Over the May bank holiday, I slipped through the raindrops for a quick visit to the Lake District, where I was blessed with three days of sunshine ideal for walking, talking, and generally relaxing with friends. Besides that, of course, I couldn't resist the opportunity to go boating.
Since my return to the office, boat sales enquiries (and sales) have been gratifyingly brisk, and some boats are not even appearing on the website, as I match entries in our database to suitable craft.
Superbarge alert!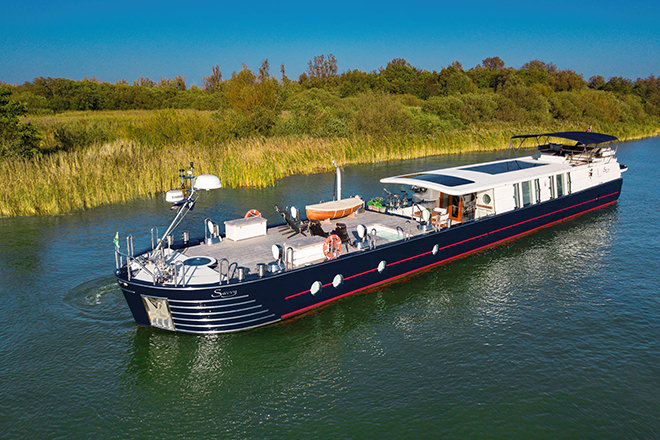 Built in steel by Dutch yard Hakvoort, 'Savvy' combines the tranquillity of a lovely river barge with the facilities of a fine motor yacht. 
Could this award winning yacht barge be the answer to your accommodation and cruising requirements for central London and beyond into the European canal system, where gastronomic adventures aplenty await you?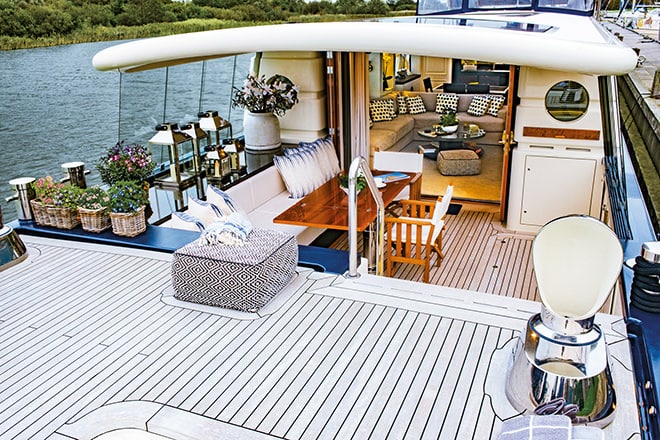 She may look understated, but head inside and you will be enveloped by a sense of cosseted luxury, where privacy is guaranteed. 
'Savvy' was clearly designed to be the superyacht barge of the inland waterways.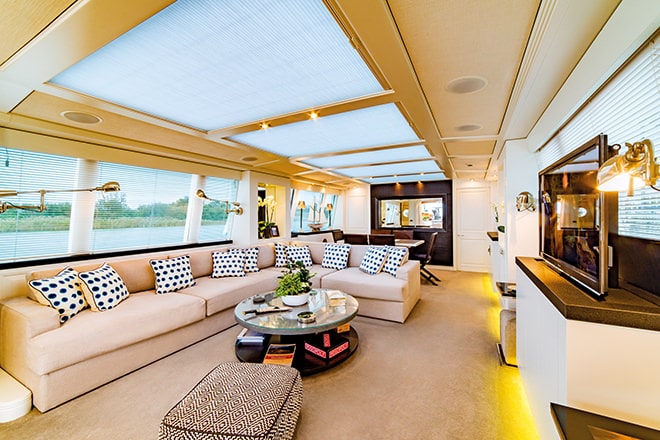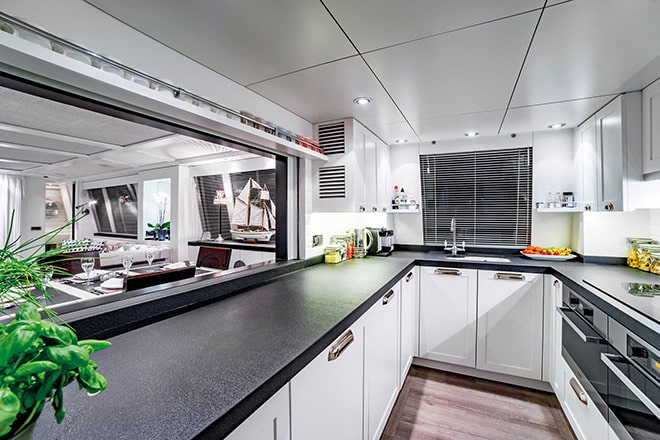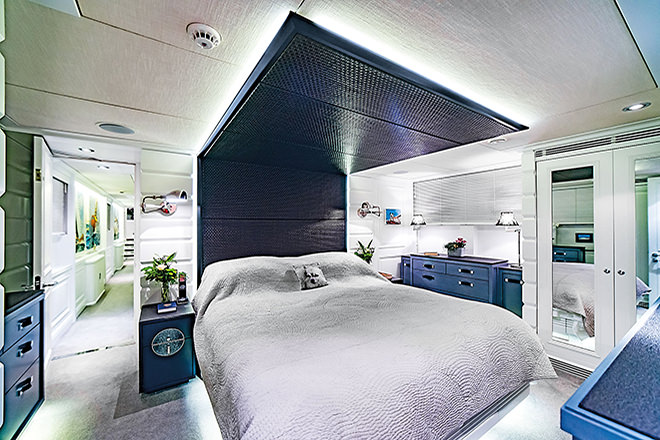 If you fancy taking ownership for the next few years, please give the office a ring and let's meet on board at Cadogan pier, where the mooring is available on an annual licence.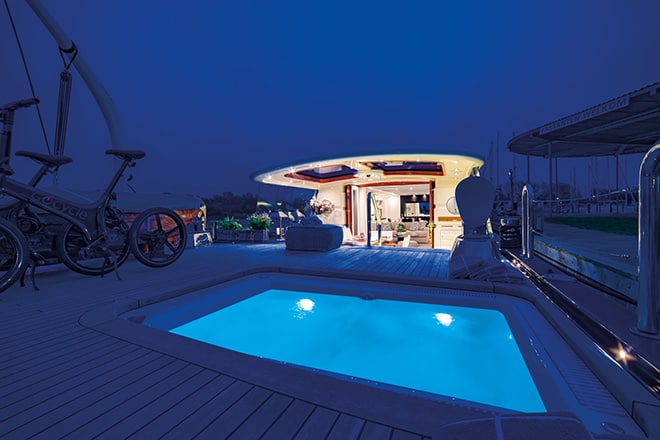 A new PTS is on the horizon!
While 'Savvy' was built by Hakvoort, she was designed by Vripack, known already to HSC through our interest in the Statement Marine PTS range.
Excitingly, Vripack is currently finalising smaller scale plans for the PTS 22 and 22E, due to launch in January 2022.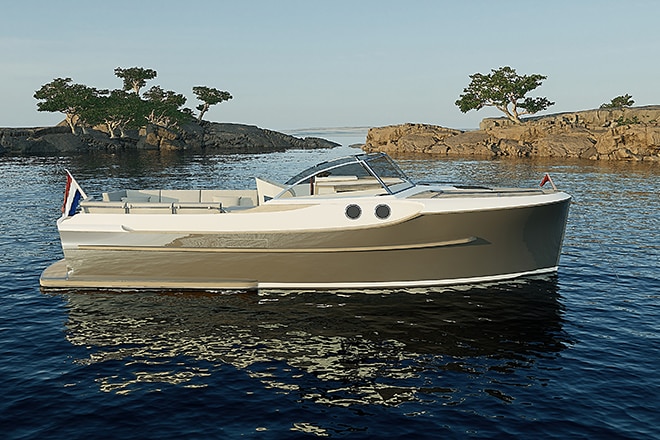 In need of a cheese fix?
You don't have to travel to Europe for a gastronomic outing. In the heart of London, moored on The Regent's Canal you can find The Cheese Barge, a 96ft double decker vessel, housing a cheese restaurant and roof terrace. What a fantastic initiative!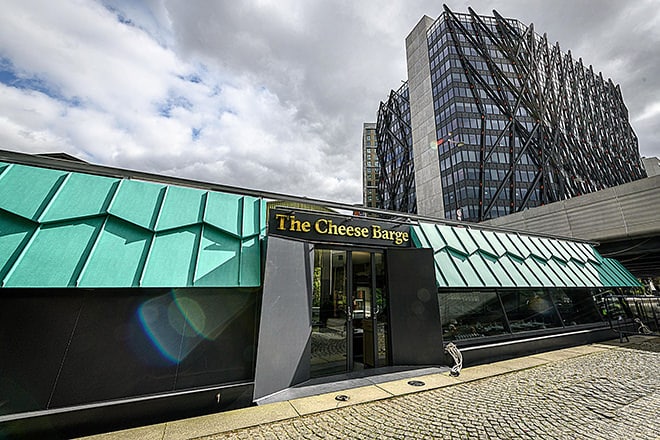 They serve a seasonal (British) cheese-focused menu accompanied by a host of small producer wines.
The menu references a half kilo of Baked Baron (I presume that this is a cheese and not an experimental cannibalistic offering from the house of Lords 😉).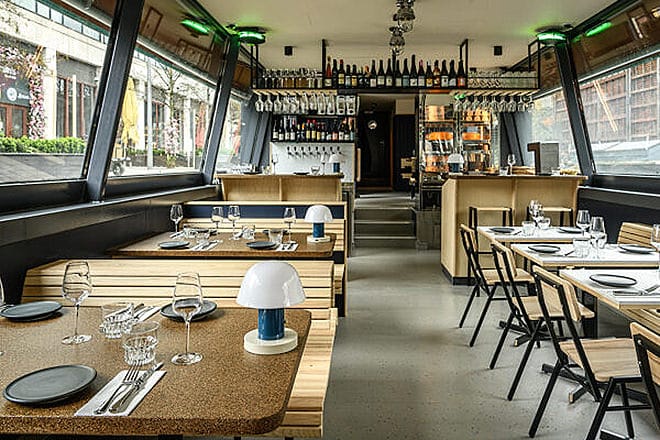 The Cheese barge can be found along the tow path but a stone's throw away from Paddington Station. According to their website if you are coming via the Bakerloo line or national rail you'll need to come through the station, walk straight down Platform 8, up the ramp at the end and follow it round to the right. 
Beware, if you stray onto platform 9 ¾ you will end up at Hogwarts!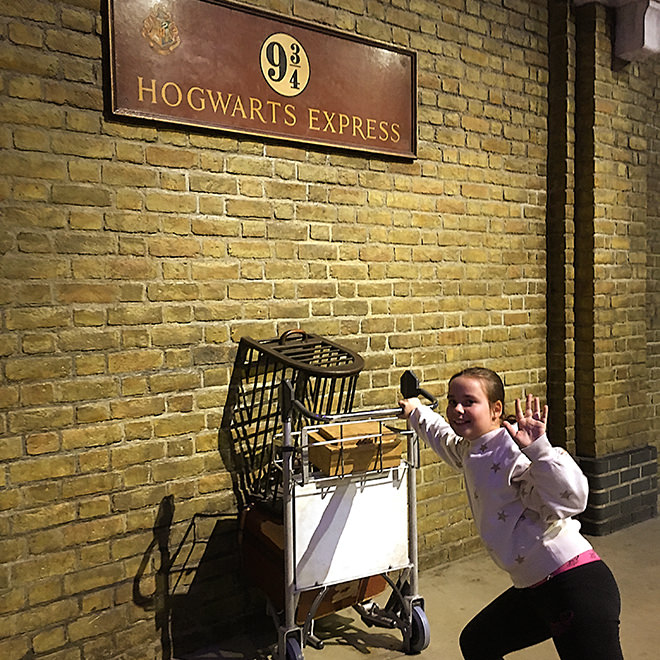 I think everyone is now eager to get back to our favourite waterside eateries to enjoy some convivial dining. 
Frankly, the whole blanket and gloves experience of dining outside for the last month has not been very enticing, and one can but feel sympathy for the restaurateurs who have made such an effort to keep their businesses going during these challenging times.
Another great barge with a business
If you fancy a change of lifestyle, why not consider the option of a business on a barge? One of our vendors is about to embark on their final season as a cruising hotel barge.
In October they hope to be handing the reigns to a new owner who may wish to continue to run the business as is, guaranteeing owner operators a comfortable living, particularly if they inhabit the aft cabin, complete with an en-suite bathroom and lounge area.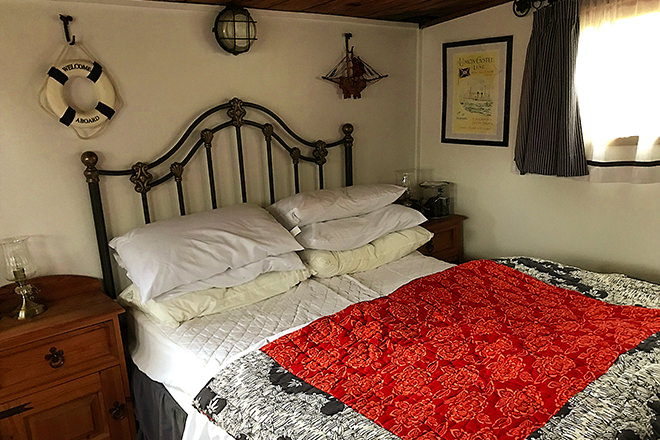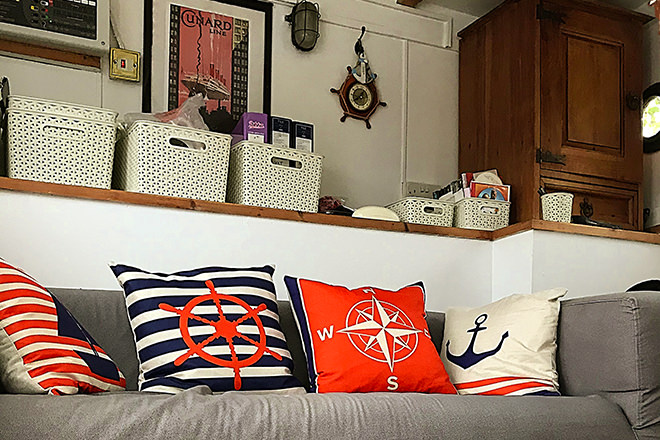 'African Queen' has the most wonderfully serviced mooring on the Maple Durham estate, and I can see plenty of alternative opportunities for this vessel in the future, such as fine dining, Airbnb or using the barge as a marvellous private live-aboard.
Coming soon to a broker near you: 'Salad Days'
Over the years, many boats have come and gone; sometimes we never hear of them again and wonder whether they are rotting in a foreign boatyard. It is always a pleasure to hear news of boats that have a special place in the archives of HSC, and indeed in my own personal history.
'Salad Days' came into my life when I was working for the Steam And Electric Launch Company in the late '80s and early 1990s.
A chappy with a twinkle in his eye came to our stand at the London boat show, still then at Earl's Court. I was busy with another customer and rather ignored him. When finally I turned my attention to him, and his rather handsome companion, the gentlemen pointed at a photograph we had on the wall of a saloon launch known as a Frolic 30, simply saying, "I want one of those. Please send an invoice to my office.", and with that began a relationship with the now beknighted Sir Cameron Mackintosh.
For his 8th birthday, Sir Cameron asked to go and see 'Salad Days' (the musical) for the second time (He had already seen it once when he was seven years old). After a visit backstage, he knew that this was what he would do as a grown-up. Apparently, he used to write plays for his puppet theatre, and his uncle in America used to send him cartoons captioned 'Cameron Mackintosh impresario'. 
As far as I know, 'Salad Days' was Sir Cameron's first and only boat. For a while, he kept her on the Thames, and subsequently she moved to his estate in Somerset. Some years later, I was asked to resell the boat, which I willingly did, and she then came back to the Thames for several years. 
Her current owner has been enjoying cruising the Norfolk Broads, having added a few additional planks to create a bed in the seating area. You can expect to see 'Salad Days' available for sale shortly on our website.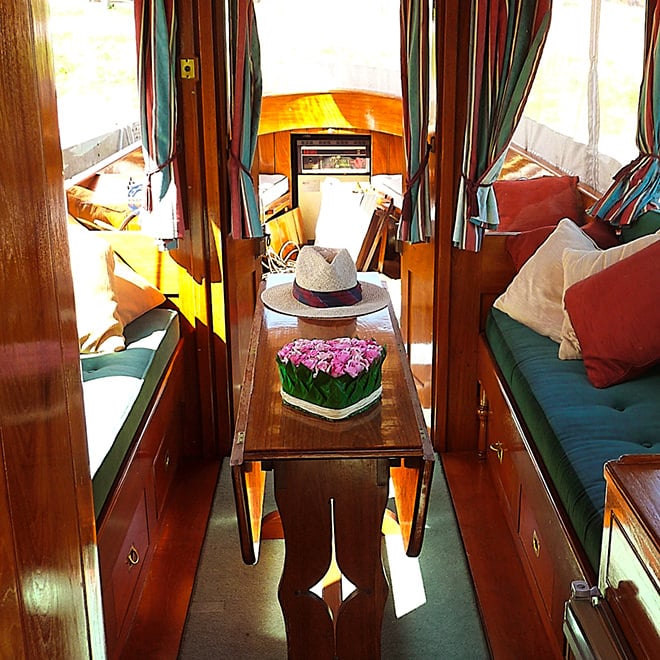 Sir Cameron was an unwitting pioneer also in the boating domain as we decided to create a new mould for his electric saloon launch to fit the motor and all the batteries below the cabin sole. The new model became known as the Frolic 31 and has remained a very popular design to this present day.
Our very own 'Midsomer Maiden' was the last one to be built by Rupert Latham before he retired.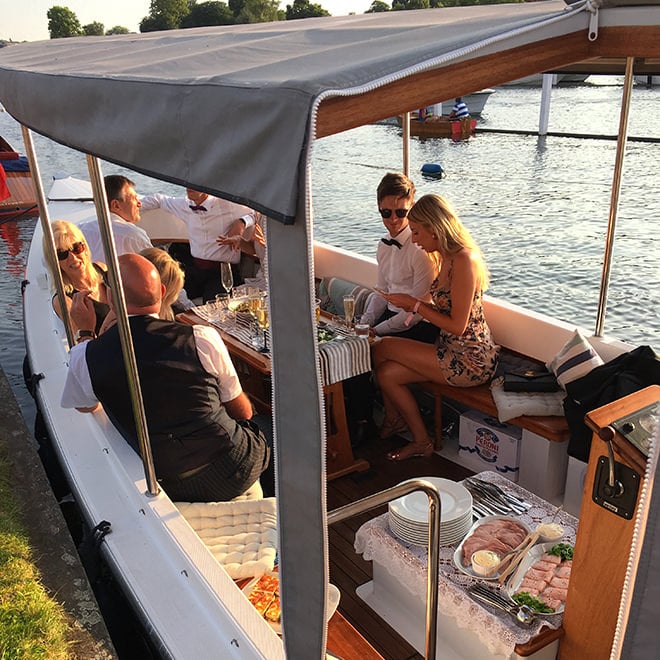 The closest we get to the stage with 'Midsomer Maiden' is Henley Festival, and if you would like to make a booking for this September, please call Gail to check availability. 
Events are finally back on
We are not the only ones making plans for a festival as the latest issue of Classic Boat Magazine is full of exciting events, both in the UK and in other parts of Europe.
On page 42 of this month's issue, you will find a whole array of excuses to leave your home waters and explore boating further afield, like Halford in mid-June and Maldon at the end of September.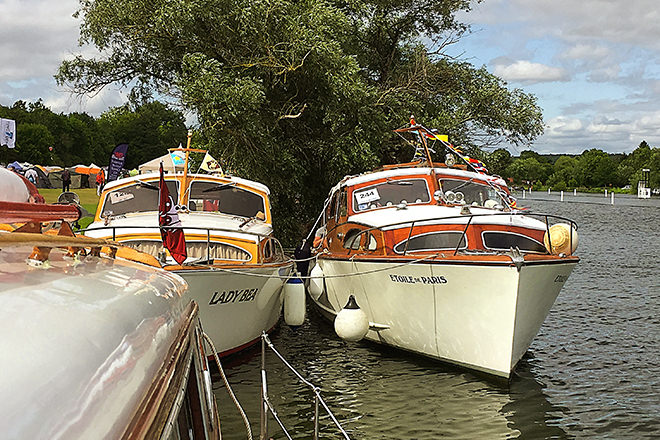 We shall of course be present at the Thames Traditional Boat Festival between the 27th and 30th of August, where you would usually find us, upstream of the little bridge adjacent to Time for Tea.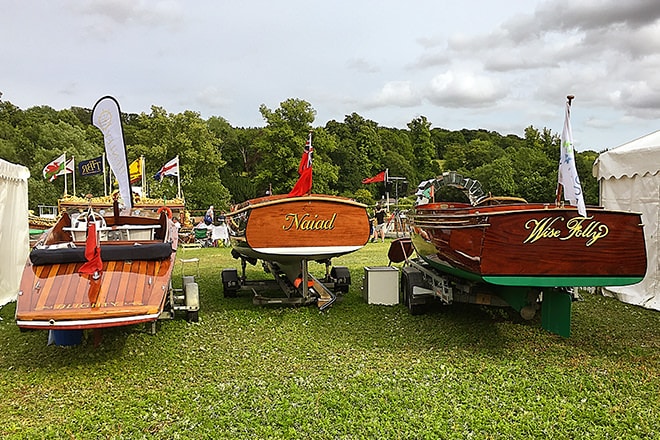 Keeping your youngsters entertained this summer
As the weather hopefully improves, we turn our thoughts to summer and how to keep the little people in our life entertained and happy on warm days. 
We recently came across Pondlife Workshop's 'Pondlife Playboat', a multi-purpose children's boat, created by real Suffolk boat builders. This playboat can serve as a sandpit or a paddling pool, and comes complete with an accompanying sail and can even be personalised with a name. An all-round great addition to your back garden.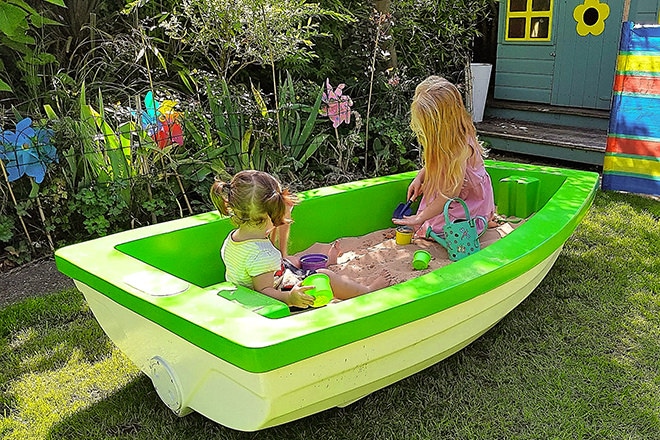 If you live in or around the London area, come and see us on the inner boating lake at Beale Wildlife Park (Pangbourne, Berkshire), where our mini fleet of electric boats comprising the tastefully decorated 'Grebe', 'Mallard', 'Moorhen' and 'Coot', are available for little ones to drive. (Thank you, Tim Bird for the wonderfully artistic decoration.) 
Please note: the boats are not dodgems but genuine pint-sized electrically powered craft!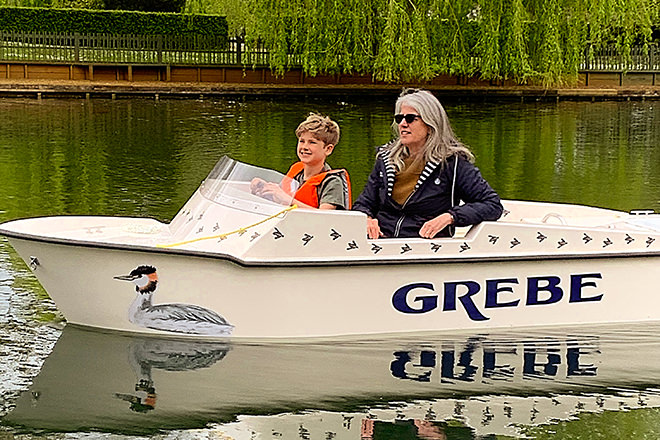 The enthusiastic team from PureBoating will be taking responsibility for operating this mini fleet. 
You can buy your entry tickets for Beale Wildlife Park online, and our boat crew will be issuing timed tickets at the onsite kiosk.  
We are really excited about this collaboration, and the opportunity to inform and educate the general public about the joys of electric boating or should that be eclectic boating!?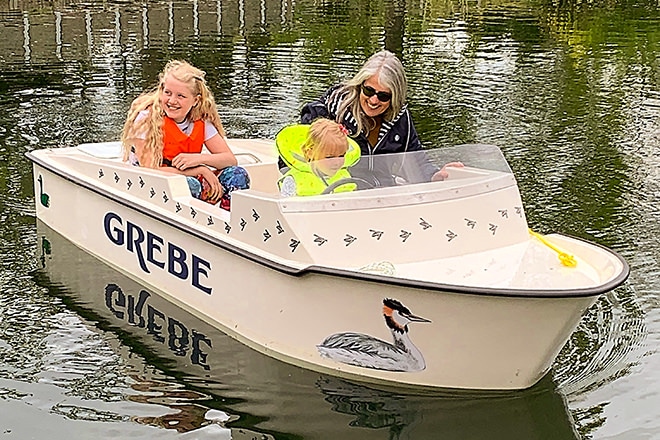 Simple pleasures
Many of our customers like to get afloat in a variety of ways, indeed as do I. 
Here is a photo sent to us recently by the Powells, who own a lovely PTS 26, but also derive enormous pleasure from their simple GRP skiff moored here at Beale Park for a bankside picnic.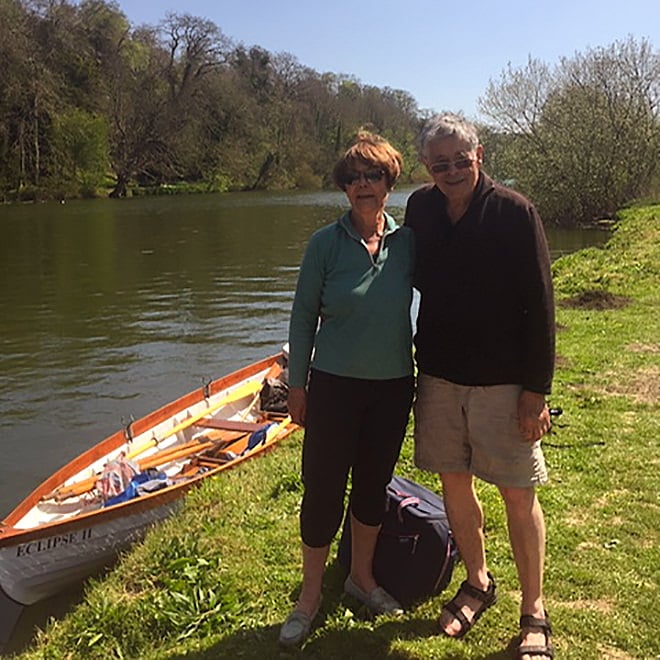 More boat hire options
Those of you who prefer to hire rather than buy, can now go electric boating in Kingston-on-Thames at Harts Boatyard with Boats and Boards.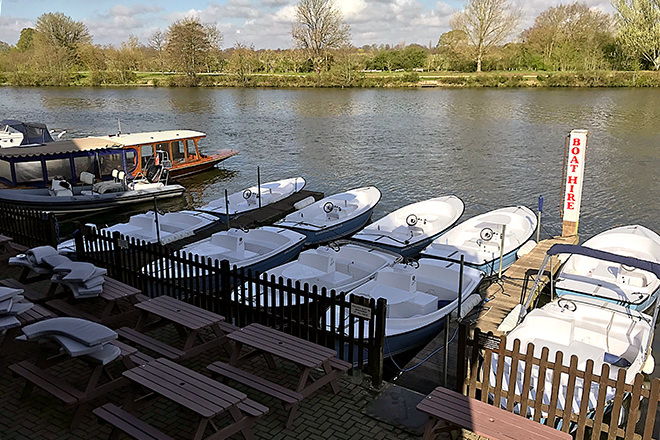 Here at HSC we will be adding a couple more options for skippered charter later this month.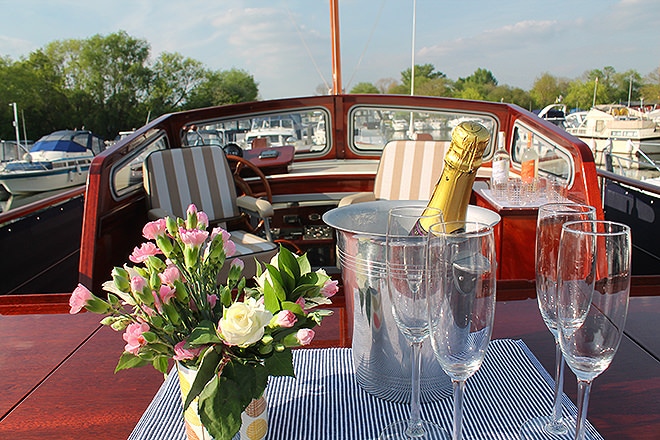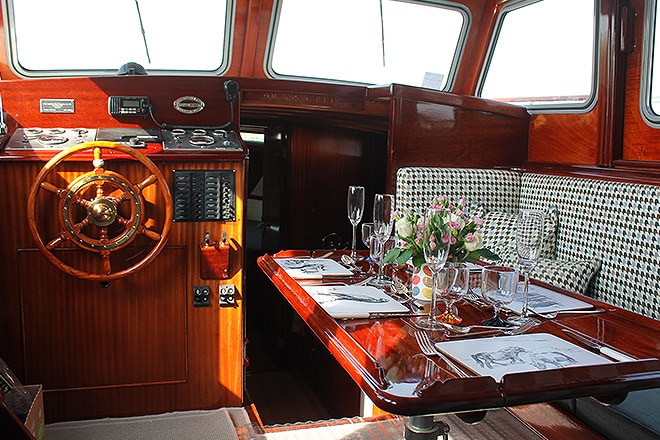 So if you have a date in mind and want something a little more luxurious, please give the office a ring and keep an eye on the charter section of the our website.