Yuletide festivities may have been somewhat subdued but I was delighted to receive a playful paddle wheel driven catamaran complete with picnic, snorkelling gear and hound. And I was not the only one to receive a boat for Christmas as I sold two boats in the week prior to December 25th!
As arms are duly vaccinated our lives are newly injected with a fresh sense of optimism for a sunlit spring with plentiful boating opportunities.
Mixing work with comfort in Cumbria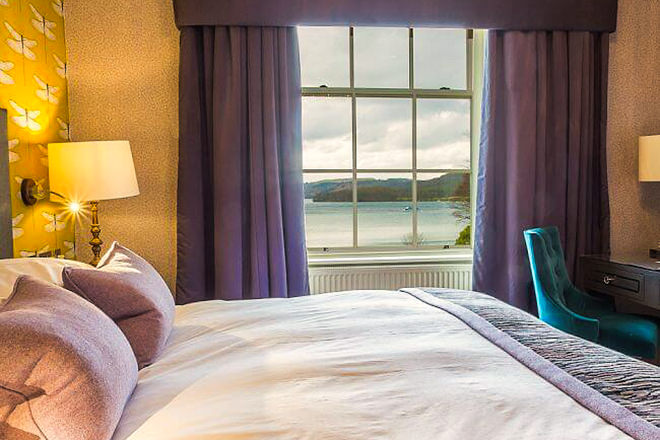 I had managed to squeeze in a sales trip to the frozen north in mid-December when I was lucky enough to enjoy four days of peace and luxury at the Storrs Hall Hotel. Normally when I have some business excuse to spend time in Cumbria I enjoy a comfortable and convivial stay with friends. However, on this occasion I felt moved to abide by the government guidelines and adhere to the 'no overnight stay' ruling in tier two. 
My disappointment soon dissolved as I settled into a bedroom tastefully decorated with antique furniture – so much more interesting than the corporate beige which dominates hotel décor these days - complete with desk, comfy bed, and more importantly: a lake view.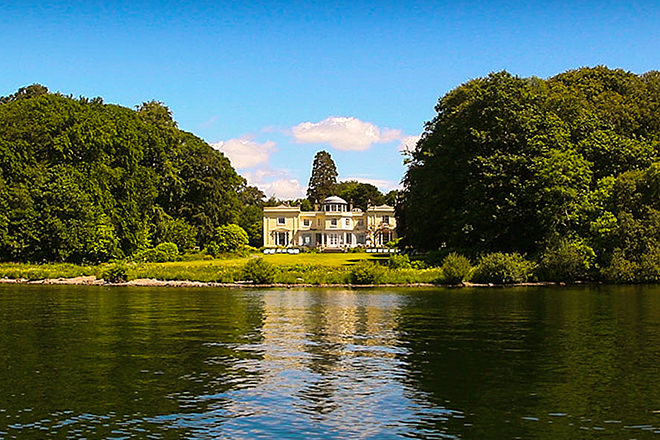 As you can imagine Storrs Hall has received some of the Lakeland greats during its 220 years of offering hospitality since Sir John Legard, a Yorkshire landowner crossed the pennines to build his mansion within 17 acres of lakeside land in the 1790s. 
It was he who built a boathouse there to house his sailing boat "The Victory" as well as the "Temple of Heroes" dedicated to Admirals Duncan, Nelson, Howe and St Vincent. In 1804 the gout ridden peer moved out as boating became too painful and sold the "Capital Mansion and Estate, well worthy of the attention of any gentleman who wishes to possess one of the most desirable small properties in the kingdom". 
It was in fact bought by a Mr. Watts who was John Constable's uncle. However he flipped it, as we would say in modern parlance, offloading ownership to John Bolton a local lad who made good as a Liverpool merchant. He apparently enjoyed not only sailing but also moonlight boating and great regattas.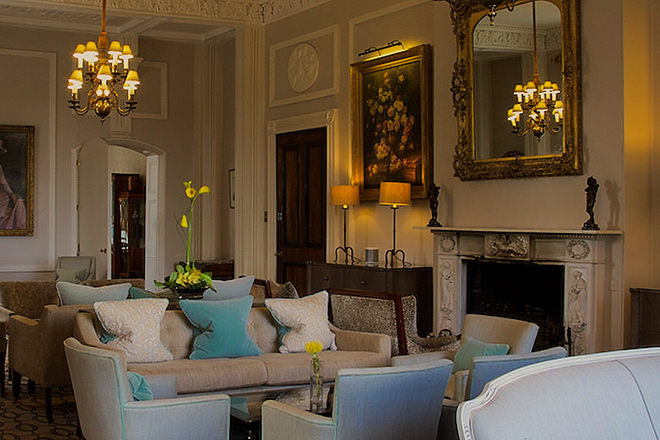 Sir Walter Scott was also a visitor, arriving by barge in 1825 and Beatrix Potter was a regular at the sparkling balls and receptions organised by the owners. Its history as a hotel began in 1890 and, as with most hotels, the quality of its offering has waxed and waned over time. 
Now in private ownership to a Lancashire family, also keen on boats or so I am told, the hotel offers a comfortable stay with good food and wonderful views.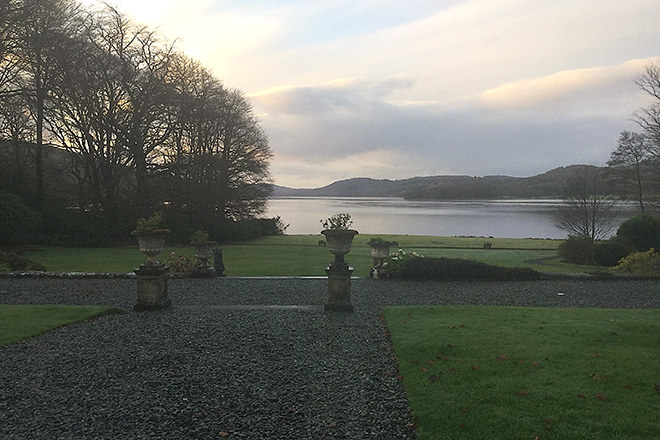 A nostalgic visit
On my return south I visited the scene of some happy childhood duck feeding moments in the very place where my mum had done her basic training for her wartime WAAF training. Heaton Park belongs now to Manchester City Council and provides a haven of wild green spaces for over a million visitors a year.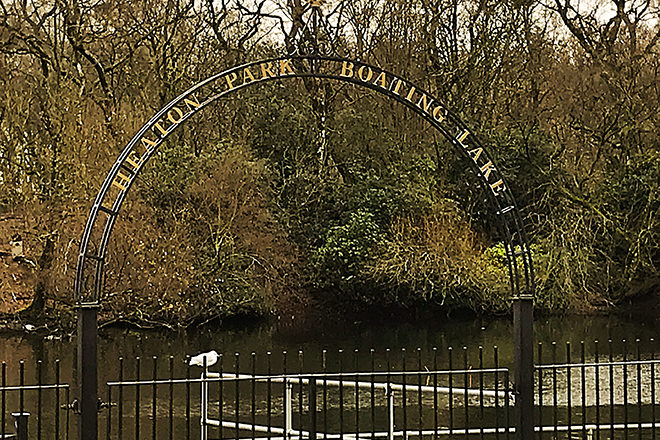 There was once a boat called the "Heaton Belle" donated by the Egyptians (long story) as a thank you for the aid offered by Mancunian troops during the first world war. 
"Heaton Belle" now lies neglected in a dry boathouse and may be rehabilitated for use on the lake, when a new company takes over boating there this coming summer with a fleet of electric boats on order from one of our French suppliers.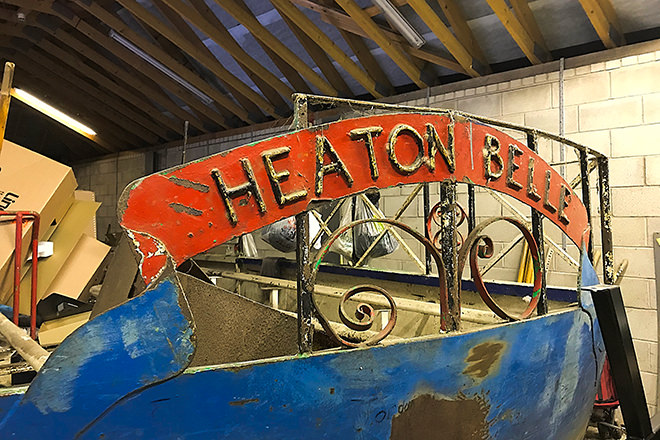 I shall be testing the smooth running of our import operations in mid-February. Watch this space ….
More exciting PTS news!
I arrived back in time to greet our Dutch suppliers, who had decided to skip the post-Brexit paperwork, and sneak in on December 17th/18th with the latest iteration of the fabulous PTS 26 built to order for another discerning Chichester harbour based customer. 
We will be launching her at Northney Marina on Hayling Island in March, by which time life should be looking a bit more 'normal'. 
We are proud to announce that Classic Boat have nominated the PTS 26 as a potential award winner in their best New Powered Vesselcategory. If you are a reader, either online or in print, please vote for us.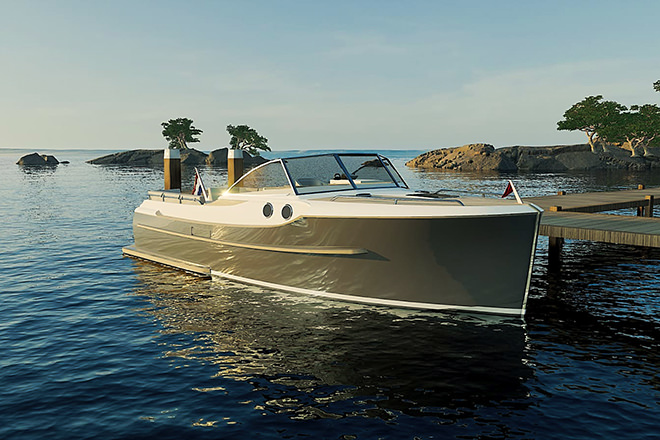 Having been without access to restaurants, or indeed alcohol, for a couple of months in the Netherlands, Harm and Jaap, owners of Statement Marine, were delighted to stay at the Swan at Streatley, and we ate together at the Coppa Club while I gesticulated wildly from beneath the Oculus headset they had bestowed upon me for Visual Reality (VR) viewings of the new PTS 22.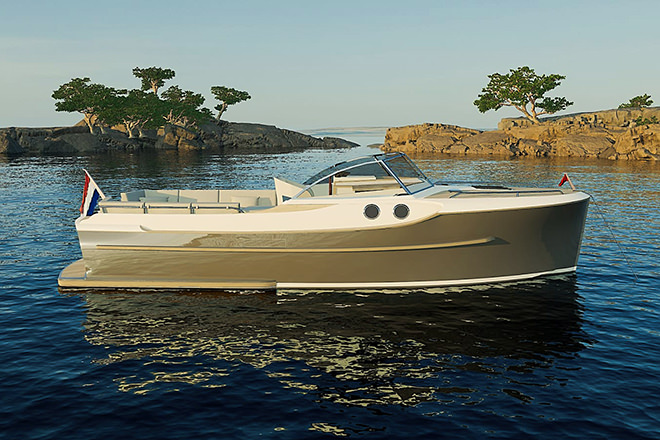 They were so lucky not only to enjoy a bevvie or two but more importantly not to get stuck in the UK for Xmas by managing to board the last boat out of Felixstowe, just in time to avoid the big lorry fiasco which followed.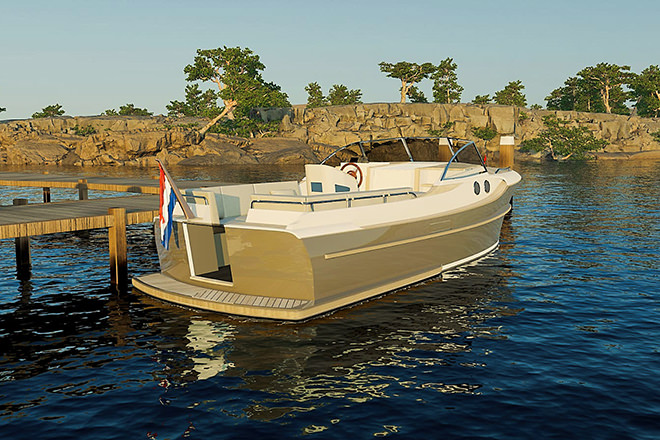 Shipping a boat to a Turkish customer
Another first, this time in TR (true reality), was the arrival of a container at Beale Park boat store last Saturday. Ellie, Andrew and I were kitted out in our winter warmers as this truly amazing lorry arrived to offload the container. It put our gantries to shame.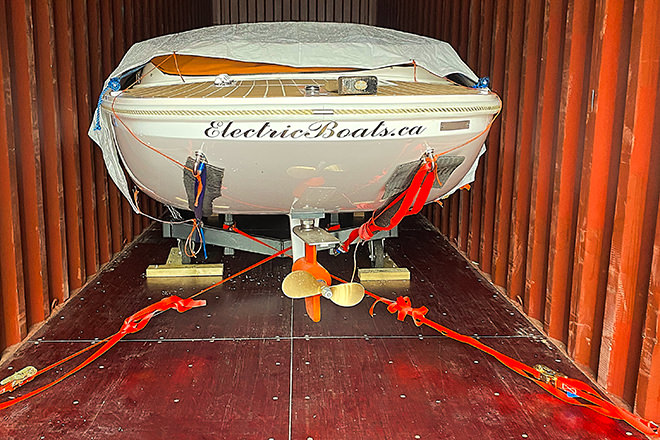 Loading a Fantail into the container was a little less elegant as we heaved a ton of boat and battery up a pair of planks and into the container, before Andrew slid along the polished bamboo floor wearing an elegant head torch to strap the boat down. 
Next stop Istanbul! 
In true Han Solo fashion!
That same morning another first took place at the yard, as I glided silently in through the gates in my new all-electric 'spaceship'.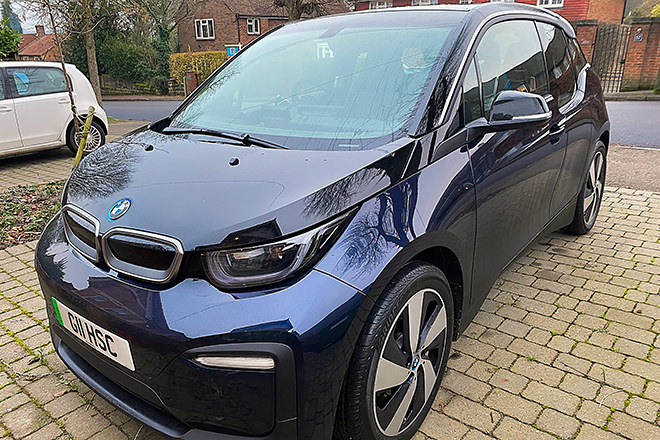 BMW don't need me to tell you just how fantastic it feels to be driving along in complete silence, with no further need to comment on rising fuel prices, and garages now seem to me as redundant as relics of a bygone era.
Sold Hobbs boatyard buildings put to good use
Talking of bygone eras and relics….brings me on to some excellent news. 
Rumours of the sale of the Hobbs - Wargrave road - boatyard buildings and facilities were finally confirmed in December, and I feel that we in the traditional boat sector should commend and congratulate Adam Toop for his investment. 
Adam is a hard-bitten enthusiast who has indulged his passion for craftsmanship and nautical beauty since being a successful telecoms professional brought him enough spare cash to dream.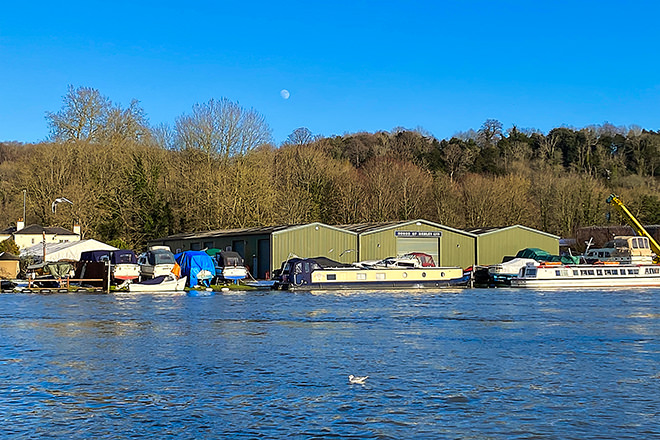 He might say that some of his purchases were more akin to nightmares (including one particularly beautiful boat he bought from HSC which was displayed in an indoor swimming pool near Turin). 
A few years ago Adam agreed to be the custodian of Bill and Penny Rose's wonderful collection of Thames craft and ephemera. 
The Wargrave road site will be home to the Rose Toop collection and will have a number of newly created moorings for Adam's own boats with a few additional moorings available to rent by owners with other important classic boats which complement the collection. 
Some of you may have met Adam in his smart blazer atop a Pashley bicycle at the Thames Traditional Boat Festival, where he is co-chair alongside the redoubtable Lady Judy McAlpine.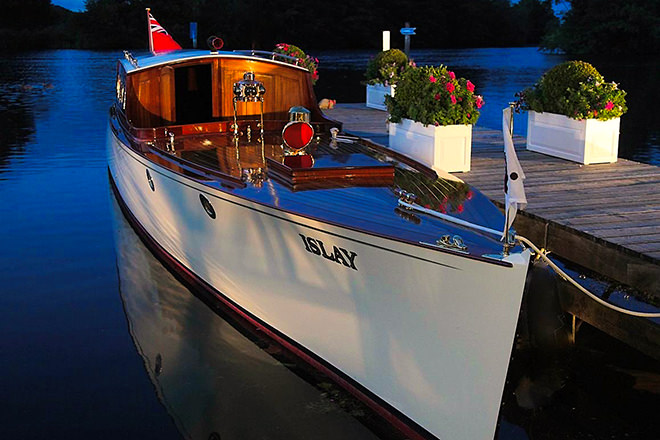 Beaver sterns eager to find a new owner
Bill and Penny Rose are known to those of us of a 'certain age' (as we so tactfully say in French) as the face and the power behind the original Phillips, and subsequent Bonhams, classic boat auction. I still use the auction catalogues to research boats which cross my path knowing that Bill and Penny did their research very thoroughly. 
I first met them in 1987 when I was working for Neptune Yachts and my boss was hoping to sell his beaver stern Taylor Bates 'Sapphire'. 
We had used her to create the mould tool for what became known as the Sapphire launch. The first boat out of the mould was "Scarlet Lady" which lives now in central Henley and still looks as elegant as the day she came out of the mould. 
I remember Bill and I debated at length about the correct lines for the GRP version of the Sapphire launch. We must have got it right as over the years I have sold many of these launches, sometimes more than once!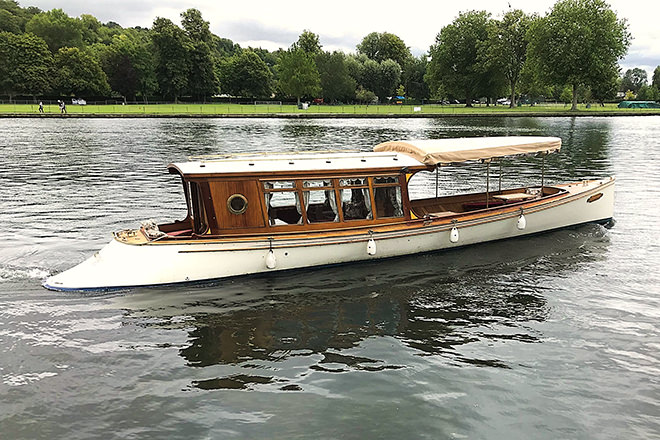 There are two beaver stern saloon launches currently for sale, both 40ft in length and simply gorgeous. If you would be interested in owning either "Evensong" or "Lady Genevieve', please give me a call and we can compare and contrast the merits of the two contenders. 
After all entertaining and enjoyment with friends afloat should be back on the agenda this coming summer, and we may find ourselves able to frequent the sorely missed summer events such as the Thames Traditional Boat Festival, Regatta and the Henley Festival, to name but a few of the highlights of our local calendar.