While many of you are still working out of your garden office, your spare bedroom or even from your kitchen table, we have been dealing with a mixture of sunshine and freezing fog at the boat yard and I have still been doing mask-clad boat viewings in various locations.
Now though, as we open the first windows in our advent calendar, it is time to turn our thoughts to feasting, family fun and hopefully a few welcome gifts enticingly packaged around a sparkling Christmas tree.
A toast to Statement Marine!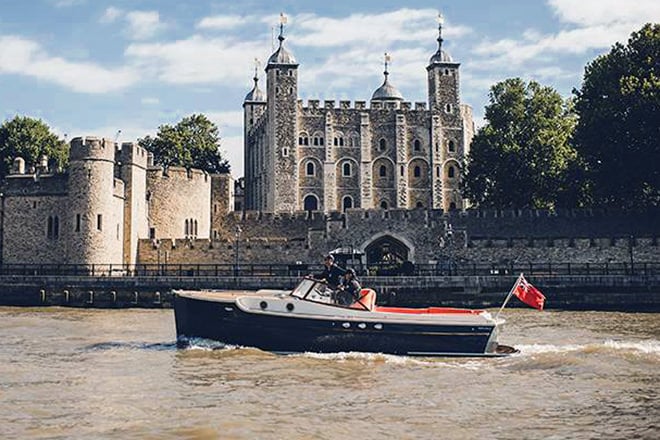 Just in time for present purchasing, the UK watch makers Farer have launched their GMT Bezel watch collection. Farer made a judicious choice when selecting the PTS 26 "Helena" for their campaign. The coveted contemporary classic boat features in the same promotional film footage as such icons as the 1960's Jaguar S-type and the Land Rover Defender.
If you want your very own PTS 26 you will have to order now to reserve a slot for 2022, but in the meantime, you could console yourself with a GMT Bezel timepiece while you wait.
The shipyard owners at Statement Marine may indeed be looking to reward their loyal workforce with a commemorative watch, or at the very least a case of Champagne, as the PTS 26 has been nominated by the editor of Classic Boat Magazine for the 2021 Powered Vessels award.
If you aren't already a subscriber to Classic Boat Magazine you could treat yourself to a monthly dose of nautical daydreaming with an annual subscription.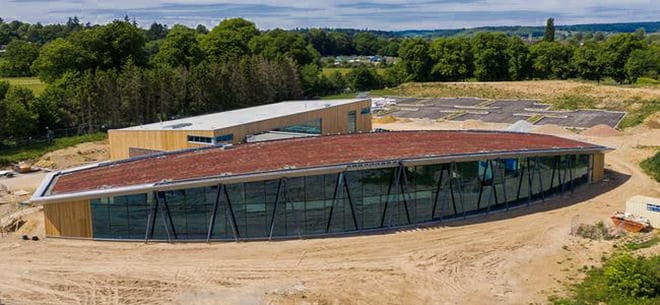 If a watch is on your Christmas list you could shop closer to home where Bremont are just putting the finishing touches to their wing-shaped Henley-on-Thames HQ.
We featured one of their watches based on Howard Hughes' "Spruce Goose" in our November 2016 newsletter.
Bremont's latest release is the Limited Edition Hawking Collection, celebrating the legendary British physicist Stephen Hawking, whose work developed our understanding of the nature of space, matter and time.
To read more about this classically styled collection of watches, visit Bremont.com.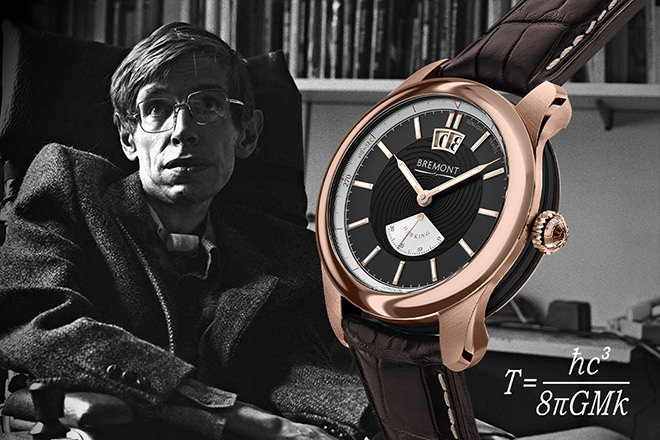 The River & Rowing museum needs your support!
The last time that I met Nick English (co-founder of Bremont Watches) was at a fundraiser at the River & Rowing Museum, which is in dire straits and need all the help they can get from the boating community!
In early 2021 the River & Rowing Museum will welcome its two-millionth visitor. They are incredibly proud of this milestone and the impact their work has on the people who visit and engage with them. Over the 22 years since the museum was opened by HM The Queen in 1998, they have built their audiences locally, nationally and internationally, and during lockdown many people have drawn on their digital materials to support home-learning and family fun.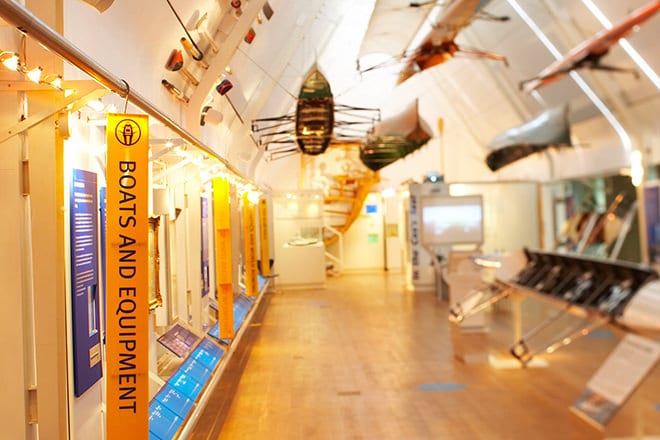 But like many organisations the River & Rowing Museum is really suffering financially. The Museum is an independent charity and receives no ongoing public funding. They have made cuts and have created a leaner museum team, and are determined to stay open, but THEY NEED YOUR HELP NOW MORE THAN EVER to safeguard their future and secure this vibrant museum.
If you are able to, please make a one-off donation or regular gift.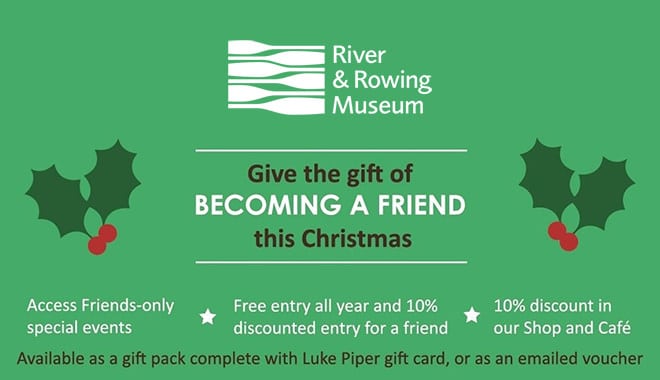 Other ways to support the museum are:
Become a Patron/Henley 100 member
Volunteer your time
Nominate them as your charity for all your shopping online via Amazon Smile and Easy Fundraising
Spread the word. Encourage friends and family to sign up to their e-news
Use their online shop, where every purchase supports the museum. They have some very nice gifts for both children and adults: books, mugs and other merchandise which won't break the piggy bank.
And of course, enjoy the museum when it reopens after lockdown on December 3rd at 10am.
Let's safeguard the River & Rowing Museum for current and future generations.
For your viewing pleasure on gloomy winter days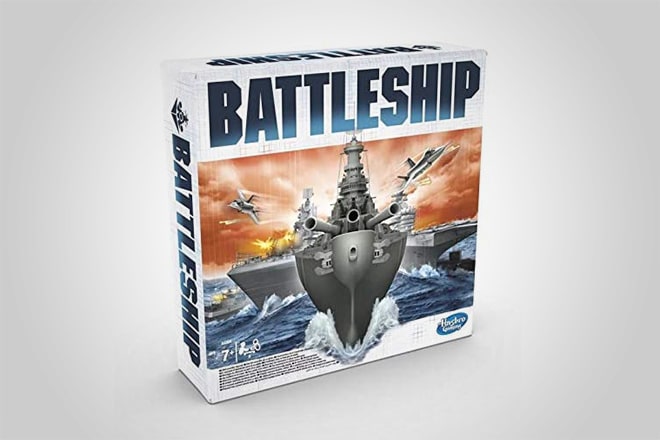 As we have been instructed to steer clear of parlour games and therefore 'Battleship' is out of favour, there will undoubtably be an increase in the time spent family viewing.
If you are bored with watching the 'Titanic' every Christmas and 'Pirates of the Caribbean' is strictly for the kids in the playroom, then you could try some of our old family favourites including 'Some Like it Hot' with the gorgeous Marilyn Monroe, but more importantly to enjoy the final scene which takes place in a fast motor launch.
Or how about some relatively innocent classic James Bond films with the added thrill of various adrenaline fuelled boat chases, like: 'Moonraker' and 'From Russia with Love', although it is sad to see what looks like a Fairey explode as Bond (Sean Connery) powers away from the scene gun in hand.
Bond revisits Venice in 'Casino Royale' and there is also a great boat chase scene in 'Indiana Jones and the Last Crusade' in which Jones and his opponent forget to take their shoes off and treat the boat with care, but the lady captain keeps her cool.
Last but not least, for the young at heart, you can't beat: 'The Pirates' by the Wallace and Gromit team at Aardman Animations.
Pirate favourites for young and old alike
Not only do pirate films go down a treat, pirate books are always a favourite in our household (one of my infamous ancestors was Jack Hawkins the buccaneering pirate in the time of Queen Elizabeth I).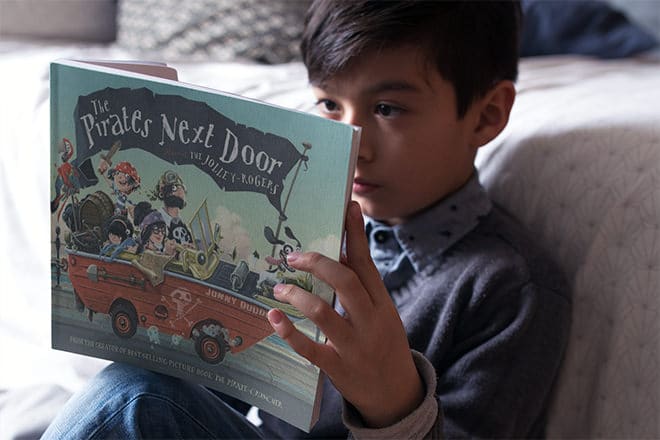 One of our most cherished stories is 'The Pirates Next Door' by Johnny Duddle, which adults will enjoy as much as their children.
On my Christmas list is the 'Captain Flinn and the Pirate Dinosaurs'-series by Giles Andreae, one of our local electric boat customers.
Spending time outdoors this holiday season?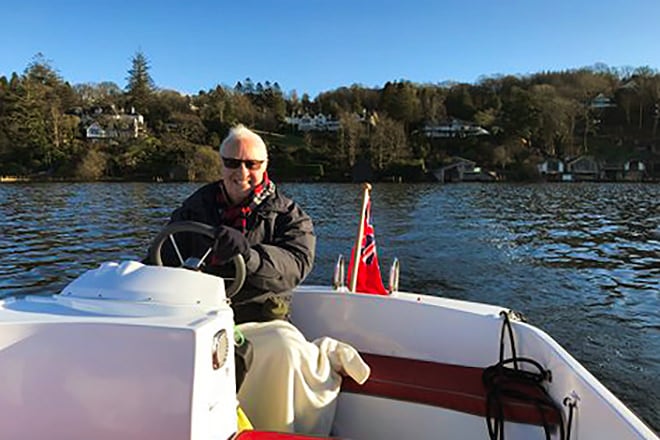 The great outdoors have become the 'essential' outdoors these days and over the Christmas holidays many families will be meeting under a gazebo around a fire pit, if indeed they will meet at all.
A cosy boating blanket will surely come in handy both for those fireside vigils and on your boat next spring.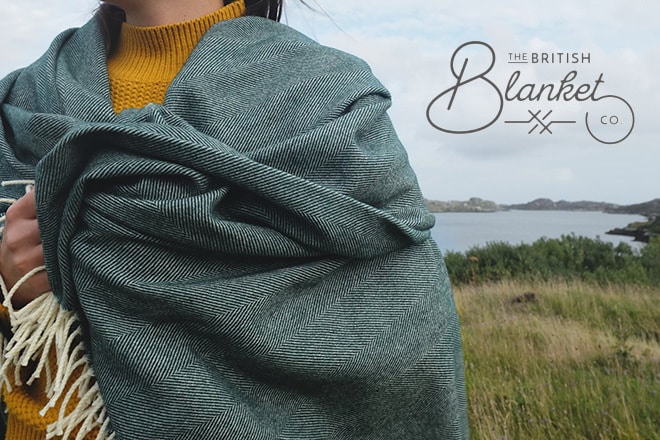 We really love the blankets from The British Blanket Company. All their throws, blankets and picnic rugs are woven at traditional mills in the British Isles and their picnic rugs are just the job as they are waterproof and will stow easily even into the smallest boat locker.
The gift of art
If like me you are drawn to artwork featuring water, whether it be part of an industrial landscape such as 'Valley Town' by Adrian Sykes (sold unfortunately, but not to me) you may like to look at the selection of works offered through Marine House at Beer.
The owners have a great eye and a wide selection of art to hang as well as interesting ceramics.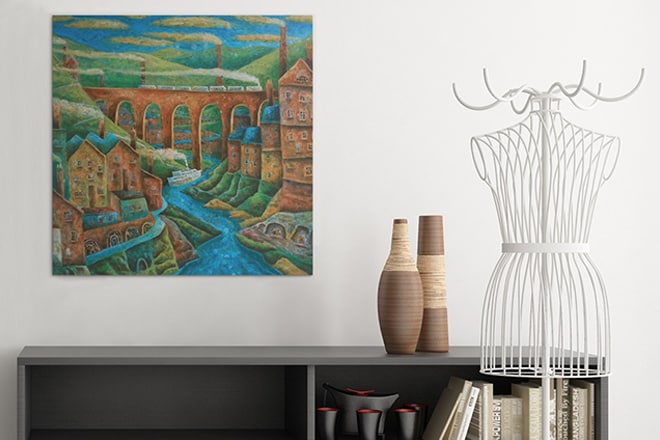 If you have never been to Beer in Devon, I can definitely recommend a long weekend walking the cliffs of the Jurassic Coast, and there is nothing quite like a Devon crab sandwich dragged directly out of the sea by one of Beer's fishing fleet.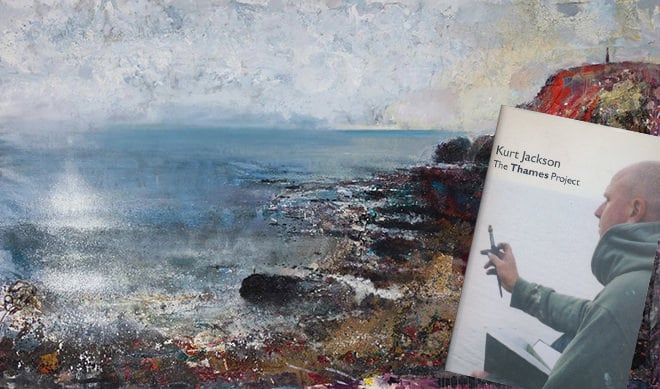 Slightly pricier are the works by painter Kurt Jackson that reflect his concern with natural history, ecology and environmental issues. He paints a lot of watery scenes. Indeed, his website kurtjackson.comshows him painting on a beach. If you can't afford a painting, his books are wonderful, and you might be able to find 'The Thames Project' on AbeBooks.
Another perfect gift for boating lovers!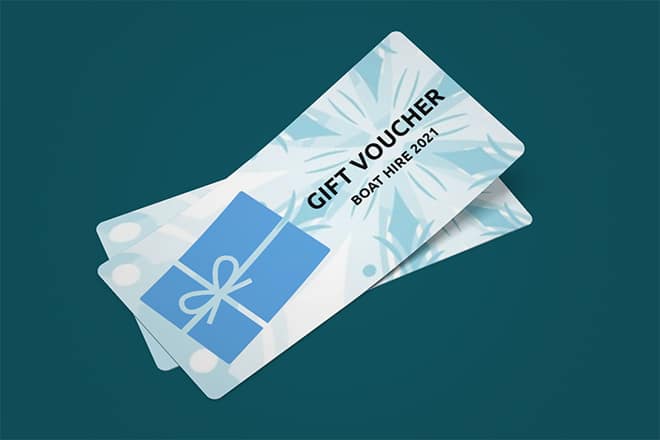 We have had a couple of requests this week for boat-hire vouchers for next season. We will be issuing vouchers through PureBoating for electric day-hire, or from Henley Sales & Charter if the gift recipient is more likely to prefer a skippered charter.
Please purchase PureBoating self-drive day-hire vouchers online, and ring or email Gail at 01491 578870 and [email protected] for HSC skippered charter vouchers.
Almost a stocking filler, but not exactly 😉
I remember a few years ago getting a call at the beginning of December from someone who wanted to send an actual motorised dinghy to a friend for Christmas.
Admittedly it was a bit large for a traditional Christmas stocking, but we did manage to satisfy our customer's demand and a suitable boat was sourced and delivered.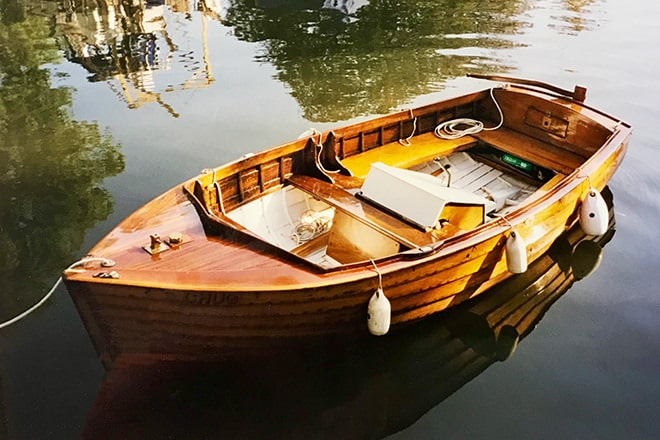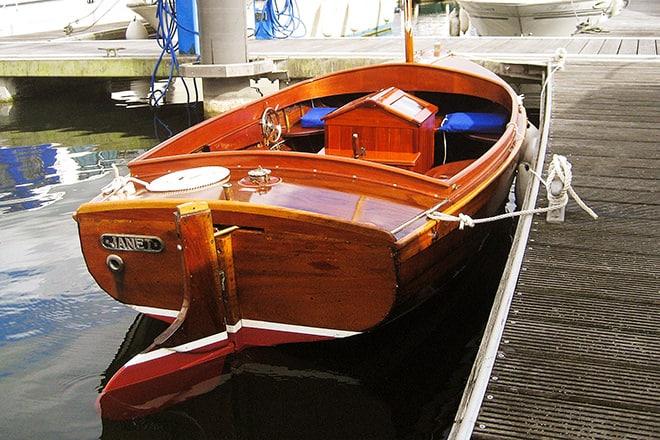 There are two candidates available for anyone with a similar request. One being "Chug" and the other "Janet". Both are ready to go, with trailers and covers.
Need a break from the busy run up to Christmas?
If you need a breather or want a change from eating at home, riverside pubs and restaurants are probably good places to go right now as you can sit outside for a pint and pie.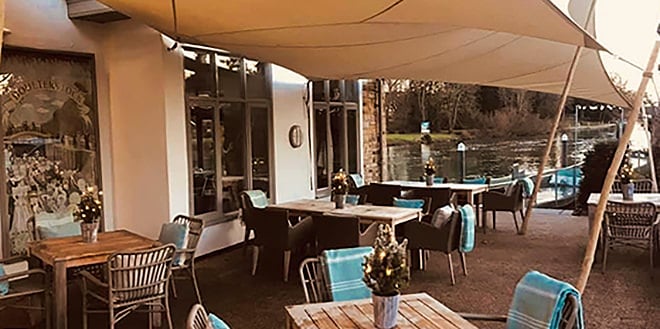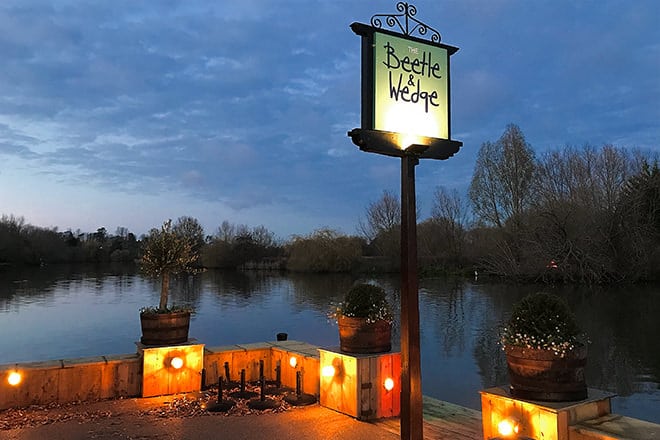 Warm wishes from the HSC team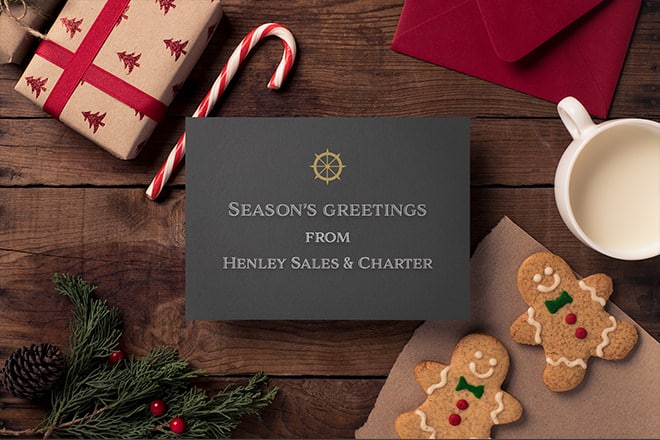 Wherever you are this Christmas, it is unlikely that any of us will be partying in our usual fashion. Clearly, we are all looking forward to spring and summer 2021. In the meantime, keep warm, safe and healthy around your hearth or your fire pit.
Season's greetings to all our readers from the team here at Henley Sales & Charter.