This is our travel and culture issue as frankly not a great deal happens in February in the UK boating scene. Not to say that we have not been doing some viewings, which is good news for those of you with boats for sale, but right now we are sorely in need of more stock to expand our brokerage offering. 
I am not complaining however as this lull in sales activity has given me an opportunity to spend a bit more time admiring Ellie and Simon's work over at the yard and to make plans for the coming season.
One of our most exciting charter projects this year has been spawned by an enquiry from the William Morris society. The request, for a boat to go between William Morris' London and country residences i.e. Hammersmith and Kelmscott in Oxfordshire, seemed fanciful. So Gail and I put our head together, pored over a map of the Thames, made a few phone calls and decided that we would accept the challenge.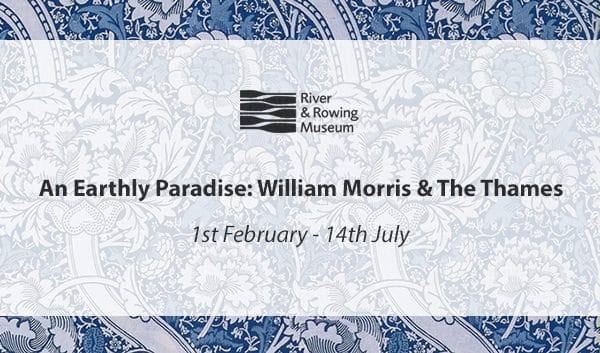 So as the River & Rowing museum opens its latest exhibition entitled: "An Earthly Paradise: William Morris & The Thames" (closes 14th July 2019 – open daily 11am-4pm), we aim to reproduce his river journey as referenced below. 
To quote the brochure: "The influence of the Thames and its tributaries flowed through William Morris' life and work. The river provided the setting for his leisure time spent angling and boating, inspiration for his designs and writing, and the ideal water conditions for the manufacture of his textiles. One notable Thames boat trip from his London home via Henley to his rural retreat in Oxfordshire was so moving that it inspired his socialist utopia novel, News from Nowhere."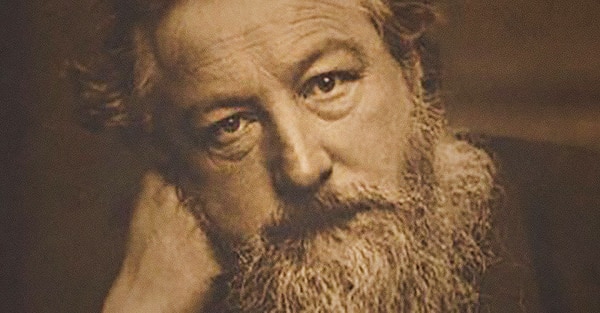 12 members of the William Morris society will be travelling on Midsomer Maiden for 5 days with overnight accommodation at riverside hostelries. We are very excited about this incredible trip and if successful intend to offer it to other interested groups in future years. 
One of the overnight stops will be at Leander in Henley where my cousin Peter Nahum, a well known art dealer and Pre-Raphaelite expert, will regale the guests with a post prandial presentation illustrated by a genuine Morris watercolour and a couple of Burne-Jones paintings from his own collection.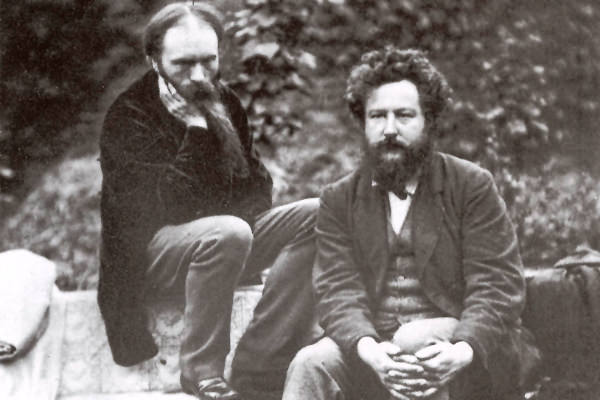 Morris and Burne-Jones collaborated professionally, but maybe more importantly they were great friends and loved nothing more than to go fishing together and spend time enjoying each others company at Kelmscott house, where they could leave behind the vicissitudes of urban life and the city's capitalist tendencies. 
Places to visit
Last week as part of my "cultural February" activities I was happy to escape the confines of our country existence to enjoy the delights of city life and the amazing Burne-Jones exhibition at Tate Britain.
It was a beautiful day, so Steve and I decided to travel downstream on a Thames clipper to the Embankment, where we visited Lord Astor's London house at Two Temple Place in order to see some of John Ruskin's sketches and watercolours. 
Next time you are in the vicinity do go into the house, whatever is being exhibited, as the stained glass and woodcarvings created for Astor are absolutely splendid.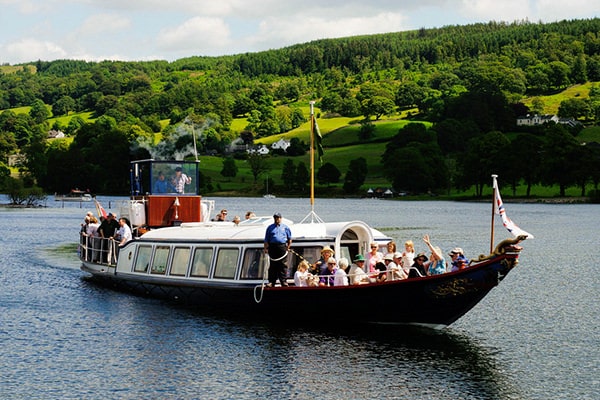 If you are visiting the Lake District, Ruskin's house Brantwood, overlooking Coniston Water, is also well worth a visit. At the house you can see his rather modest rowing boat "Jumping Jenny".  
Furthermore you could arrive in grand style courtesy of the Steam Yacht Gondola, which is the oldest steam powered yacht in the north of England, having been built in 1859 by the railway company which brought tourists by train to Coniston. 
More exploration, but also rest and relaxation!
Whilst I love my regular trips north to the Lake District, the incessant February drizzle made a flight in the opposite direction a slightly more attractive proposition.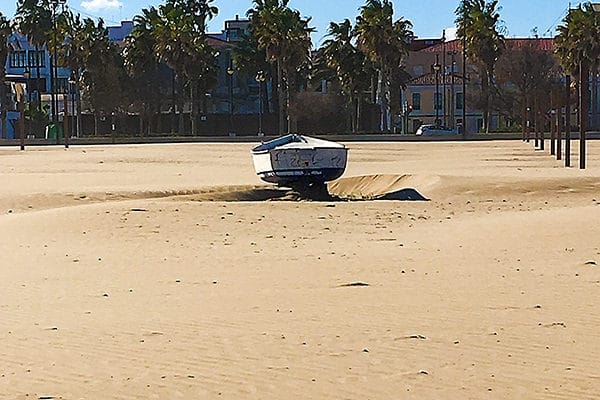 Now Valencia may have diverted its major river in order to avoid flooding, but as a city it benefits massively from an endless stretch of sandy coastline just a bus ride away from the centre.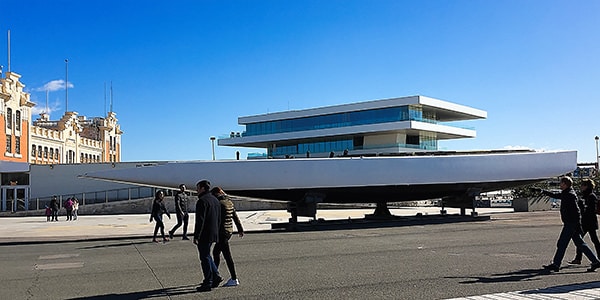 And indeed the America's cup took place here in 2007 as the Swiss, the previous winners and a totally landlocked nation, selected Valencia when their turn came to host the world's most prestigious yacht race.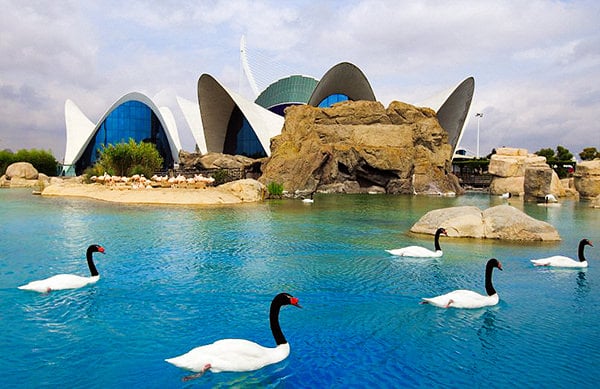 When the Turia river was diverted after serious flooding in 1957, its riverbed was turned into a huge park and leisure area which runs for 9 kilometres through the centre of the city. 
At the bottom end near the sea is Europe's most amazing aquarium and if you were to cycle there from the Old town as we did, you would see Calatrava's architectural wonders surrounded by turquoise pools in which the buildings are reflected thanks to the city's consistently blue skies.
From Valencia to Venice
The author Kevin Desmond, an old pal of mine from my days as Chair of the Electric Boat Association, has launched a new initiative which aims to replace Venice's current fleet of motorboats with zero emission electric alternatives by 2028. Wouldn't it be wonderful to be able to travel on the Grand Canal without the fumes, the noise and in the hope of keeping Venice alive for a few more generations of visitors and residents to enjoy?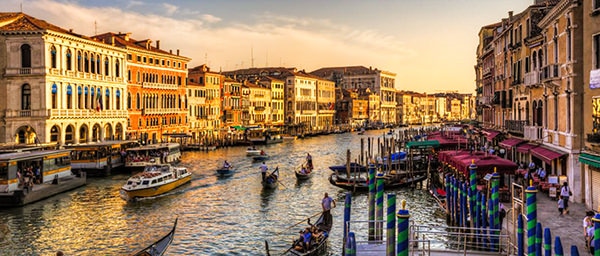 Interestingly "Lady Betty", which we sold recently to a charter company based in Venice, is now being converted to electric propulsion. She will be used for day trips to the islands in the lagoon and I hope to visit when she is finally operating commercially.
The show must go on!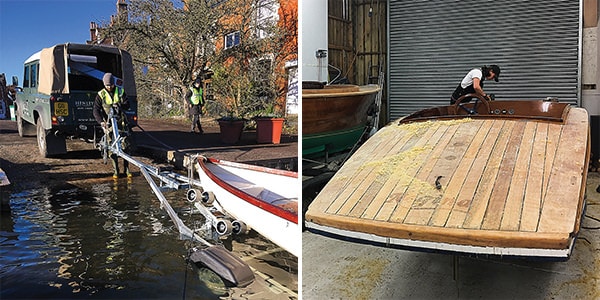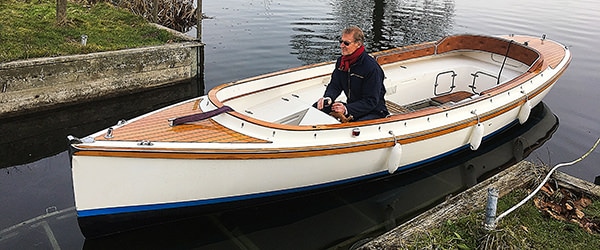 While I have been globetrotting, Ellie, Simon and Gail have been working hard back at base. Litres of varnish have been lavished on a variety of decks, hulls, coamings etc. while engines have been serviced and boats polished and tested. Now we can really start looking forward to the new season. 
Please let us know when you would like your boat back if you are overwintering with us. Provided the weather cooperates we will do our best to deliver on time.
River book recommendation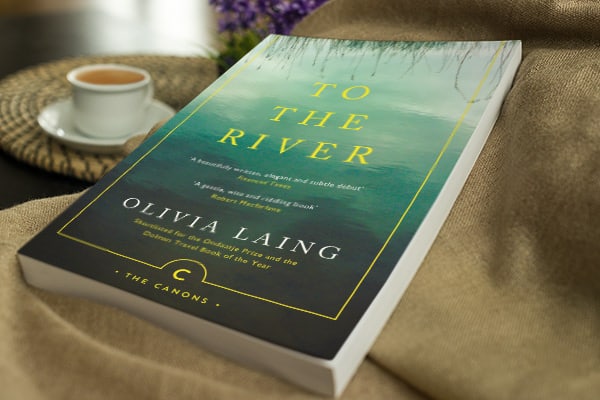 In the meantime if you are missing your boat, why not read Olivia Laing's elegantly written book entitled: "To the River". 
The book tells the story of her walk along the river Ouse from its source to the sea. "Along the way she explores the roles that rivers play in human lives, tracing their intricate flow through literature, mythology and folklore".
Don't forget to come and see us at 
THE HENLEY HOUSE & GARDEN SHOW 
this weekend! 
March 2nd & 3rd 
Location: Henley on Thames - town hall and town square
*Photo credit: "William Morris and Edward Burne-Jones, 1874." by Digital Collections at the University of Maryland is licensed under CC BY-NC-ND 2.0. To view a copy of this license, visit: https://creativecommons.org/licenses/by-nc-nd/2.0
**Photo credit: "Steam Yacht Gondola" by Peter G Trimming is licensed under CC BY 2.0. To view a copy of this license, visit: https://creativecommons.org/licenses/by/2.0