Could January's sunny skies have promoted a New Year's boat buying frenzy? From our perspective it would seem so.
Times are changing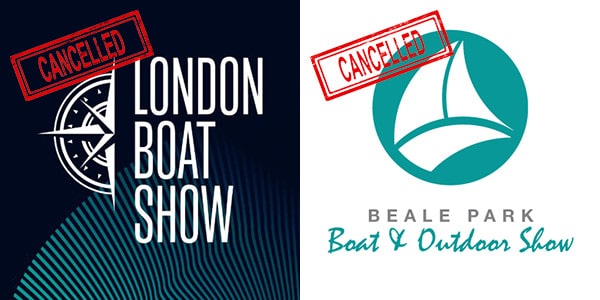 'The show must go on' – or so the saying goes. However London Boat Show was cancelled this year for the first time since the 2nd World War and now Beale Park Boat & Outdoor show has also been axed... So what's going on? 
Clearly direct marketing i.e. meeting customers face to face, is too expensive for many companies and social media is seen as a more reasonably priced substitute. 
Certainly for me there is no substitute for the extrovert's pleasure in meeting real people and exercising my languages (a surefire anti-Alzheimer's remedy apparently, and for me less challenging than Sudoku). The excitement of seeing new products never fails to inspire me and it's always reassuring to see the same old faces, in the spirit of 'at least they haven't gone bust during the recession'.
Dusseldorf's BOOT never fails to inspire
Needless to say I was looking forward to attending Boot, the Dusseldorf Boat Show & Watersport exhibition. All 17 halls of it were crammed to the gunwhales with the latest offerings from France, Germany, Holland & Poland. Few British yards were present other than the major players such as Oyster, Sunseeker and Princess. 
So while some shows are cancelled due to lack of interest, judging by the number of nautical fellow travellers on the last flight home to Heathrow after the show, Dusseldorf is doing what the public want.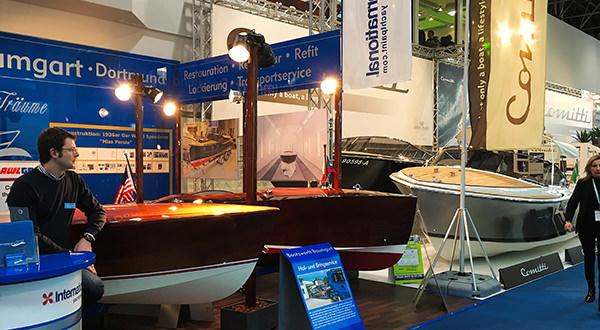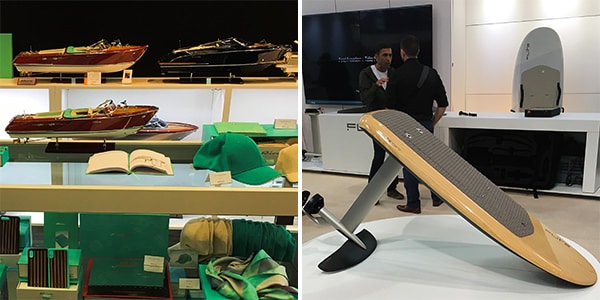 My first Dusseldorf show was 30 years ago in 1989 when we began our export push with The Steam & Electric launch Company promoting the Frolic 21. Our main error with that product was not to have checked whether the name 'Frolic" worked in German & Dutch as well. People were laughing, wondering why we had named the model after a dog food brand. Fortunately our new-found Dutch agent decided to rename it the Style 21. Wise man! They are so practical, the Dutch.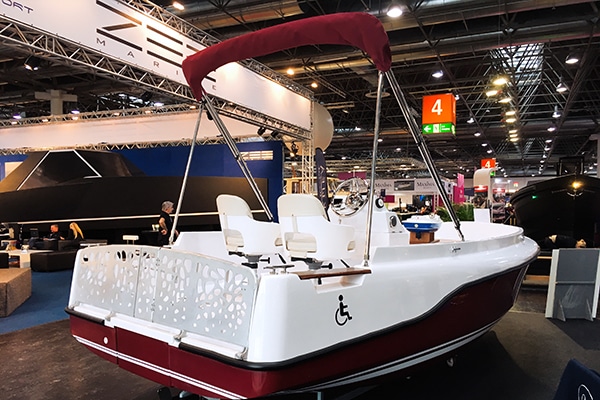 And so are the French! In late 2018 we mentioned the fact that Ruban Bleu were building a prototype electric boat to seat 9 people, one or two of whom could actually be wheelchair users. I was delighted to see the prototype at Boot and have ordered one for stock, which should be with us in late spring. This is a comfortable stable spacious river launch for users and owners with or without full mobility. Bravo Ruban Bleu! 
For more information feel free to take a look at our brochure.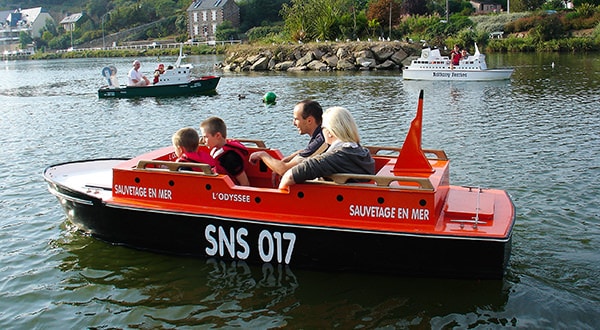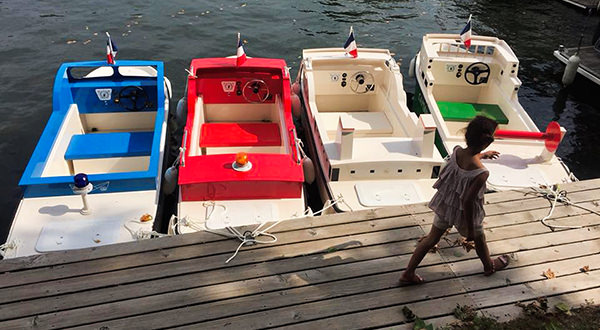 At the other end of the scale we have become agents for another French company which produces these charming themed electric lake boats for kids. They are ideal for amusement parks or stately homes that are open to the public. Clearly children love them and they offer an opportunity for extra revenue.
So let's meet in 2019
As it is January let's put some dates in the diary.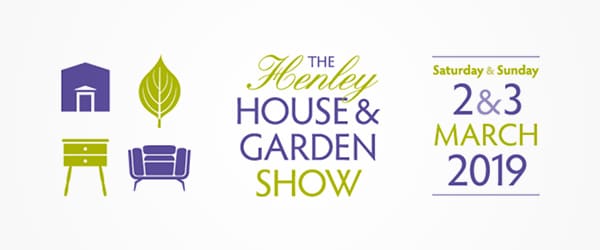 The first weekend of MarchThe Henley House & Garden Show will take place in the town square and at the town hall in central Henley on Thames. We had a lovely time there 2 years ago, meeting customers old and new, and will be on the apron in front of the town hall again this year. We look forward to seeing you there.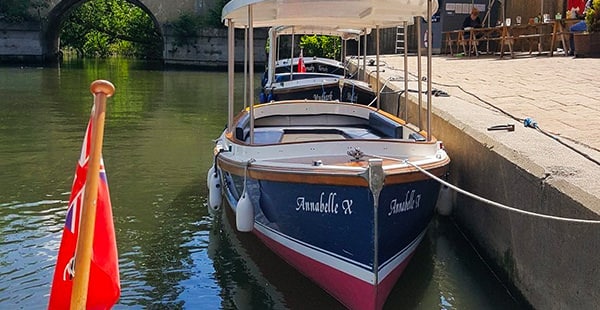 In April we are intending to reopen the PureBoating kiosk in Wallingford from Easter weekend, provided the river is behaving. We plan to have 6 boats there this year, all of which will be electric. Keep an eye on the PureBoating website for more information.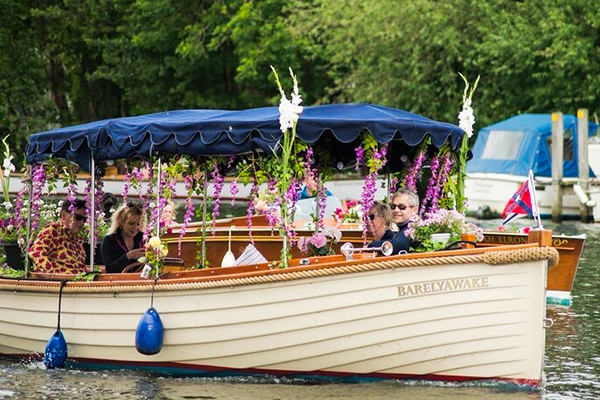 The date to mark in your diary for the 2019 Chelsea Fringe Flotilla is May26th (from 2pm - 4pm). In the early autumn last year we sold "Barely Awake" and we hope to see her new owners participating in the flotilla this spring.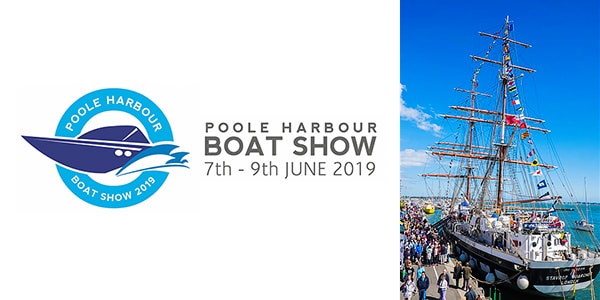 From June 7th – 9th we will be at the Poole Harbour Boat Show presenting a PTS 26.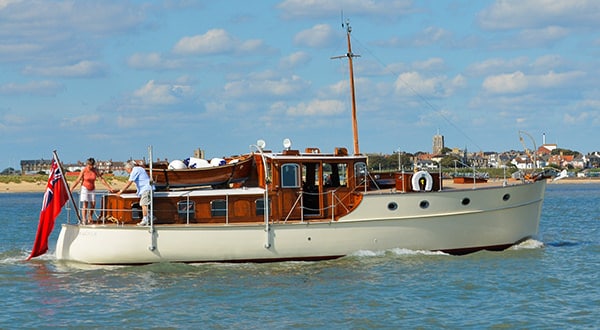 For Henley Royal Regatta (July 3rd - 7th) and Henley Festival (July 10th - 14th) there now is only limited availability for charter, but we still have space on Magyar.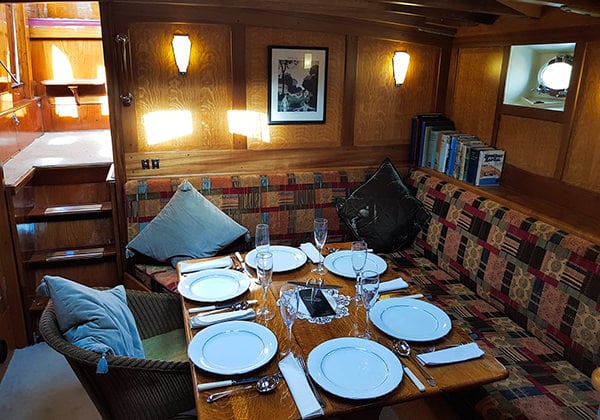 If after all that you still have the energy, you will of course wish to participate in the wonderful Thames Traditional Boat Festival July 19th – 21st.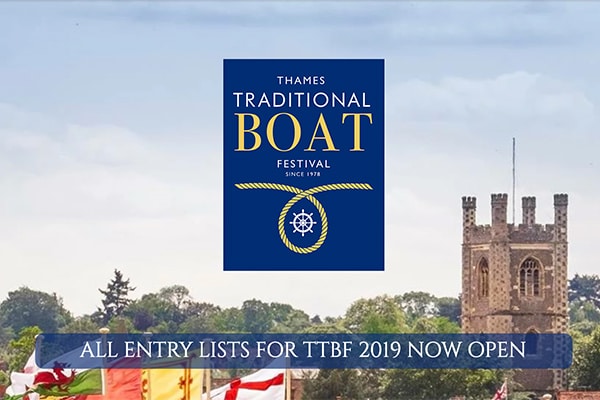 Like hot cakes
Just before Christmas we sold two more PTS 26 used boats for delivery to the Thames in March.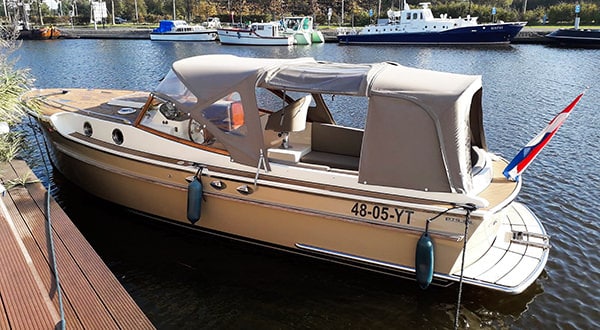 A third one has just come to our website, aptly named "El Gusto". Although built in 2008 it is presented like new with a 130hp engine, bow thruster, shower, hot water, galley in the cockpit and loo in the bow. 
If nothing other than brand spanking new will satisfy you, then we can deliver your new build for early June.
Sold!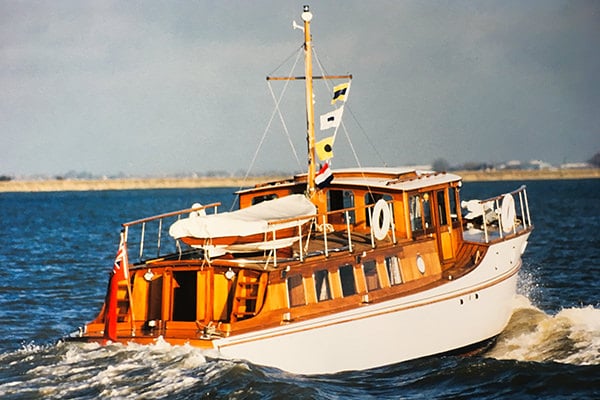 We are delighted to announce that we started the new year with two significant sales, one being "St. Joan", the magnificent Brooke motor yacht and the other "Amaryllis II" which was featured in our December 2018 newsletter.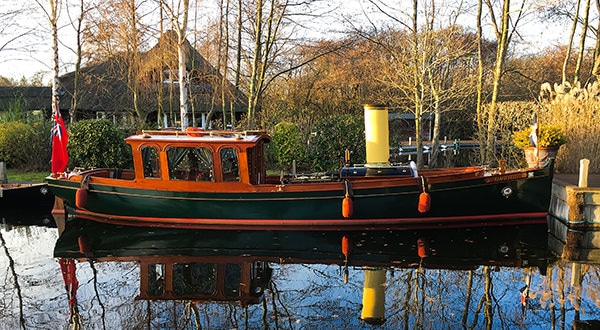 The purchaser of "St. Joan" is trading up to a larger wooden boat from his much loved 33ft Starcraft "Travis McGee". This is one to cherish and represents the second Bates Starcraft on sale with HSC in the last quarter following the 45 footer sold in autumn 2018.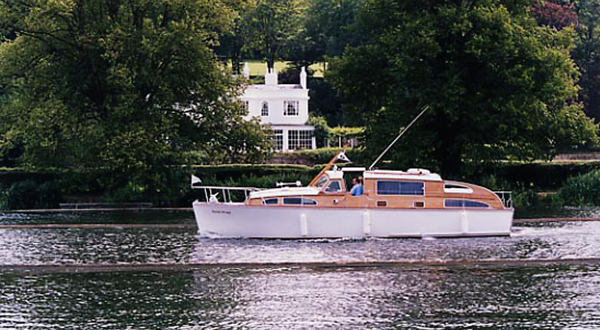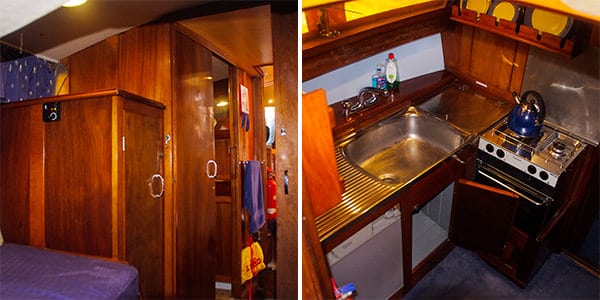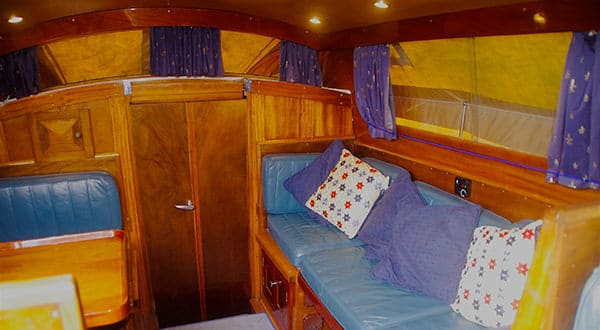 Boat of the month
If you are looking for something a little smaller, "Cuthbert" could be perfect for you.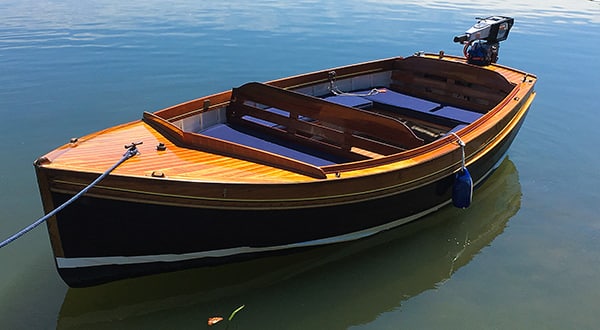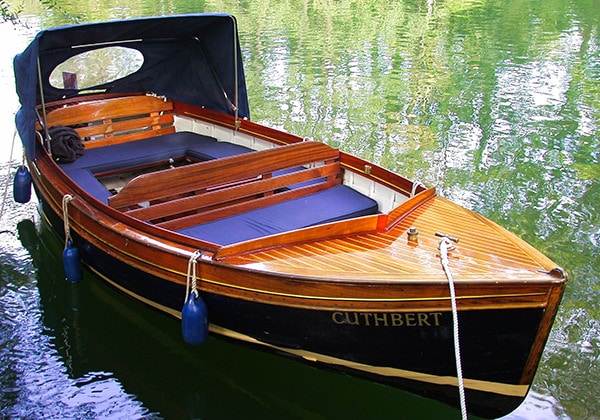 With amazing attention to detail, good seating and a hood that keeps passengers and the skipper dry in all weathers, this 12ft traditional clinker launch is ideal for participating in classic boating events or enjoying the river with family and friends all throughout the boating season.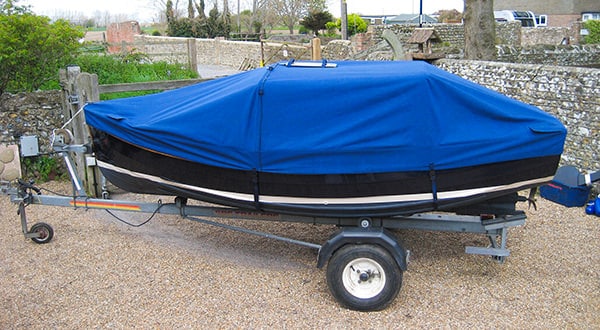 She comes with a Torqeedo outboard motor (2017), and a trailer to keep her on at home in your garage on her days off.
To be the first to see our newest boats for sale throughout the month and to share in our daily adventures,
follow us on Instagram @henleysalesandcharter.