It's a good thing January is a long month as it took us a while to settle back in, and to absorb the weighty symbolism inherent in the advent of a new decade. However thanks to you, our customers, we have now bounced back into action with a very encouraging level of sales of new and classic boats.
Exciting new finds at the Düsseldorf BOOT show!
As I write this from a BA seat on a return flight from Düsseldorf (apologies to Greta & my grandchildren) I am reflecting on a decade or more of regular attendance of BOOT. It is clearly the number one off-the-water boat show in Europe.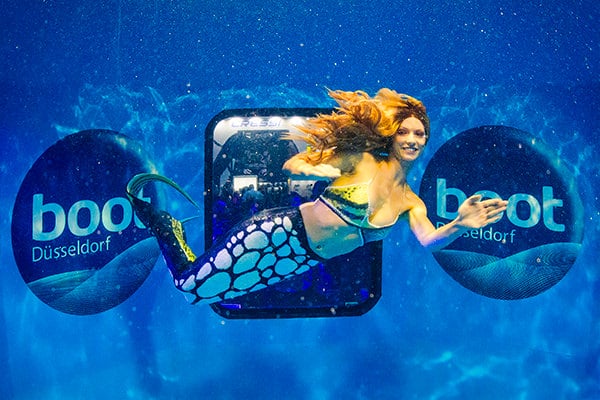 My linguistic talents were challenged as I switched (not as seamlessly as in days of yore) between French, English & rusty German. Whatever your language of choice, one thing is crystal clear, electric boats are cruising inexorably into the mainstream. However 1½ hours autonomy is not an attractive proposition at €200,000! 
I found myself being quizzed by Dutch & French manufacturers once they had sight of my business card (inscribed with HSC, E-Boatique & PureBoating) as to the demand and the technical challenges of the electric propulsion options. 
They appear to be slowly waking up to the fact that legislation in the Netherlands is going to leave a lot of yards unable to shift stock within a couple of years.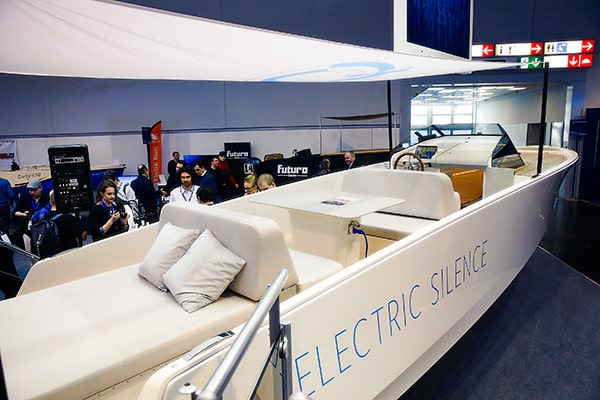 When I mention that I have been actively and successfully selling and operating electric boats since 1987 (the dawn of time for many 30 something salespeople) there is a look of disbelief mingled with respect (or maybe it was the sharp tailoring on my new suit). 
Clearly in my dotage a career in consulting beckons! However this is decades away so back to the here and very much now.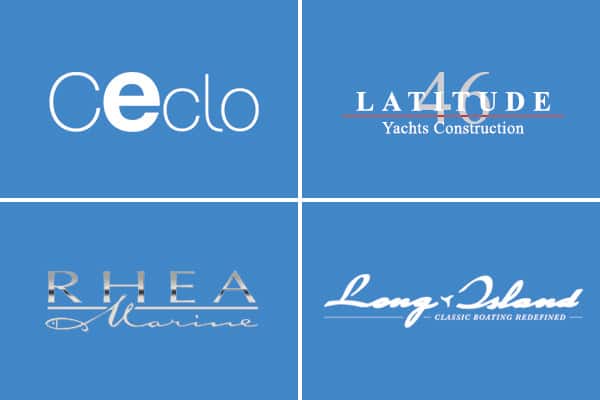 BOOT offered a few gems including REV, who has build a most elegant electric pedalo, and two brands similar to each other, one from Holland (Long Island Yachts), the other from our Gallic friends in La Rochelle (Rhéa Marine).
Rhéa is now part of a conglomerate which includes Latitude 46 (formerly from the Ile de Ré). The two factories are side by side on the mainland, just steps from the bridge leading to the Ile de Ré where we have had some fab holidays.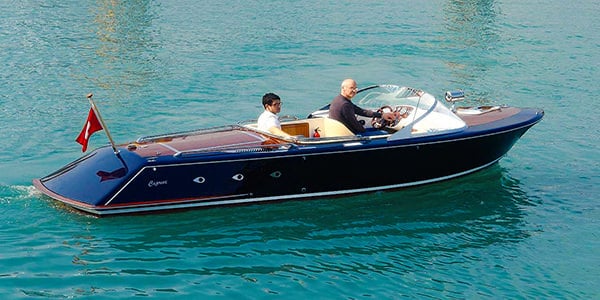 Interestingly all the boats scheduled for Ellie's Beale Park workshop this winter are electric. If you fancy a changeover to electric propulsion, please give us a call and maybe next year I will go to Dusseldorf by train.
The star of the Düsseldorf BOOT show: the Ceclo!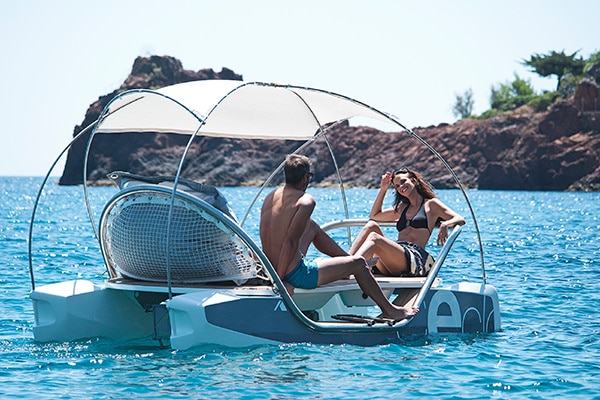 I expect the word "pedalo" conjures up for you a garish plastic beach toy often adorned with a swan's head. However the Ceclo is just about as far from a beach in Blackpool as you could possibly imagine. This is the Lamborghini of the pedalo-world.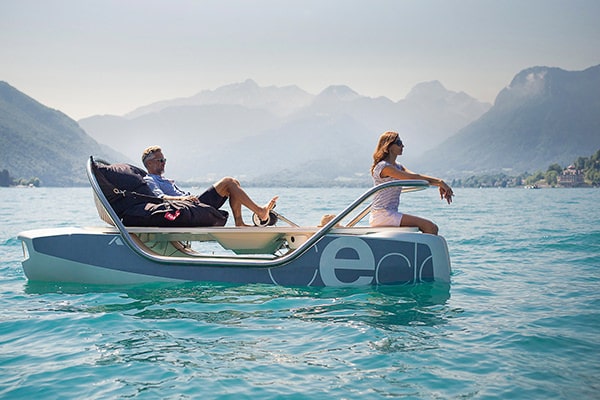 If you feel that pedalling is just too much hard work, the electric motor can take over completely or can assist you to reach a decent cruising speed of around 7km/hour.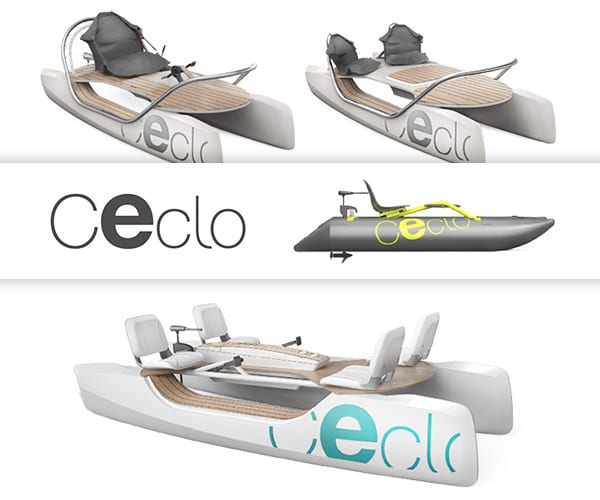 There are a number of layout options and we will be importing a couple of them for you to try here on the Thames this spring. 
If you wish to register your interest, please let me know as I shall be visiting the factory in the latter half of February to place our first order.
Beautiful Dutch design discovered at BOOT
While at the show I picked out a couple of stunning contemporary classics; boats which satisfy my criteria of performance and beauty. Clearly performance on a limited speed for the inland waterways means opting for a lot less power.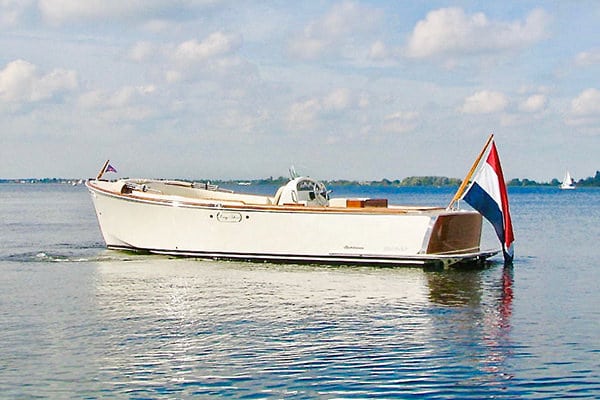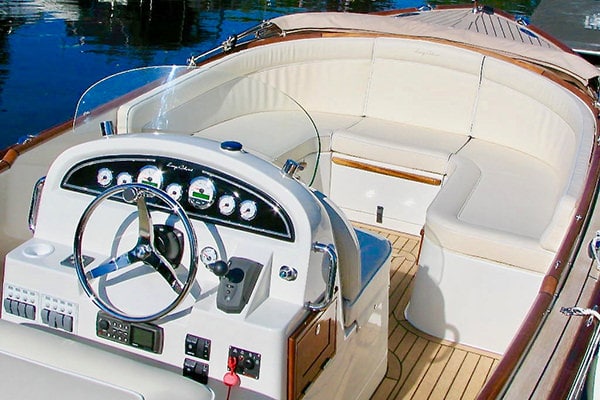 I am working with Long Island from the Netherlands on a 50hp option and also an electric installation for their 25ft Runabout and Sportsman models.
It is high time our Dutch friends adopted electric propulsion as there is some impending legislation which will ban all diesel and petrol engines by the middle of this decade in the Netherlands. 
The 25 Sportsman sells for around £120,000 with the Runabout adding another £15,000 for the cabin.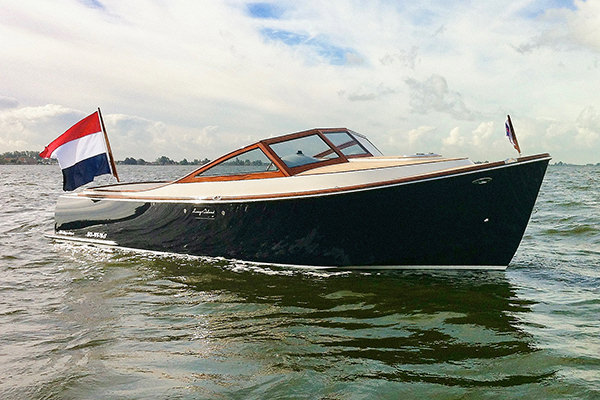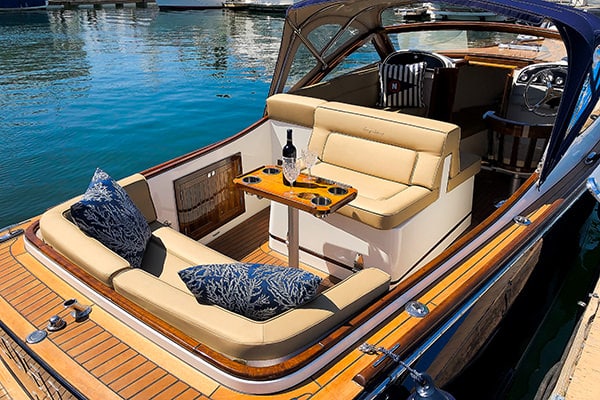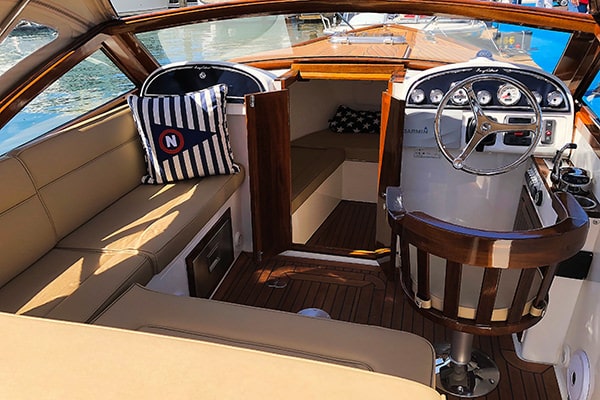 Over the past 2 years we have been so impressed with the quality of the PTS 26, also from the Netherlands, and would be happy to see our customers importing more Dutch boats. 
If you would like some more information on any of the above, once again please don't hesitate to ask. You should be able to find these boats on our website in the next couple of weeks.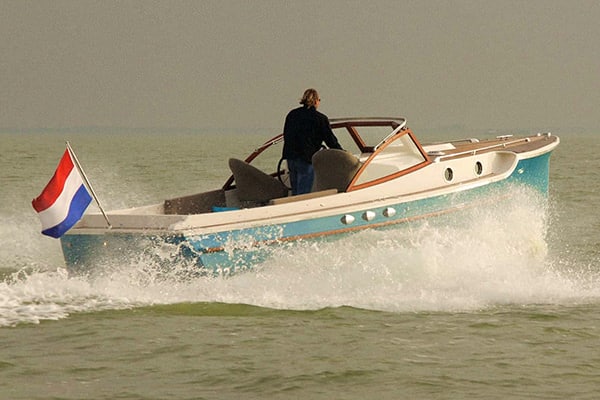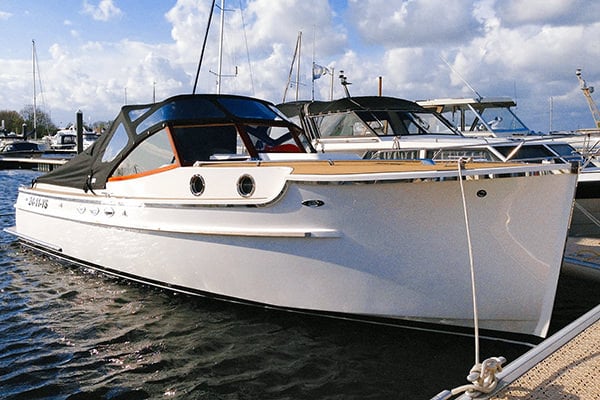 In the meantime we have a choice of two PTS 26 footers, "Lakka" and "Mistique" for sale.
Excellence since 1987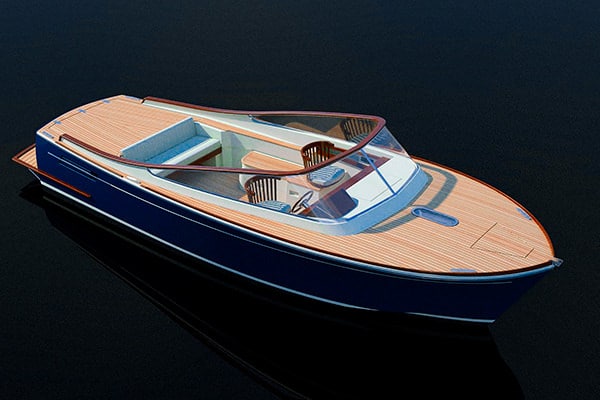 In similar vein and from a yard which we have been watching for a long while I was impressed by Latitude 46's new Lady Jane. They are also building a 14 metre Andreyale. We will be featuring Lady Jane on our website when I have time to spend a day at my desk.
A Sea Symphony
Indeed I am busy rehearsing the epic Vaughan Williams "Sea Symphony" which I shall be singing as part of a chorus on March 14th. If you are also a music lover you might like to come to the performance which takes place in the magnificent Dorchester Abbey.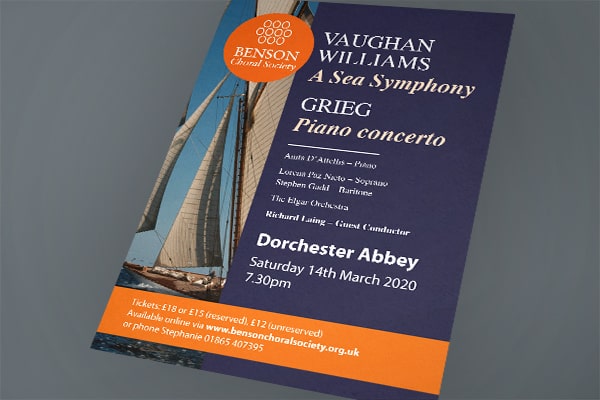 The score is set to a poem by Walt Whitman and tells of the bravery of sailors and the majesty of oceans which invoke so many conflicting emotions. 
Tickets are available online from Benson Choral Society and I look forward to seeing a few familiar faces in the audience.
Henley Festival - The line up has been announced!
The long-awaited announcement for the 2020 Henley Festival line up offers a wide variety of music and performance. Legendary English ska band Madness will open Henley Festival 2020 on Wednesday night, followed by the multi-platinum selling singer-songwriter James Blunt on Thursday. 
You can book and see the whole programme on the Henley Festival website.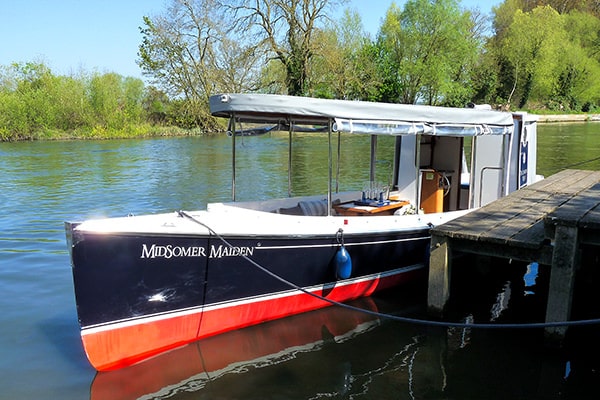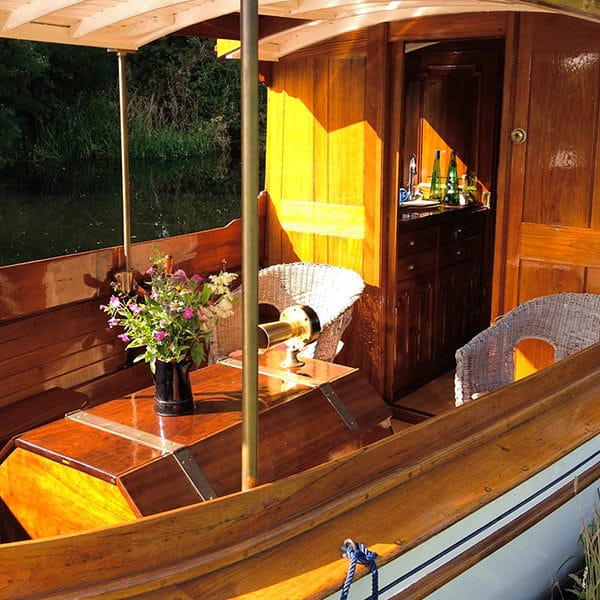 We have some availability on "Windsor Belle", "Midsomer Maiden" and our new Trad Gents launch "Tarbes II", which will be entertaining guests for the first time in 2020 as part of the HSC charter fleet.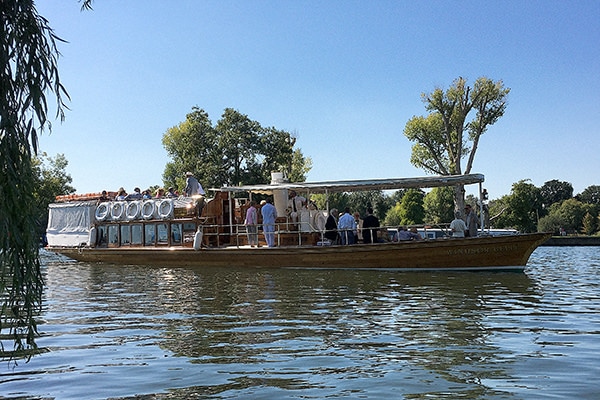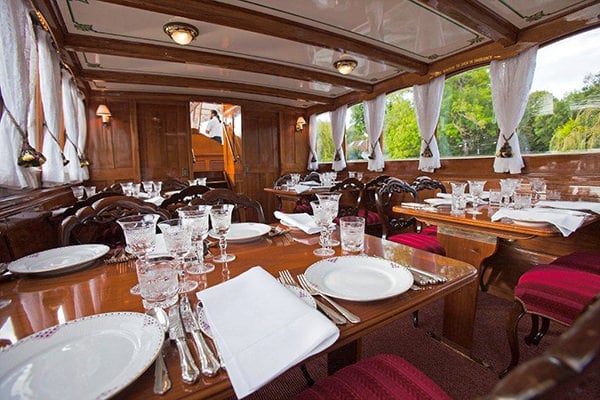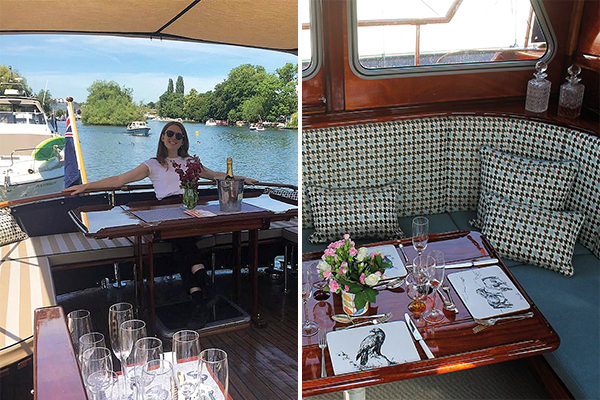 "Tarbes II" will also be available at Henley Royal Regatta as "Midsomer Maiden" is now fully booked, as is "Dragonfly". "Kalbarri" and "Windsor Belle" do still have some availability as well. 
Please talk to Gail or email: [email protected] for more information. 
Ahoy to another self-drive boat hire season!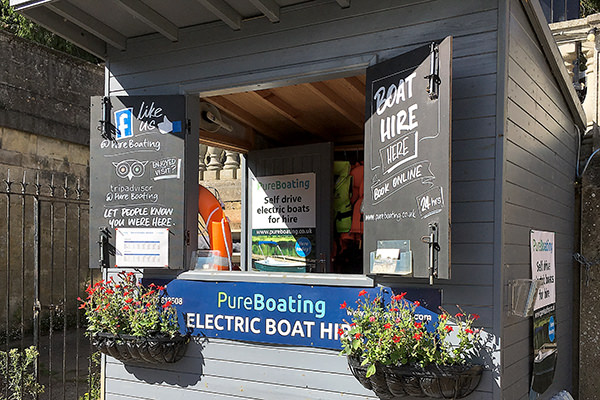 PureBoating will be opening at Easter provided old father Thames takes a much-needed rest in April. Booking is now open online and prices are identical to 2019. 
We look forward to serving many happy customers once again in Wallingford this season.