"I know a bank where the wild thyme blows, 
Where oxlips and the nodding violet grows, 
Quite over-canopied with luscious woodbine, 
With sweet musk-roses and with eglantine." 
(Quoted from Shakespeare's "A Midsummer Night's Dream") 
Titania would have been perfectly at home on board "Eglantine" (pictured above) on Midsummer's day.
Chance encounters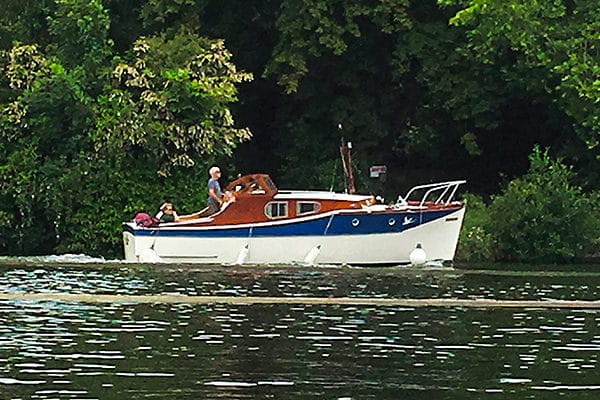 What a pleasure it is to see customers old and new enjoying their boats, not just on the Thames but in other parts of the country too. 
As I was enjoying the women's final at Henley Regatta, "Harmonie III" cruised past on the other side of the river, sporting newly varnished bright work. 
I will never forget that sale, as my phone fell into the depths while I was sealing the deal. Keener to preserve my phone than my dignity, I stripped off and leapt into water, much to the surprise of the purchasers. Once the precious object was safely ashore, I put my clothes back on and continued the transaction as if nothing had happened.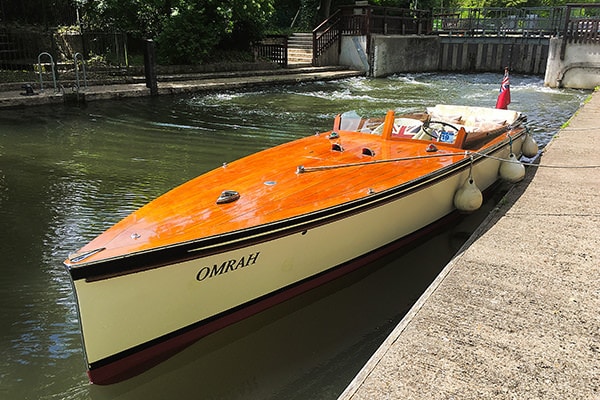 Just a few days ago, after a healthy jog over the bridge and along the side of Hurley lock, I was lucky enough to intercept "Omrah". She may shortly be joining our slipper launch selection, so if you are a potential buyer, do give the office a call to register your interest.
A delightful Poole Harbour Boat Show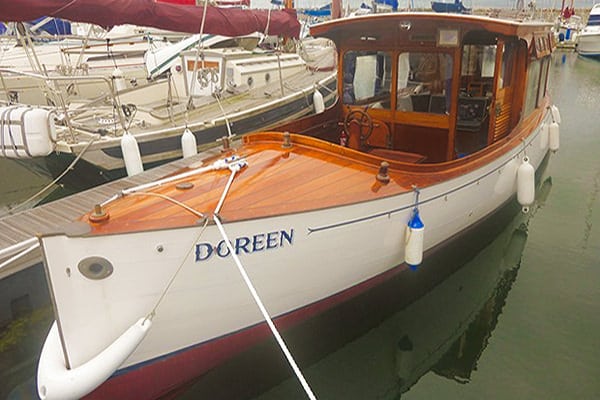 This winter we sold "Doreen", complete with her monogrammed period crockery, to a delightful couple down in Poole. They were looking for something different to serve as a committee boat for their yacht club. "Doreen" is a true starlet of impeccable pedigree, who shines amid a sea of white plastic in the harbour.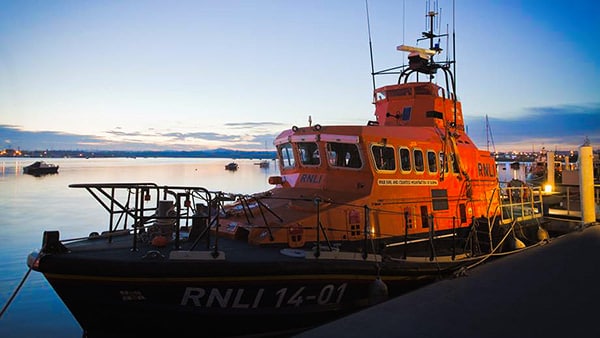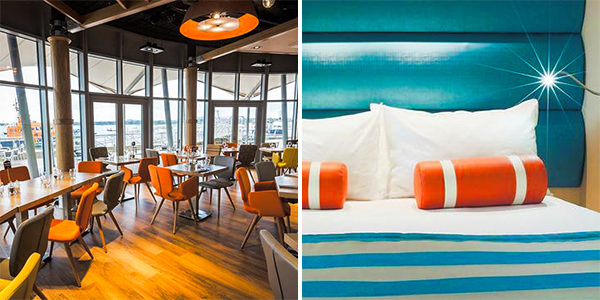 It was lovely to see "Doreen's" owners on board the PTS 26 which I was exhibiting during the 3 days of the Poole Harbour Boat Show. The owners of this particular vessel had suggested to me that I stay at the RNLI headquarters in Poole, and what a great idea that was. 
I would recommend their hospitality to anyone. By staying there, you are in fact contributing to RNLI funds and from your bedroom window you get to see a whole array of training lifeboats just a few metres away.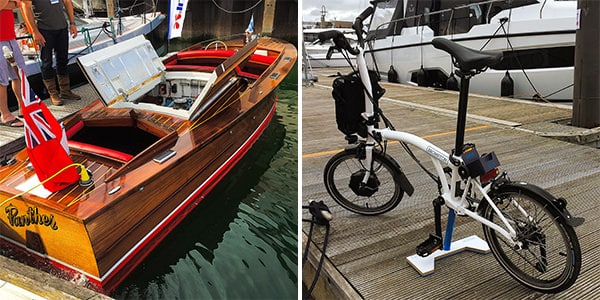 I commuted to the show on a white Brompton Electric which caused quite a stir on the pontoon. 
Apart from "Eclipse 99" (our PTS 26) the selection of boats on show was fairly predictable and the only wooden boat that was there was a local restoration project. While it looked like an American import, it is in fact a locally built boat.
Around the corner from the show were the headquarters of Arthur Bray. Anyone interested in the history of Chris Craft imports to the UK will have great respect for Arthur Bray, as he was the UK agent in the 1930's. How sad to see these buildings are now virtually derelict.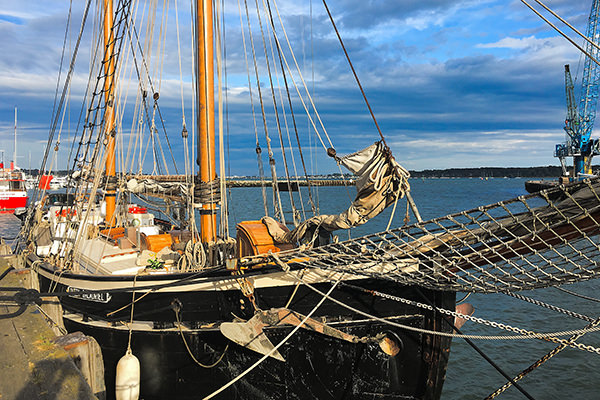 However tradition does live on in Poole harbour alongside the Sunseeker headquarters.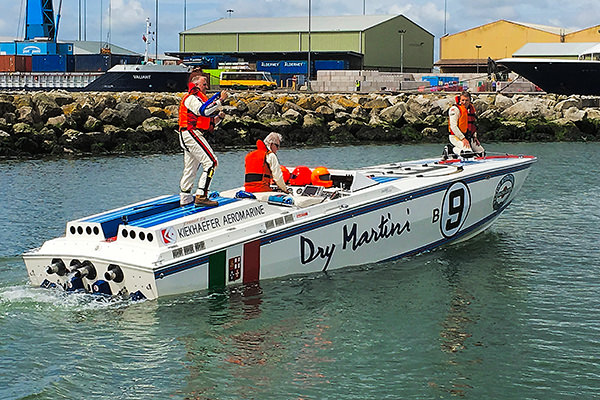 While everyone knows that I love electric boats for all the right reasons, secretly I am a covert petrol head. There was racing around the Needles on the Sunday of the Poole Boat Show, which created a cacophony of growling engines combined with the unmistakable smell of aviation fuel. Green machines these certainly are not!
An "Italian Job" in London with Martini
Our Martini mission in Merchant Square (London) was all together a different kettle of fish. We were approached by a PR company some months ago looking for a boat to promote a new Martini product.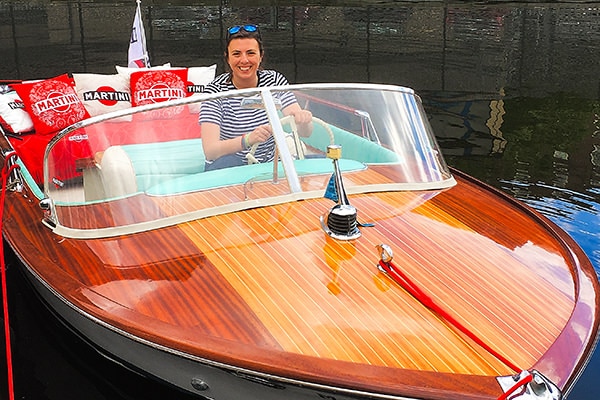 The V8 engine concealed under the sunbathing platform on "The Italian Job" was never designed to respect a 4 Mph speed limit on an inner-city canal! The boat and its skipper Hannah did their very best to promote this tangy new aperitivo and many people lounged on the aft bench in the London sunshine, with the twin exhausts raring to go behind them.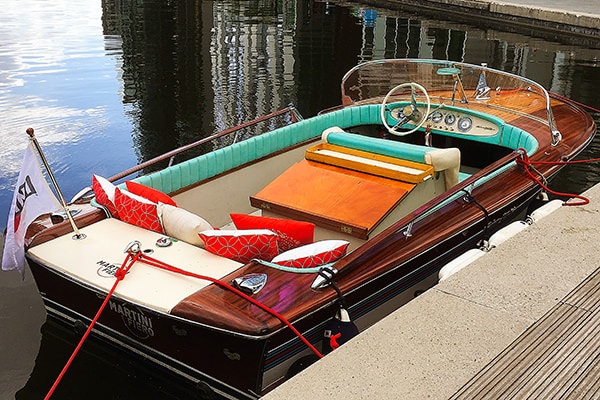 However, this beguiling and now star struck 1966 Riva junior, would like to find a wealthy companion to repatriate her in her dotage. Applicants should apply to the HSC office – discretion guaranteed!
A holiday recommendation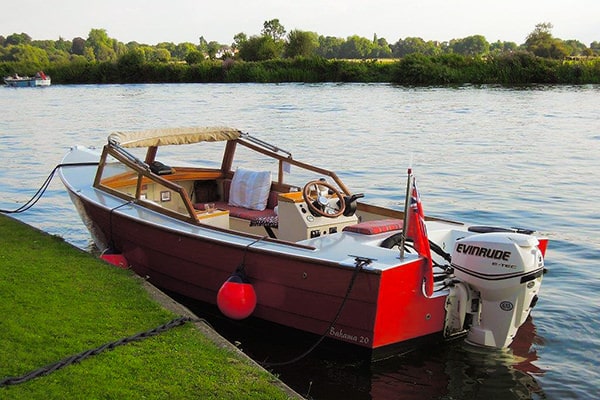 If you prefer the west coast of France to the Italian lakes, La Rochelle and the adjacent Ile de Ré can be reached from Southampton with FlyBe in just over an hour.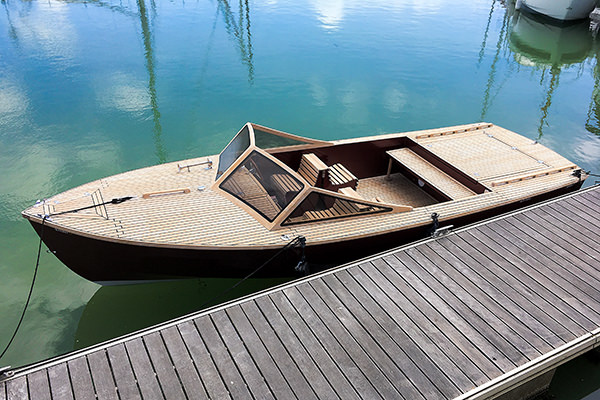 Our Bahama 20 fondly known as "Le Ketchup" was built on the Ile de Re and its successor, built by a company called Black Pepper, was strutting its stuff on the north of the island at Ars-en-Ré where we had a delicious seafood lunch.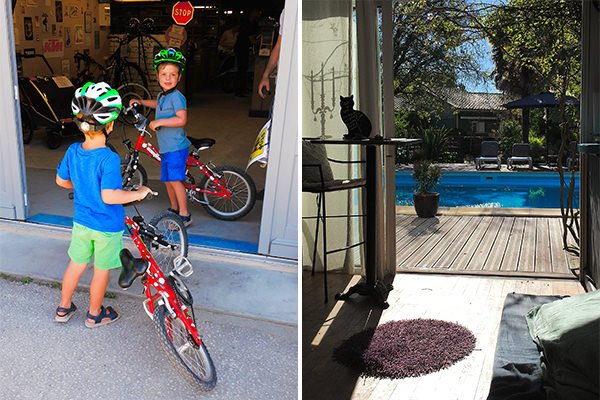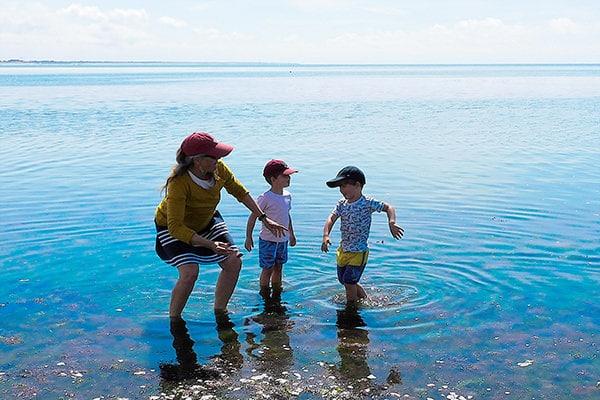 If you are looking for a relaxing holiday with sun, sea, sand, great food and an opportunity to dump the car and cycle everywhere, I would strongly recommend taking a house on the Ile de Ré for a week or so.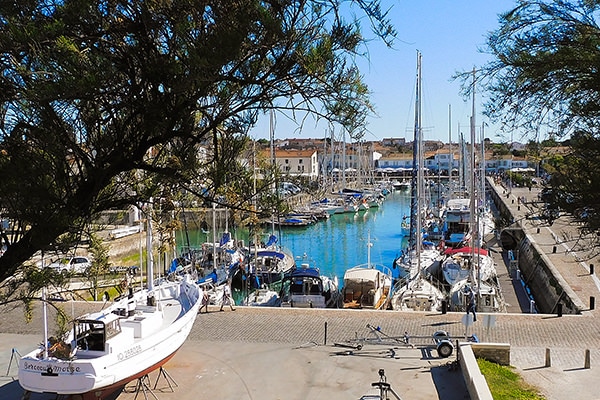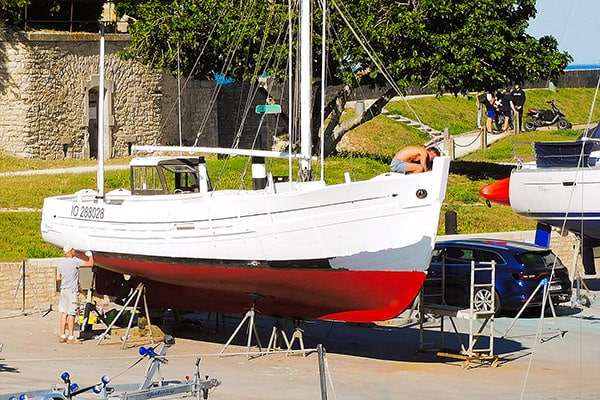 Steve and I took Alfred and Simon (aged 5) into the port of Saint-Martin-de-Ré to acquaint them with the finer points of wooden boat building. We were utterly crushed when they both voted a Sunseeker Manhattan 55 as their favourite boat. Clearly their education has some way to go. 😉
Stop Press!
If you are looking for some light holiday reading, grab a copy of the July/August edition of Water Craft magazine from your local newsagent.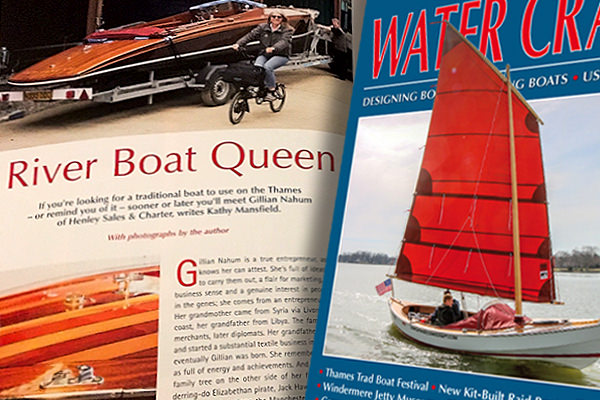 There is an article about the Thames Traditional Boat Festival (boat entries closed now but weekend tickets for visitors still available to purchase), another one on the new Windermere Jetty, which describes itself as a museum of boats, steam and stories (more of that next month), and last but by no means least, there is an article on me, written and illustrated by Kathy Mansfield.
Want to join the HSC team?
We are so happy to have David and Tio back with us for the summer season at the end of their university year. Tio joins us from Toulouse again and David from Newcastle where he has successfully completed his first year as a medical student. 
You may see them in the kiosk at PureBoating or skippering on board "Midsomer Maiden", or even lending a hand at the yard. Obviously they will return to their other lives at the end of the summer. This will then leave us a little short-handed.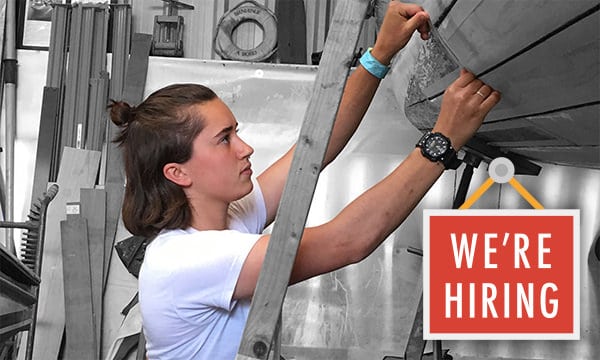 Gail and I are putting together a job spec which will include boat handling, both afloat and on land, plus a whole host of other boat related tasks. If you know someone who might be interested in joining the HSC team, whether full or part time, please email Gail at [email protected].
Fresh on our books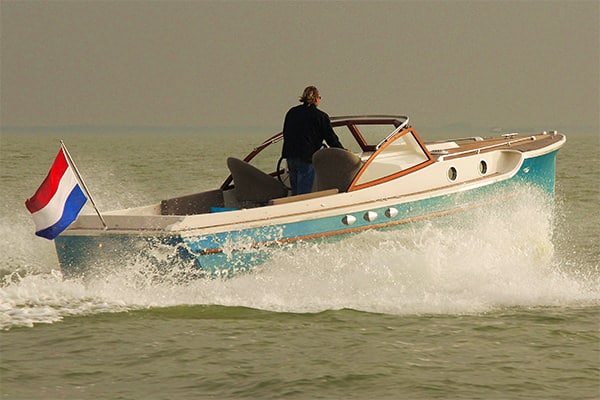 Just a reminder that new boats are coming up for sale on a weekly basis. Last week we sold 4, one of which sold within 24 hours of being listed on the website. 
Today's new listing is a 2012 PTS 26 with a 200 hp engine, which makes it ideal for a quick dash across to the Isle of Wight! I hope to have it live on our site by the time you read this.