I am still searching for the pot of gold at the end of this particular rainbow, which appears to lead directly into our storage and workshops at Beale Park!
Slowly back to normal
They are busy with the hum of machinery as we have returned to work with an energetic team comprising Andrew, David and Nigel on site at different times, all working away to ready boats for the inevitable easing towards normality, at which point we knew that the phone would be pretty hot. And so it has proved to be.
Lobbying by the various Thames river bodies and nagging our MPs up and down the river resulted in Hambleden Lock's electrics being turned back on last Thursday. This was just in time for me to deliver a Mayfly 16 to a new owner at Hambleden Mill.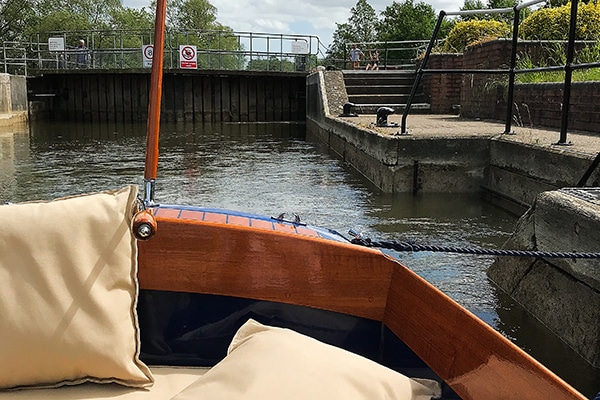 While I am relieved to be out in the fresh air again dealing with customers, Ellie is happy to be back in the workshop finishing off "Lacewing", which is due to leave by the end of May. We are all delighted to see her defurloughed with a varnish brush in hand.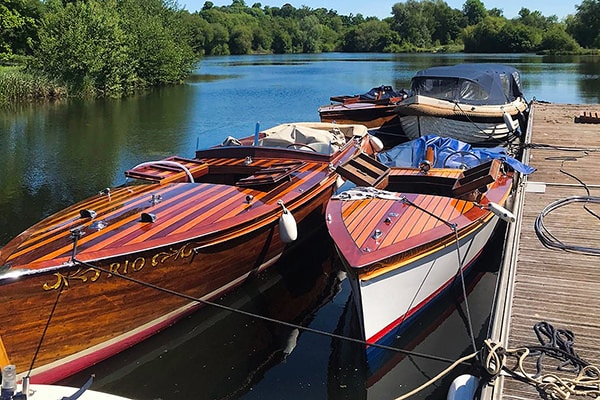 The previous day we had launched six boats into the lake at Beale Park with their various owners on board, heading up or downstream to their moorings. It was a pleasure at last to see some action afloat.
From our readers
One of our regular readers sent me this fantastic image (below), which just speaks of the peace and quiet some of you have enjoyed during this recent lockdown period.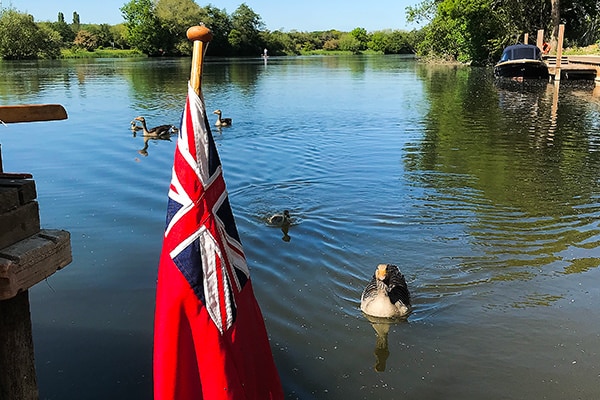 As I mentioned above it didn't last very long for me, as the boatyard beckoned with its many tasks, so now I am a fully fledged apprentice, good with a wet cloth and even better with a broom.
I miss my afternoons with a book, curled up in my office armchair but I did love this little ditty sent in by a newsletter fan with a sense of humour ...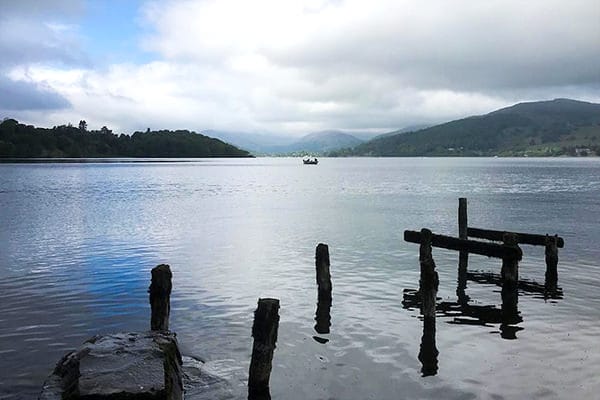 "In praise of Women Who Read"
One morning a husband returns to the cabin after several hours of fishing and decides to take a nap. Although not familiar with the lake, the wife decides to take the boat out since it is such a beautiful day. She motors out a short distance, anchors and reads her book. Along comes a Game Warden in his boat. He pulls up alongside the woman and says:
"Good morning, Ma'am, what are you doing?"
"Reading a book," she replies (thinking, "Isn't that obvious?")
"You're in a Restricted Fishing Area", he informs her.
"I'm sorry, officer, but I'm not fishing, I'm reading."
"Yes, but you have all the equipment. I'll have to write you up a ticket."
"For reading a book?" she replies.
"You're in a Restricted Fishing Area", he informs her again.
"But officer, I'm not fishing, I'm reading."
"Yes, but you have all the equipment. For all I know you could start at any moment."
"I'll have to write you up a ticket and you'll have to pay a fine."
"If you do that, I'll have to charge you with sexual assault", says the woman.
"But I haven't even touched you", says the Game Warden.
"That's true, but you have all the equipment. For all I know you could start at any moment."
Sometimes one has to take a "Leap of Faith"
When I was allowed out to do some boat viewings, I headed north to Eynsham to the Upper Thames. All I knew was that I was going to see a cruising houseboat of Lilliputian proportions: 25ft by 9ft – I wondered how could anyone live in such a small space?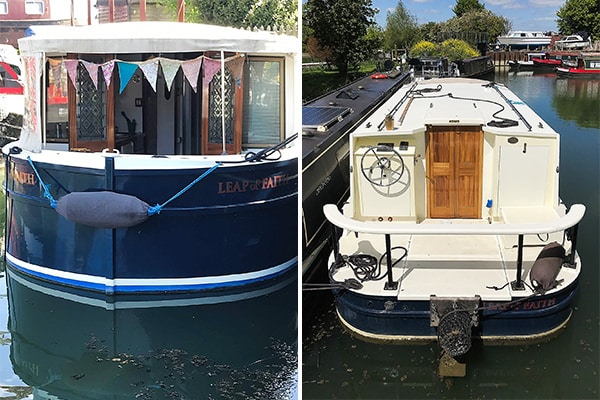 It was a veritable revelation as I opened the stained-glass doors on the forward deck and stepped into the most charming space I have seen in a long time. In fact, I found it hard to leave and for a while just contemplated how much Faith, the sadly now deceased owner, must have loved her boat.
Her olive oil was still on the kitchen shelf, a beer in the fridge and many interesting and tantalising books lay on the shelves, inviting me to stay a while. Two hours later I felt as though I knew Faith and I am now tasked by her brother with finding someone to take over her summer lifestyle.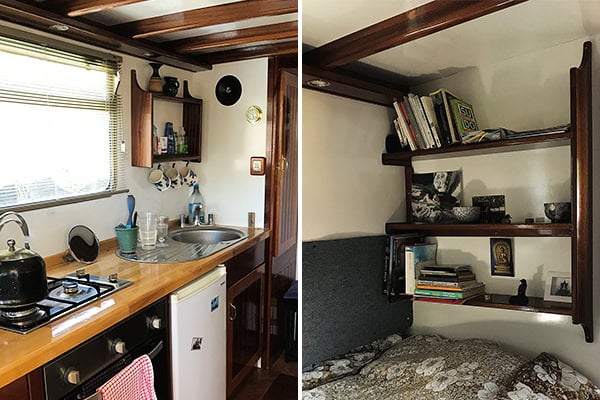 Maybe a writer or a dreamer or a riparian owner with a need for a floating room just down the garden. "Leap of Faith" is just 3 years old and exquisitely finished.
You can see her at Beale Park on the lake, where we are now encouraging mooring and offering berths for boats on brokerage at very reasonable rates.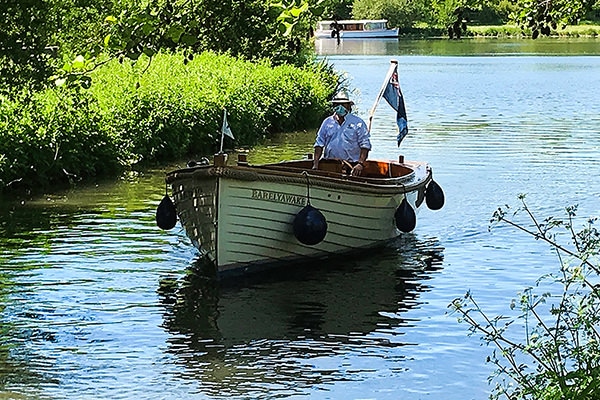 During lockdown we sold a few boats for which we are now organising delivery to a number of locations. People were patient while I clambered around filming inside lockers and underneath floorboards. In fact, it was mostly a pleasurable experience for both parties with miles of motorway journeys avoided as armchair viewings were conducted.
I know that some of you won't be venturing out for a while, so please don't hesitate to contact the office if you would like to see something close up without leaving the house.
Exciting PTS news!
Our build partners in the Netherlands stoically (and perfectly legally) have continued to work throughout. A new PTS 26 is soon to be launched in the Solent and will be featured in our June newsletter.
I have just added an "as-new" 2011 model to the HSC website, so please get in touch if you would like to own one of these wonderful weekenders.
Perhaps this is the very year when you eschew airports and enjoy cruising your local waterways!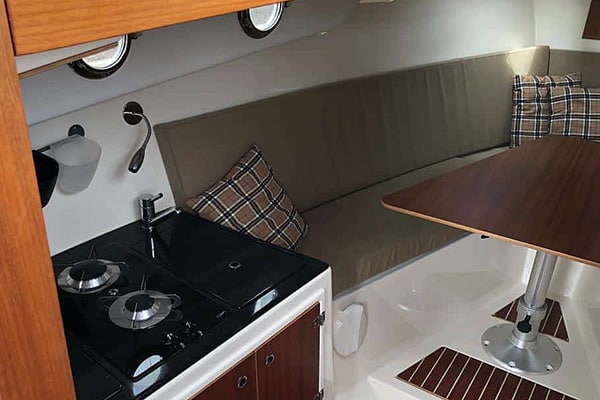 I know that Statement Marine, builders of the PTS range, are in the early stages of preparing to launch a 22-footer. It will be in the same vein as the 26, with classic lines and the option of an electric propulsion system. I am sure it will be built with style and performance in mind and I am eager to see the prototype later in the year.
I politely asked them to make sure it has a loo!
A bit of Borwicks history
Last month I wrote about Borwicks of Windermere, whose nineteen thirties motor launch ("Viola") we still have for sale.
One of our customers who lives near Oxford and is a very keen pilot, wrote to tell us about the flying boats built on Windermere. Apparently Borwicks built the floats. Thanks Geoffrey, for the photos and the story (below).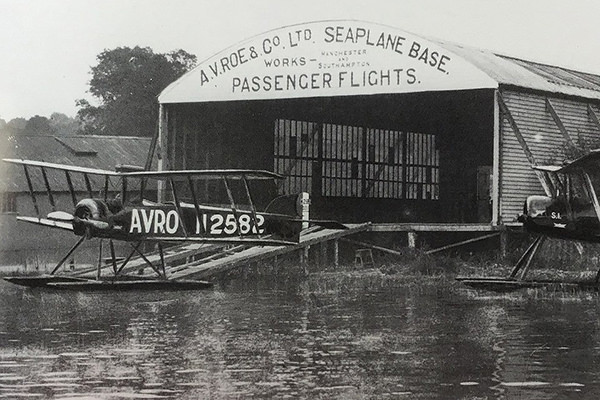 "My parents kept a 30ft gaff rigged yacht on Windermere during the early 1950's. The craft dated from the 1920's, early 30's. Borwicks maintained it.
In 1911 Captain Wakefield had a seaplane built, the first to fly in the UK. Built by A. V. Roe, (later Avro's who built the Lancaster & Vulcan).
During WW1 the Royal Naval Air Service started to train their floatplane pilots on lake Windermere using Avro 504 aircraft. They flew off Lake Windermere from 1911 until the 1920's. The floats for the seaplanes were built by Borwicks.
A. V. Roe constructed a seaplane shed (photo above) on Borwicks' ground at Windermere. Part of the Borwicks boat sheds are just visible on the left hand side on the photo above.
These are some more photos out of my collection: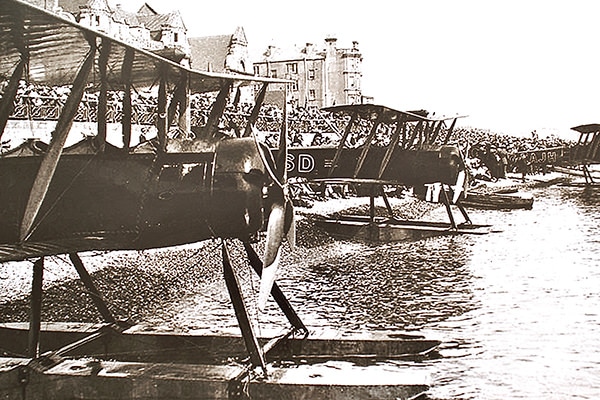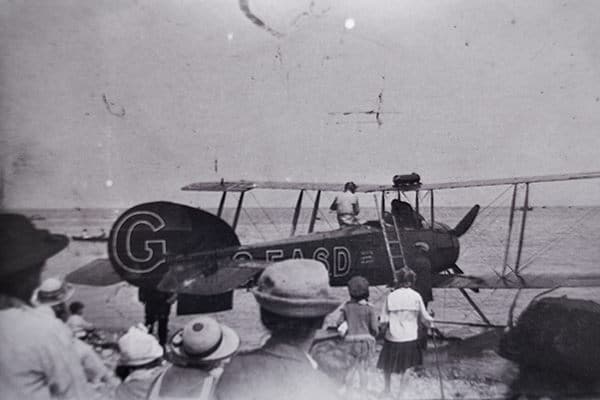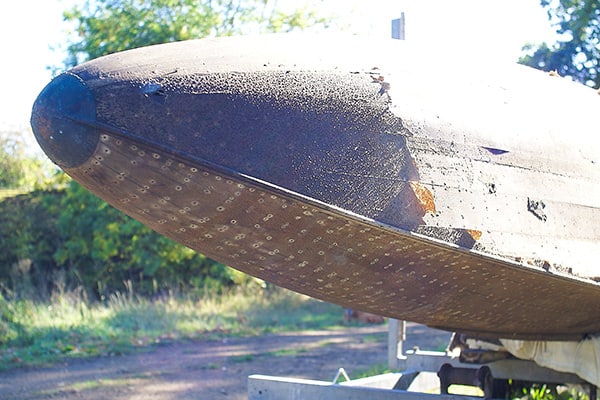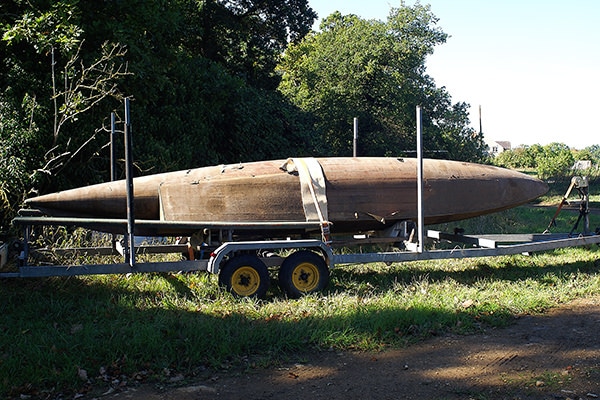 The Short bros built the Short S.25 Sunderland flying boat at a factory set up just north of "The Jetty". The float (above) was made and used by Short Brothers.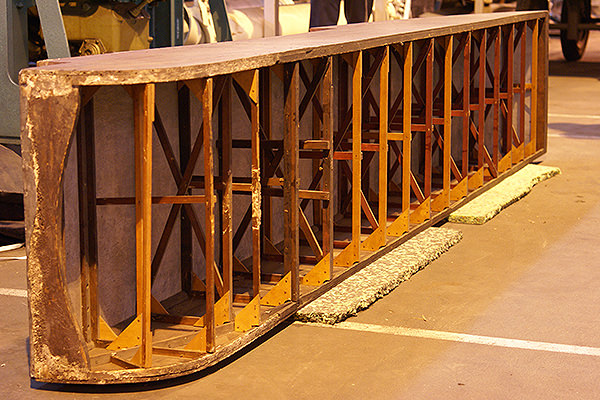 "When Avro pulled out, Borwicks took over their shed for boats.
The two Avro 504 seaplanes in the seaplane shed picture (above) are virtually identical to mine, which is the last remaining one in the world.
During the early 1950's I spent much time in these buildings as a very young person surrounded by high quality boat building & restoration.
It is a small interlocking world when one digs a bit. Borwicks were important in the early aviation days." ~ Geoffrey New
In closing ...
There is no more time to sit idly writing as the yard is so busy, and the phone equally so with enquiries for sales, hire (Pure Boating is opening May 29th), deliveries etc.
So if you will excuse me, I shall leave you with a pair of slippers (not mine as they are relegated to the cupboard while I don my deck shoes… ).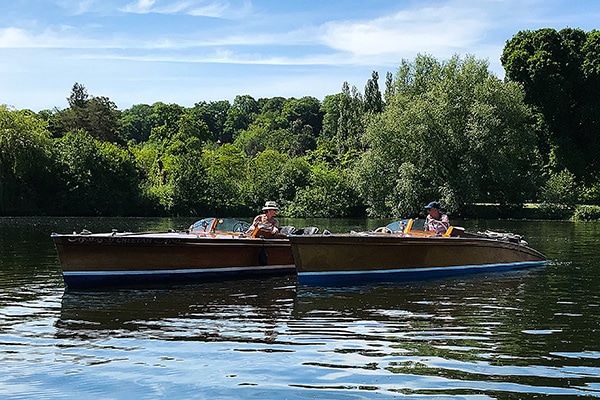 Please feel free to send in any contributions to our newsletter if you have purchased or chartered a boat from HSC over the past twenty five years.Email [email protected] or call 01491 578870.