As winter begins to thaw and the days slowly get longer, we're excited about the upcoming boating season and all the events and adventures it holds.
Innovation at BOOT, Dusseldorf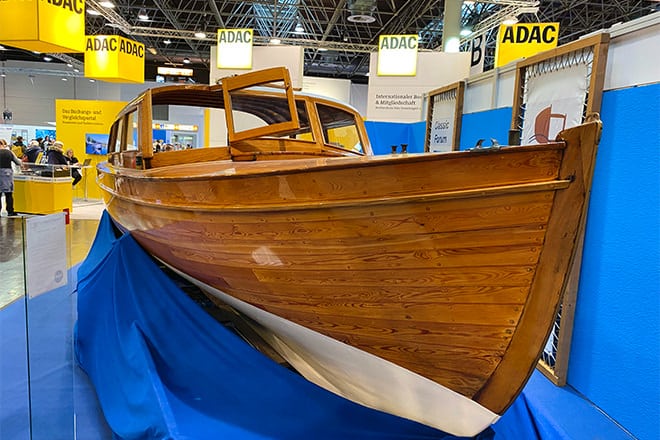 The early months of the new year revolve around a number of boat shows, and even though the soul-less London Boat Show at Excel has now been canned, and rightly so, Dusseldorf has replaced it for me and many others in the trade. I am sure in years past, pre-covid, I have waxed sufficiently lyrical about this massive, all-encompassing show which attracts brands and visitors from all over Europe and indeed beyond.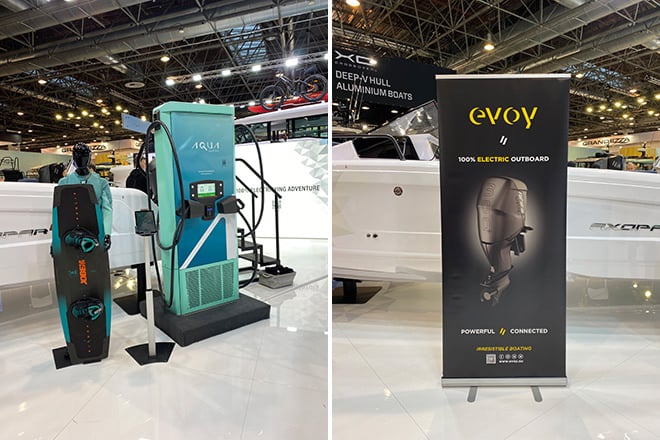 I am always on the lookout for what's new in boating, and I look forward to the opportunity to meet up with suppliers and boating acquaintances every year.
This year's show had plenty of new entrants into the electric boat market, and I was particularly taken with a couple of models from an Italian manufacturer whose initial product range was mainly aimed at theme parks with pedalos and then small electric boats.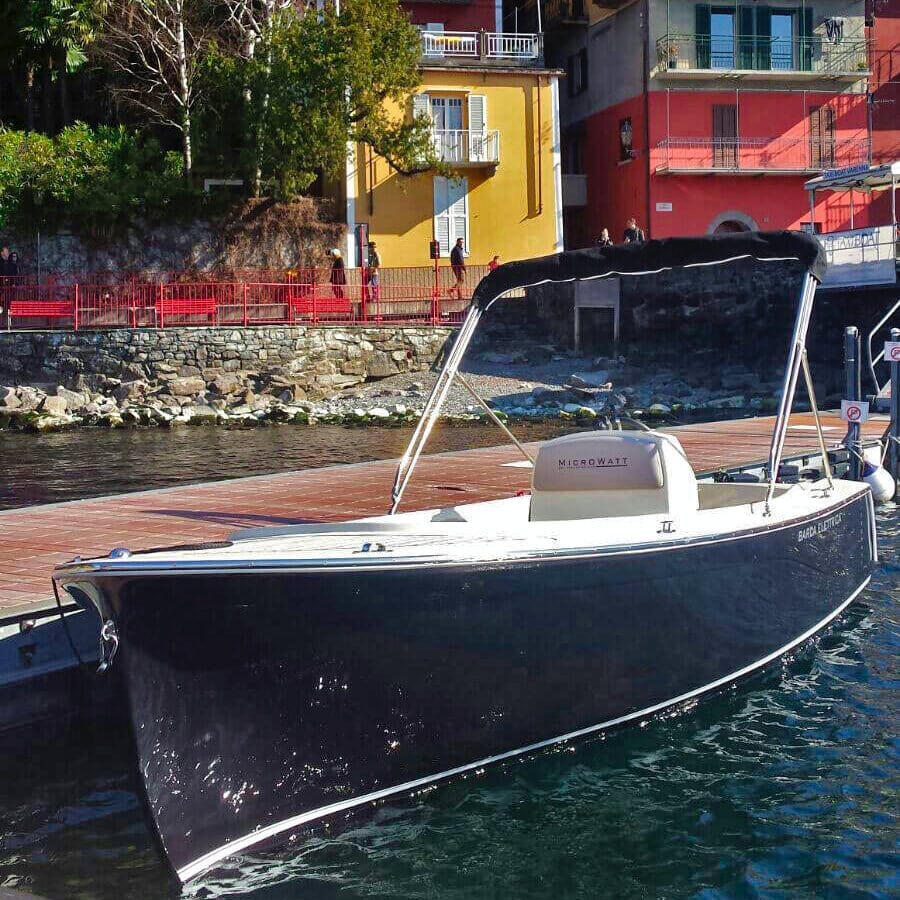 These small boats are quite similar to the ones we sell for Ruban Bleu. 
I await my invitation to Calabria to see their solar passenger boat in operation, and they also have a design for an electric 'Motoscafo'.Have a look at our revamped E-Boatique site for more detailed information about the models available.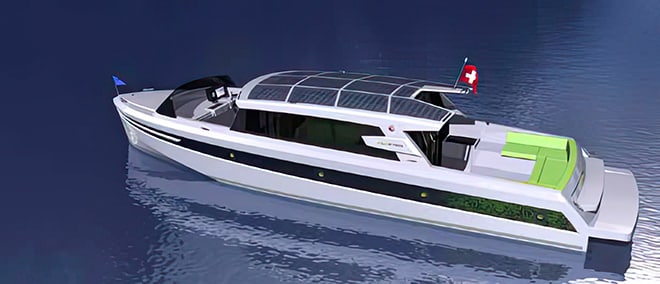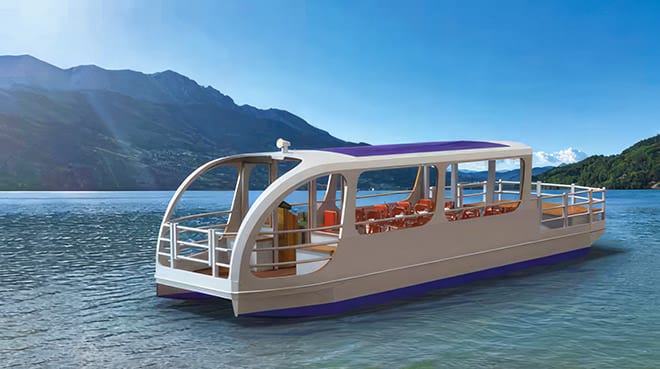 While Dusseldorf is all about the new, there is still a space for beards and nostalgia in one of the far-flung exhibition halls, but even there, the restored motorboats were now electrically powered.
Exquisite beautiful vintage with a modern twist
Talking about electric boating in Italy, Venice has a huge problem with erosion, and it is easy to see why when you speed between the airport and the Grand Canal on one of the rather inefficient but very beautiful traditional motorboats. Fortunately more and more electric powered vessels are being introduced on the canals.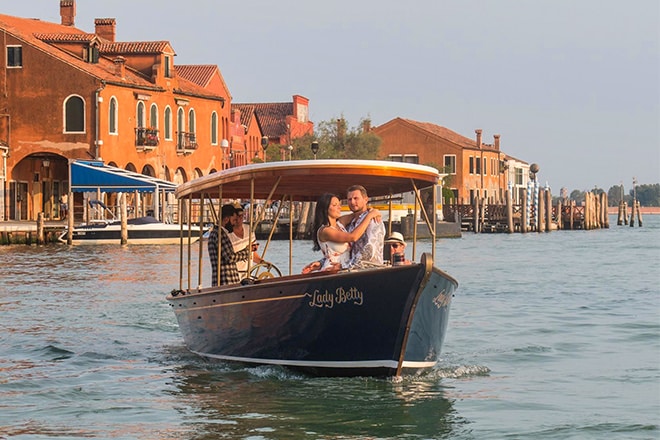 Indeed I mentioned a few years ago Classic Boats Venice buying "Lady Betty" from us for their new all-electric charter and dayboat hire operation in Venice.
Over the years, they've gone from strength to strength and have become very successful; they are now looking to replace "Lady Betty" with a larger vessel, so she is up for sale.
Please don't hesitate to contact us for more information if you are interested in finding out more about this exquisite vintage boat.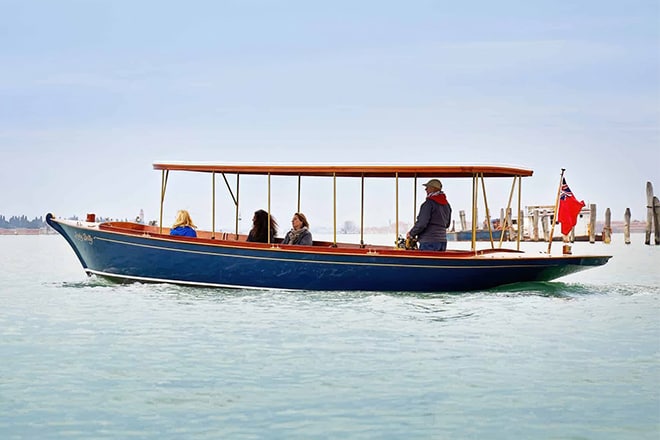 Like cats, boats can have nine lives. "Lady Betty" began as an Admiralty pinnace with a steam engine and was exported to the Netherlands, returned to the UK electrified and was then exported to Italy. Where to next?
My BoatLife layover
Last weekend I had a viewing scheduled for Saturday morning in Amsterdam on the 1928 German-built "Albatros". I decided to travel there via Birmingham in order to visit BoatLife, where E-Boatique had a stand in 2022. Unfortunately, last year I was in bed at the time with covid, the wind blew very hard, and the trains were cancelled, resulting in a very unexciting show.
We decided not to exhibit this year and instead to visit and support those who did. Arriving by train, I walked the long mile to halls 17, 18 and 19, where there was an interesting selection of small boats and a few chandlers but seemingly very few visitors, although I have no doubt that things brightened up at the weekend.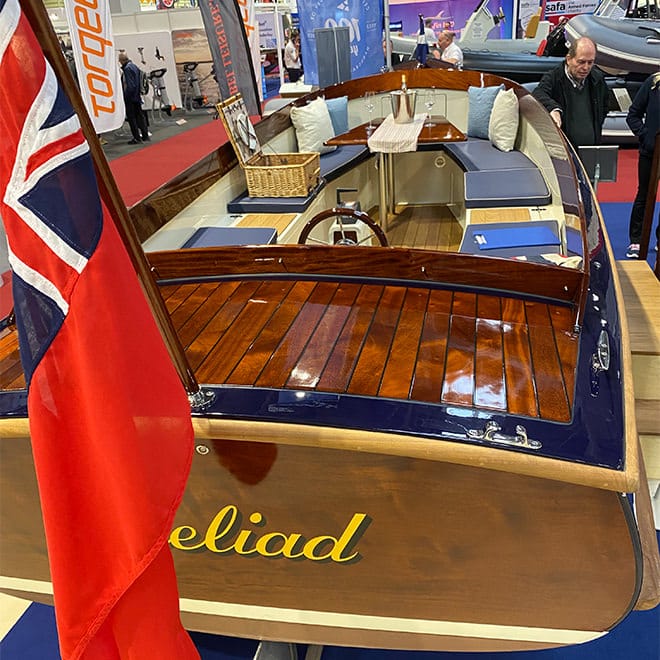 My interest was sparked by Landamores' very attractive Mayfly 21 models, with the varnished mahogany version right alongside the low-maintenance imitation teak version. Clearly, both models fall into the category of contemporary classics.
For Pure Boating we have ordered the low-maintenance version for our Goring Gap based fleet.
Our soon-to-arrive new boat, "Ellie", is already booking for skippered charter on the Pure Boating website, and I think it will be a very popular option for groups of up to 12 people throughout the 2023 season.
If you are interested in owning either the glossy varnished mahogany version or a low-maintenance new build, please call the office and I will send you pricing, as we are proud to be representing this centennial Norfolk yard here on the Thames.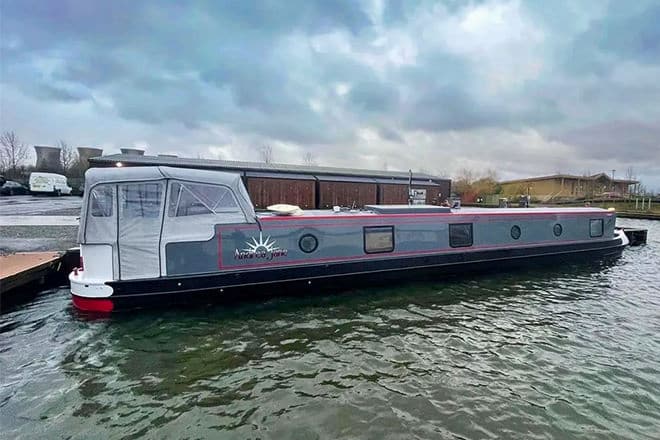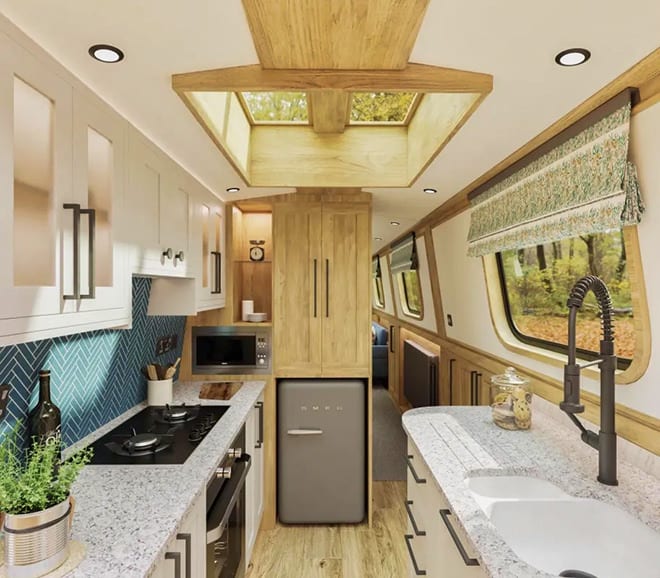 As I was leaving the show and heading back to the airport, I came across a rather attractive electric narrowboat built by the smiling Oakums team, whose yard is located somewhere near Derby.
I have never considered owning a narrowboat, but knowing that one could have an electric inboard and a cosy pied-a-terre on the Macclesfield canal adjacent to my daughter's new family home, I am reconsidering.
I have however just bought a houseboat with the first paying guests arriving in just over a month's time... so, hmmm... maybe it is time for a new project, or maybe not... 😉 Watch this space.  
Vintage boats on the Amsterdam canals
Brochures in hand, I boarded a late and rather crowded flight to Amsterdam for a brief visit, just long enough to be seduced by the charms of "Albatros" in the company of my French customer. She is based in Brittany and is looking for a suitable boat to start a dining club afloat in La Trinité-sur-Mer.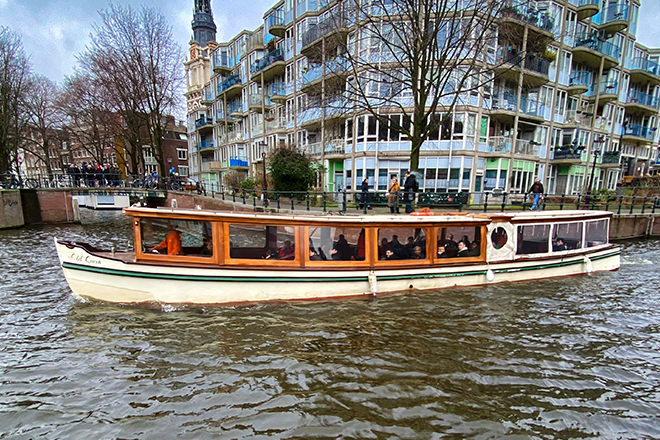 We had a fantastic morning cruising through central Amsterdam like true locals waving at the passing tourist vessels. Interestingly more and more of these appear to be vintage boats.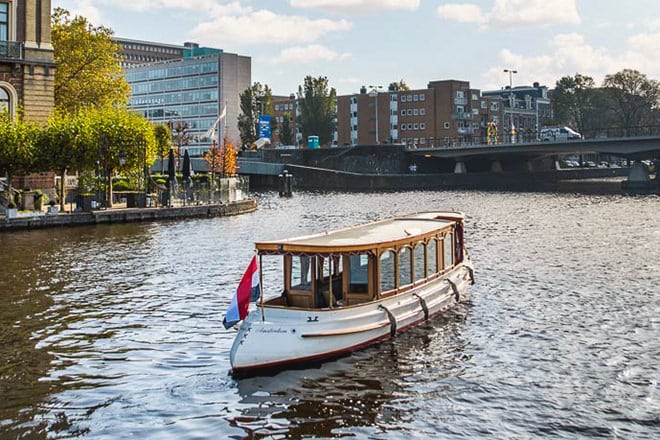 Some hotels have their own old timer, but wherever you decide to stay you can book a dinner cruise with a company called Classic Boat Tours. They offer three lovely traditional wooden boats, all of which are well over a hundred years old and electric.
The yard gets ready for an early season relaunch
While I am enjoying multilingual globe-trotting as part of the essential sales activity, the rest of the HSC team is busy beavering away at the yard to get everything ready for an early season relaunch.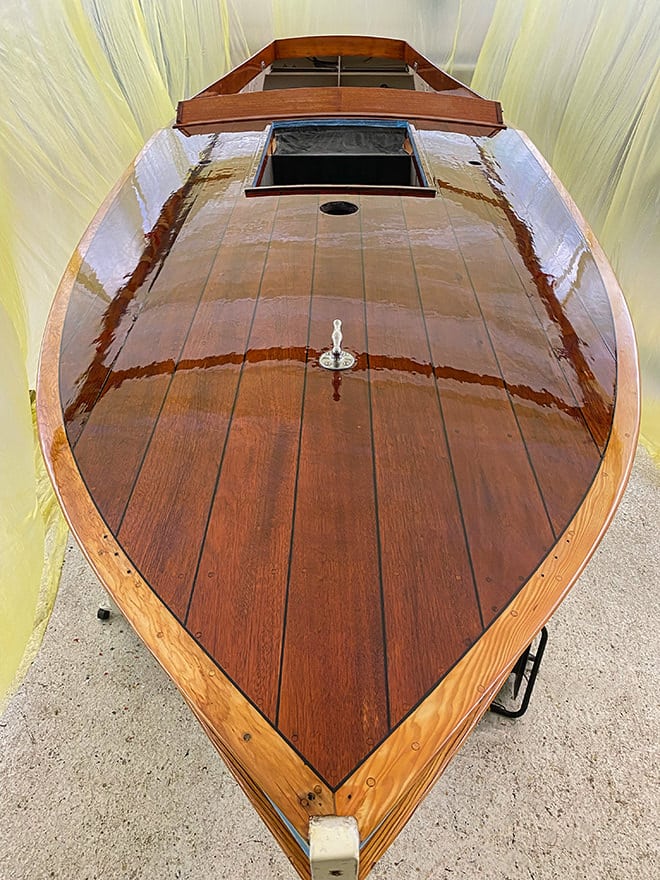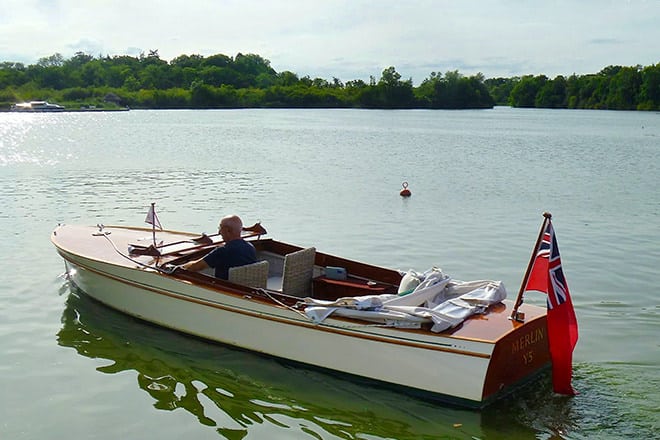 "Merlin" is now out of the workshop and looking for a new owner, and "Mouse", seen here with Alex in the varnish room, will be back in Henley on its mooring for Easter.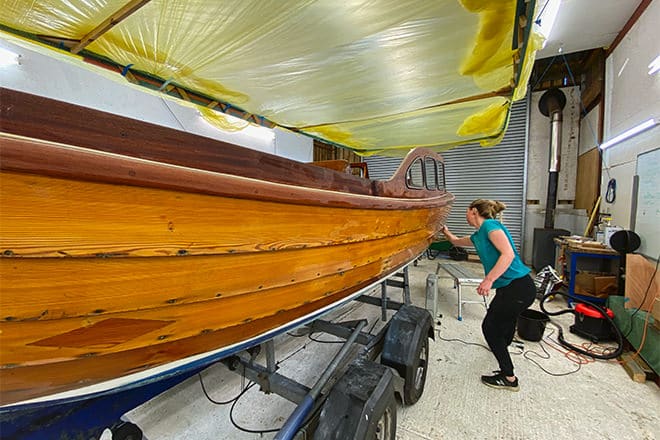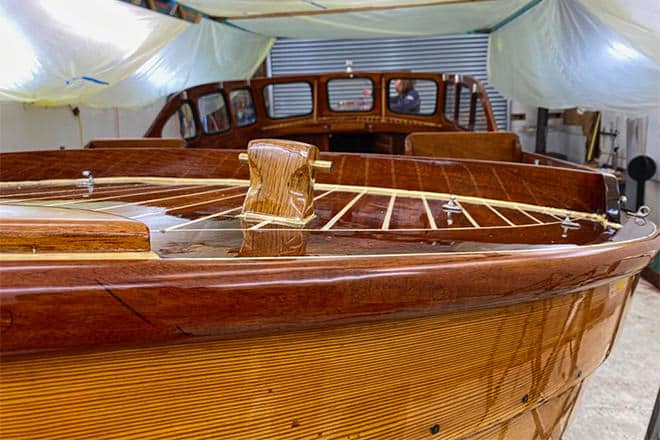 Riverside plot with moorings for sale!
We have just heard about an amazing opportunity to purchase eight moorings and a boat house which potentially could be developed into a full-time dwelling.
The old boathouse plot down Sheepwash Lane in Whitchurch is on an exceptionally beautiful part of the river Thames, right next door to the Hardwick Estate, and is being sold through Strutt & Parker in Pangbourne, where you should speak to Tom Waltham.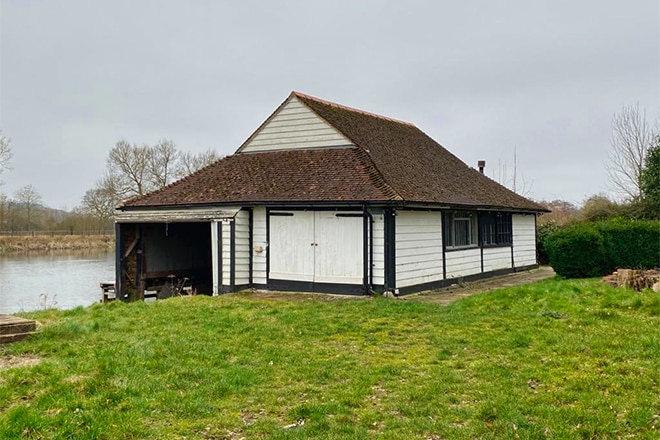 An entire classic boat collection up for auction
While idly flicking through Classic Boat Magazine on the train back from Amsterdam I spotted news of a forthcoming auction in Paris of a collection of historical motorboats belonging to a Belgian enthusiast called Jean Van Praet. His entire collection, which includes at least one Chris Craft, a Hacker and a small Riva, will be auctioned by Osenat on February 28th.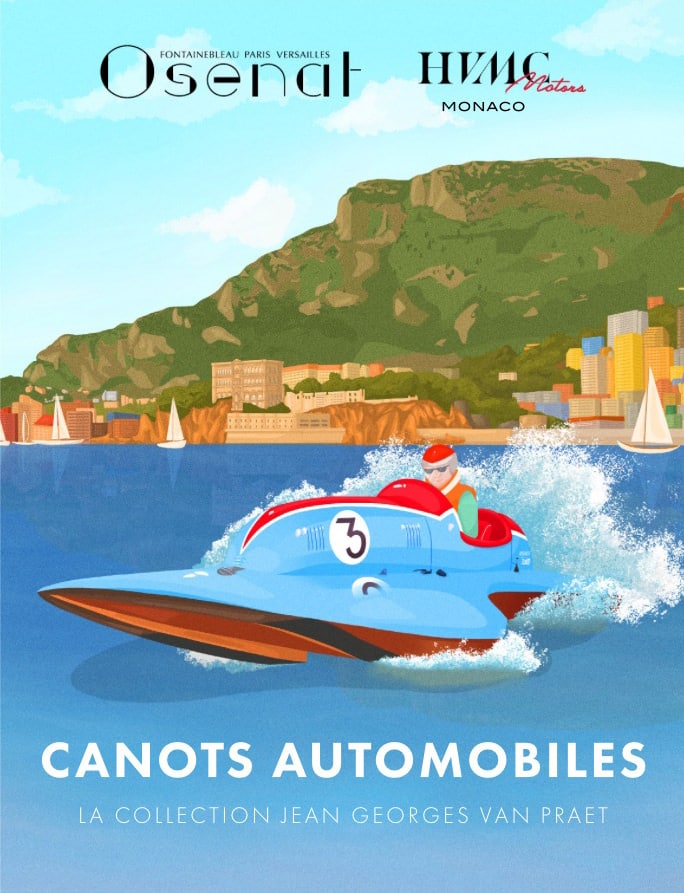 One of the lots is an old Borwick's Hydroplane. As regular readers know, I am very fond of the Borwick heritage, and we even have a 50s Borwick's saloon launch for sale on brokerage at the moment, named "Lisbeth".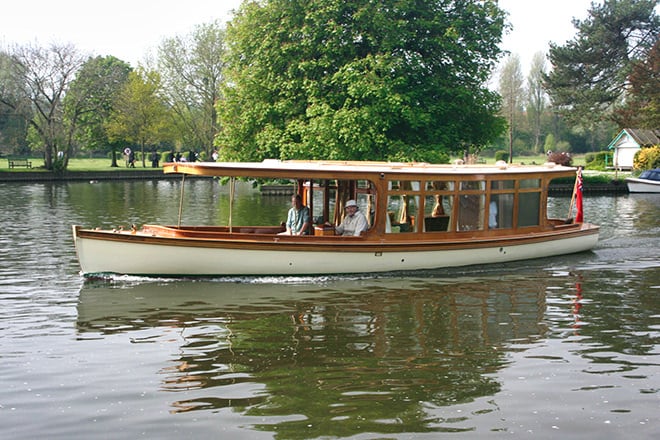 If you fancy something smaller and faster, you might like to bid for this historic hydroplane - lot number 22 - with a price guide of €25,000 - €30,000.
Somehow I doubt it will achieve anywhere near that price as hydroplanes are notoriously difficult to sell.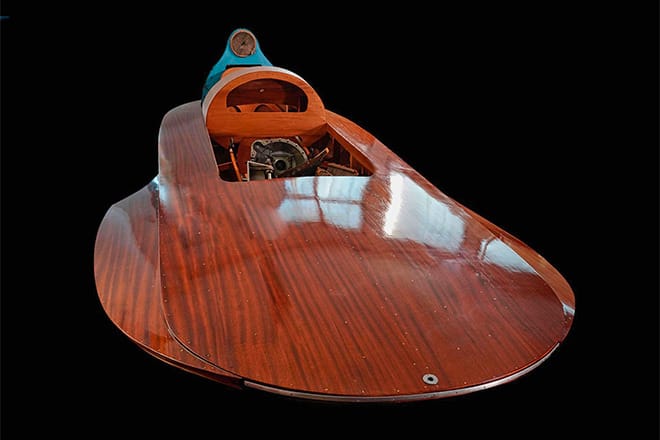 I think my favourite is the fully restored 1960 Liuzzi motorboat with twin cockpits, a bustle stern and a V6 engine (lot number 34) with a price guide between €40,000 - €50,000.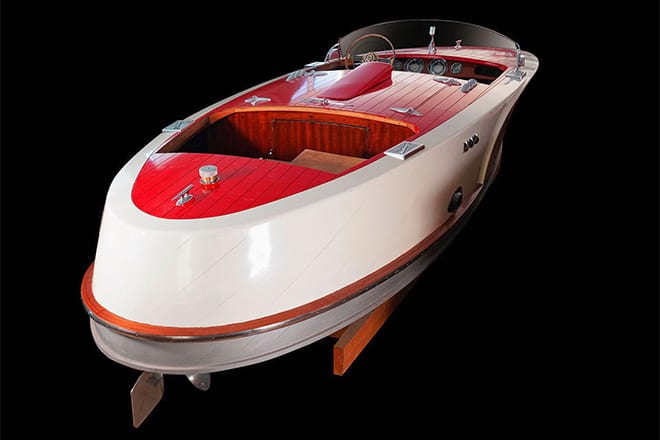 I have a significant birthday this month, which I will be celebrating in the Lake District with friends. I am not planning on gifting myself another boat as a birthday present; then again, you never know …