Regular readers will know how fond I am of North West England as a card carrying Mancunian, and therefore always happy to jump on the train heading north whenever the occasion arises.
It was love at first sight
While in the Lake District this time with the typical mix of snow and sun, I was delighted to be able to introduce a customer to her new build Windermere 25.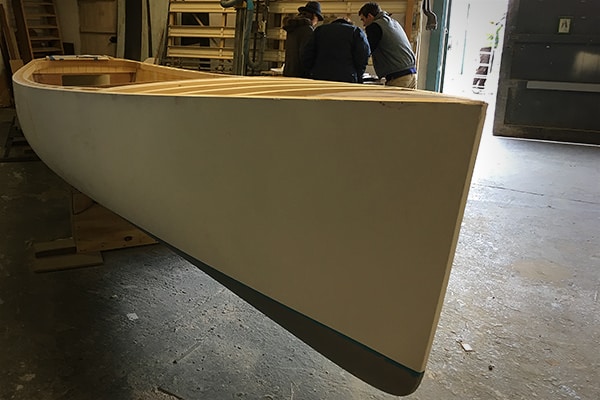 This is a variant of the 27ft version, admired by many of you at the London Boat show. We all shared the excitement of the project. The boat builder Hamish Patterson had prepared the workshop in advance of our arrival.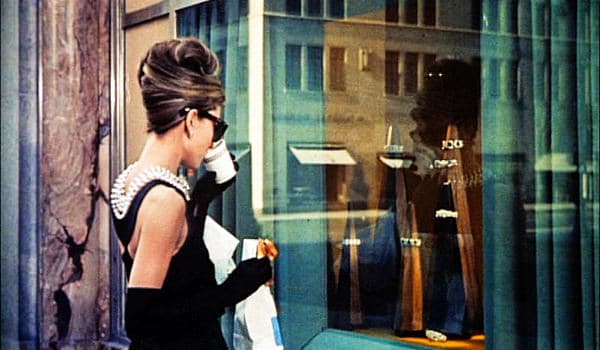 It was a breakfast at Tiffany's moment.
There was a table laid with shiny stainless and chrome fittings as well as samples of highly varnished wood.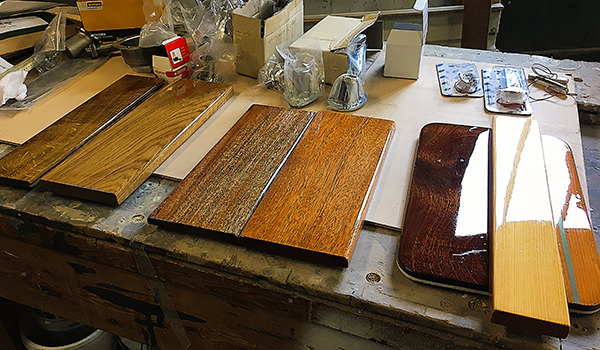 One of these came from some centenarian oak planks, which had been milled for a coffin maker. Few boat builders have access to English oak of this age, some of which will feature on the decks. 
The boat is to be named "Blue Duck", so fittingly we went from Hawkshead to the Drunken Duck Inn & Restaurant for lunch, admiring the view of Lake Windermere on the way up.
Treasure?
While up in Cumbria I was invited to view a Chris Craft Cobra which was left to the current owners in a cherished relative's will.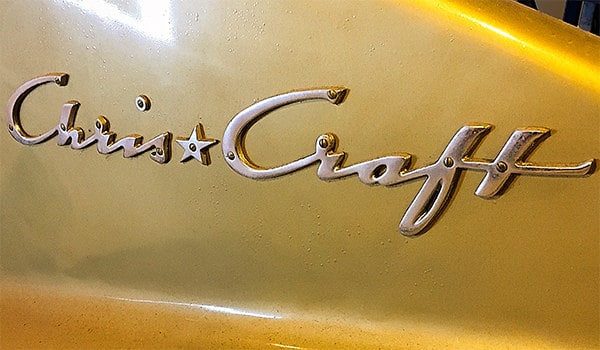 When people think they have inherited something rare and of great worth, I often find myself the bearer of bad news. I don't like having to disappoint as is often the case. However I do like seeing all kinds of boats, after all it adds to my bank of knowledge and often such a viewing is a learning experience for both parties.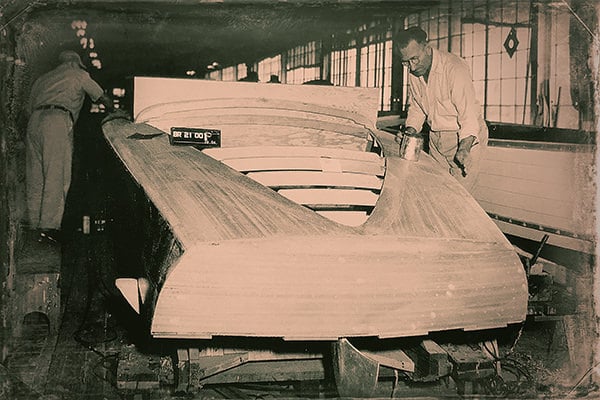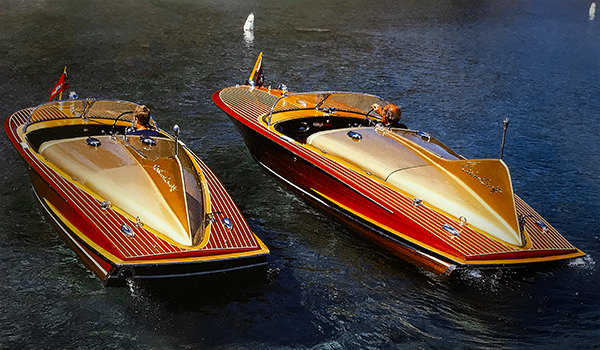 The 1955 Cobra was constructed in two lengths, the 18ft and the 21ft and was the first Chris Craft model to highlight fiberglass, albeit only above the waterline. Perhaps it was ahead of its time in terms of its styling, as only 106 were built in total, and they removed this model from their inventory after 1955 as it wasn't selling well. 
I think it is a fabulous looking boat with the sloping stern somewhat reminiscent of our very own Thames slipper stern launch. Maybe it was the lack of cockpit space which put off potential owners. 
After all compare this with the earlier Chris Craft utilities of the 30's like "Sans Peur" which is on brokerage through HSC at the moment (and comes complete with trailer).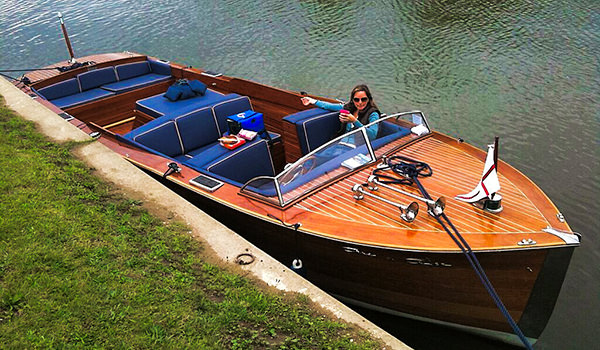 In order to make this boat suitable for a low speed environment we fashioned a new rudder and changed the propeller to enable use of the boat on the Thames, however she would be equally at home on a lake or an estuary. All you have to do is remove the rudder extension and revert to the original prop size. 
"Sans Peur" seats 10 people in great comfort and has a level of sociability which boat owners have always appreciated. 
The Cobra probably fell in between two stools really, in that it was neither an out and out racer nor a family craft
A Chris Craft Cobra in mint condition can be worth almost 6-figures. Of course the question for any owner is: Can I afford to implement the restoration work that would enable me to achieve top money for my "barn find"? 
Incidentally if anyone reading this is interested in potentially buying the Cobra I viewed, please do get in touch and we can have a chat about value.
Brand NEW for YOU!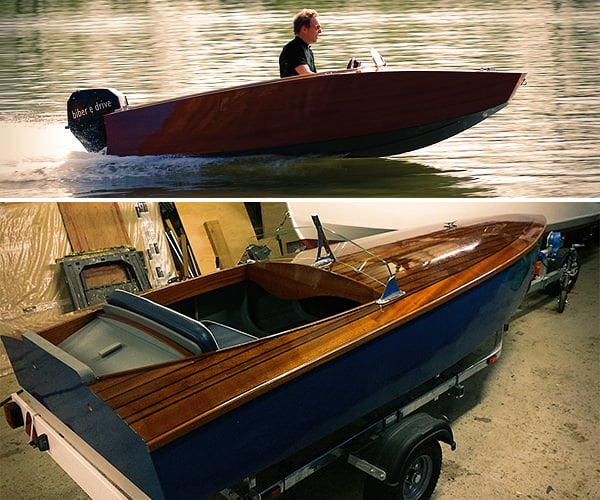 If you prefer new builds we have a couple of racy little numbers on our books at the moment, including "Black Arrow" and the 14ft "Pebbles", they both come on trailers and the former is brand new. Both could be a lot of fun for a new owner this summer.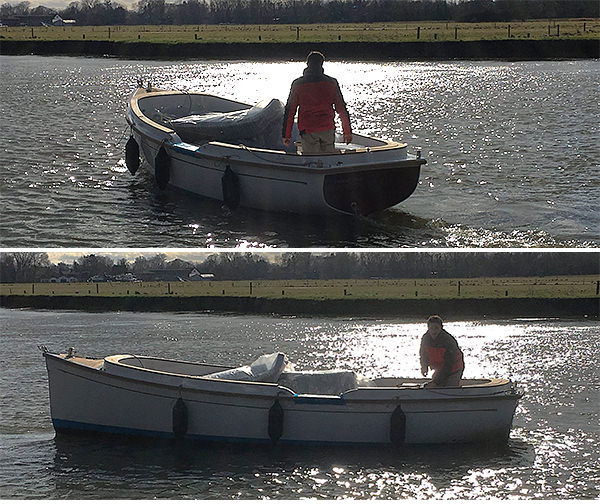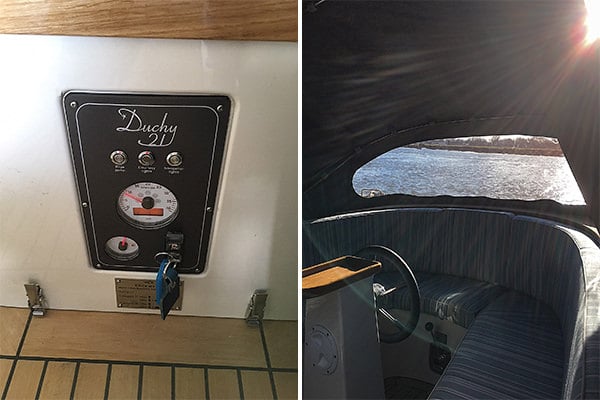 We also delivered our first Duchycalled "Luna di Miele" which was a surprise 50th birthday present for a gentleman from Shiplake (lucky guy). His wife and I had a lot of fun working on the specification, so it was a relief to know that our hours of deliberation over the finer details paid off in the end.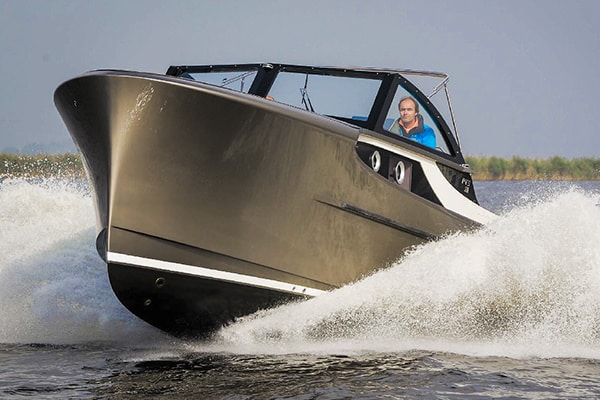 We have had a great deal of interest in the PTS 31. You may remember that it was inspired by the Swedish interwar Petterson designs. It is quite a stretch design wise from Statement Marine's original PTS 26 (one of which we have in build for a Thames customer at the moment), but according to the latest boat report in Waterkampioen magazine, the Dutch market still sees it as a contemporary classic.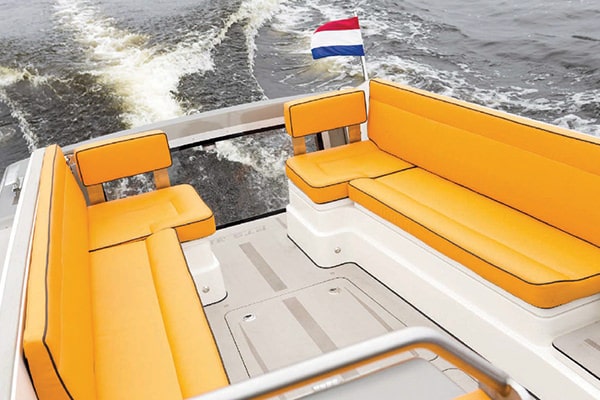 Luckily we have Barbara in our midst, although now a Henley resident and a valued member of our HSC team, she is Dutch and was born on a river boat in Holland. For any other fluent Dutch readers the article attached will make an interesting read; others (including me) can simply enjoy the photos. 
This boat is available to purchase through Henley Sales and Charter, so please get in touch if you would like to jump on a plane with me for a day in the land of tulips, canals and beautiful boats.
Exciting new arrival at E-Boatique!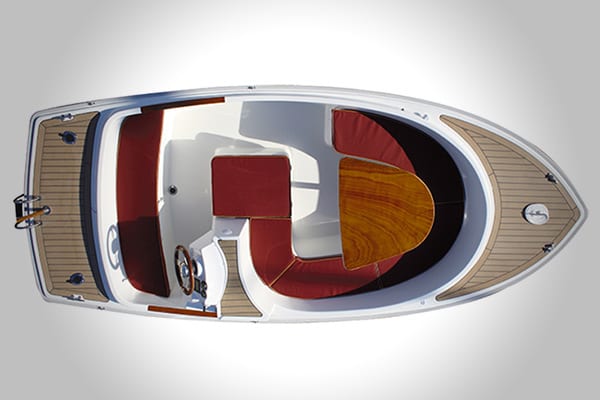 We are eagerly awaiting the delivery of a Scoop Plus from Ruban Bleu, which Stuart is going to fetch at the same time as he brings back the cute little Ace for Pure Boating. The Scoop Plus is a boat that we have had quite a lot of influence over with the manufacturer, as we felt that the basic Scoop might not be so appealing to private owners. 
In fact the basic Scoop has appealed to owners and we hope that the Scoop Plus, which will be featured in our next newsletter and on the E-Boatique website as soon as it arrives, will be an even bigger hit.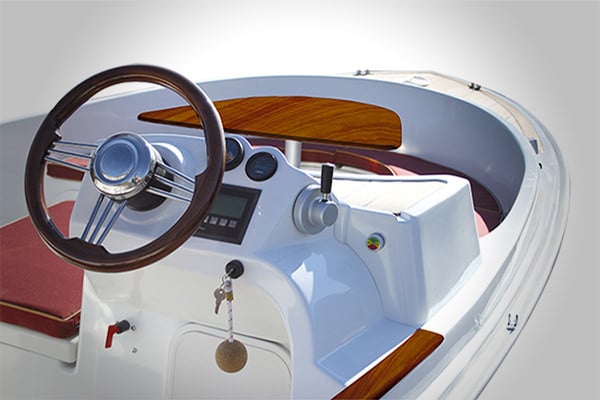 This model has a rigid canopy, another improvement suggested by us following feedback from customers. 
Do give us a ring if you'd like to see the Scoop Plus in mid April, when we should also have two brand spanking new Fantail 217's from the Montreal based manufacturers CEBC. 
You will also be able to admire our range of new electric boats at the Beale Park Boat Show as well as at the Horning Show this year.
Slipper launches still "HOT"
Following on from the sale of two slipper launches so far this season, one electric and one completely traditional, it would seem that the popularity of this design persists.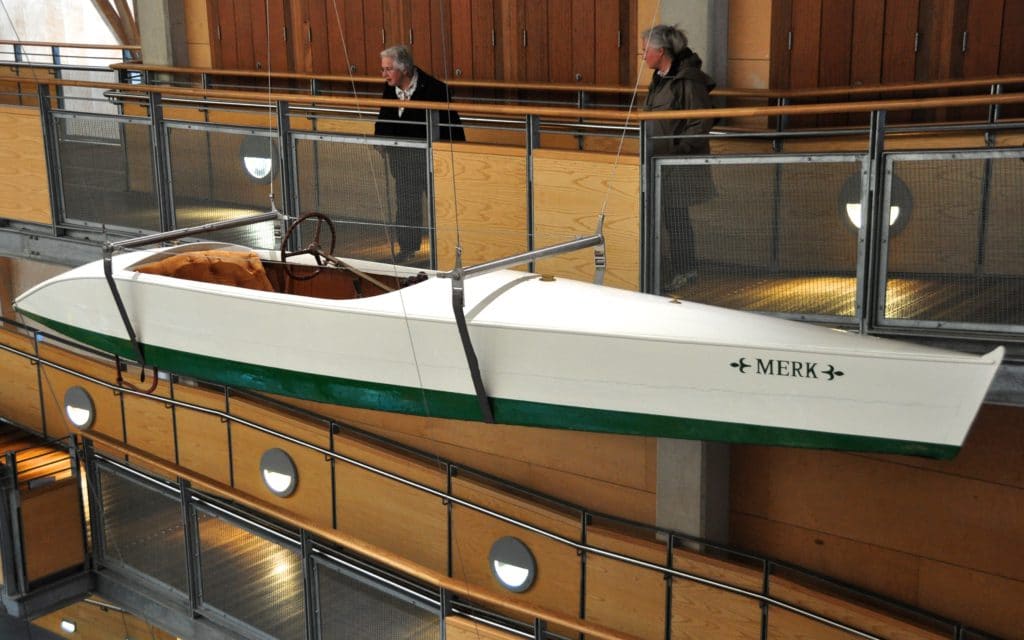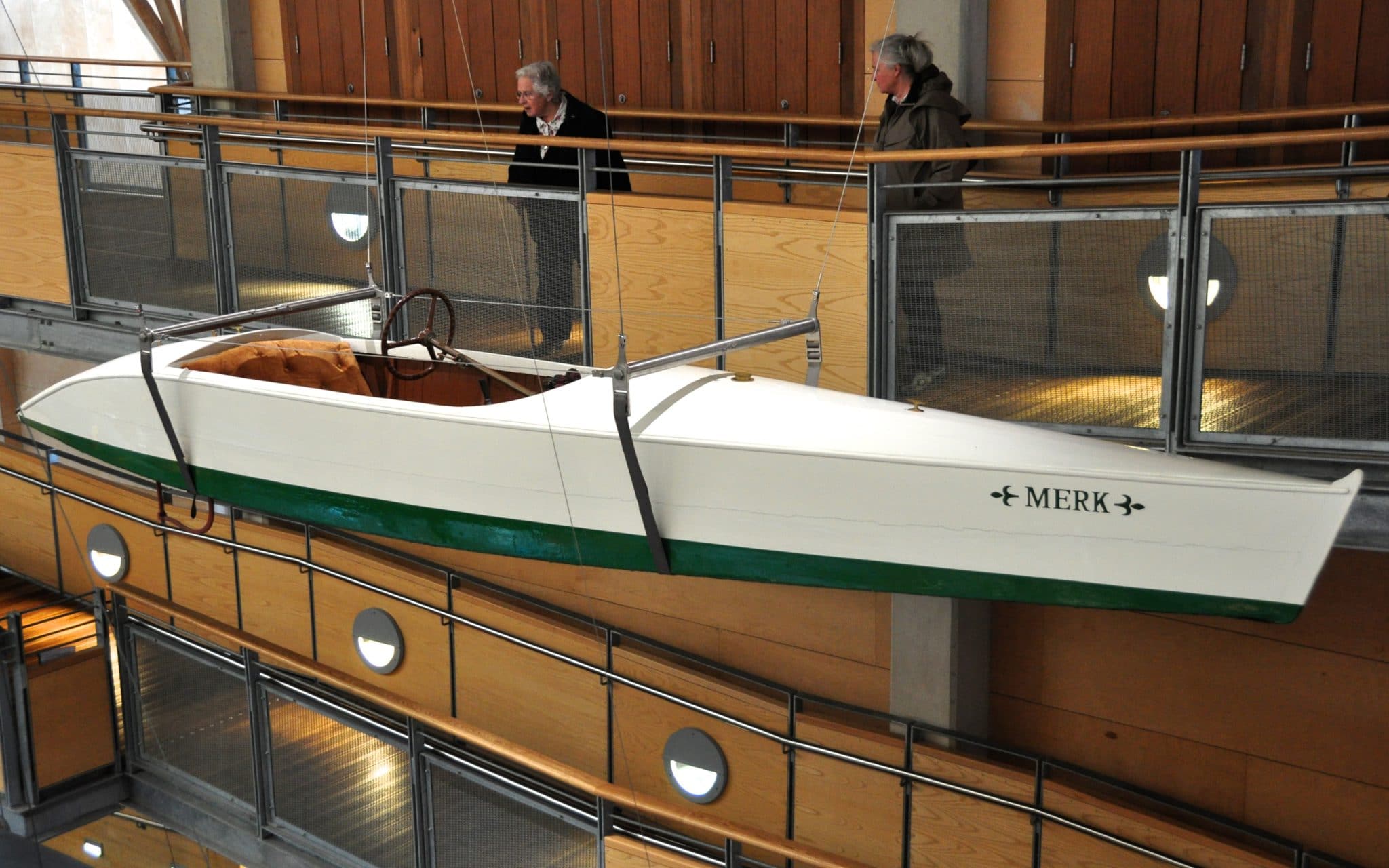 Slipper stern launches are truly the E-types of the river with their distinctive styling. The first example of the sloping stern, designed to cut wash, was Merk, built in 1912 at Andrews boatyard on the Thames. They were river staples for private ownership as well as hire, right through to the 1960's. 
In the early 1930's boat building for leisure started to take off again and we see a number of yards, such as Brooke Marine, building this very attractive sloping stern launch. It would seem that more than a hundred years on from Merk, customers are still in love with this elegant design.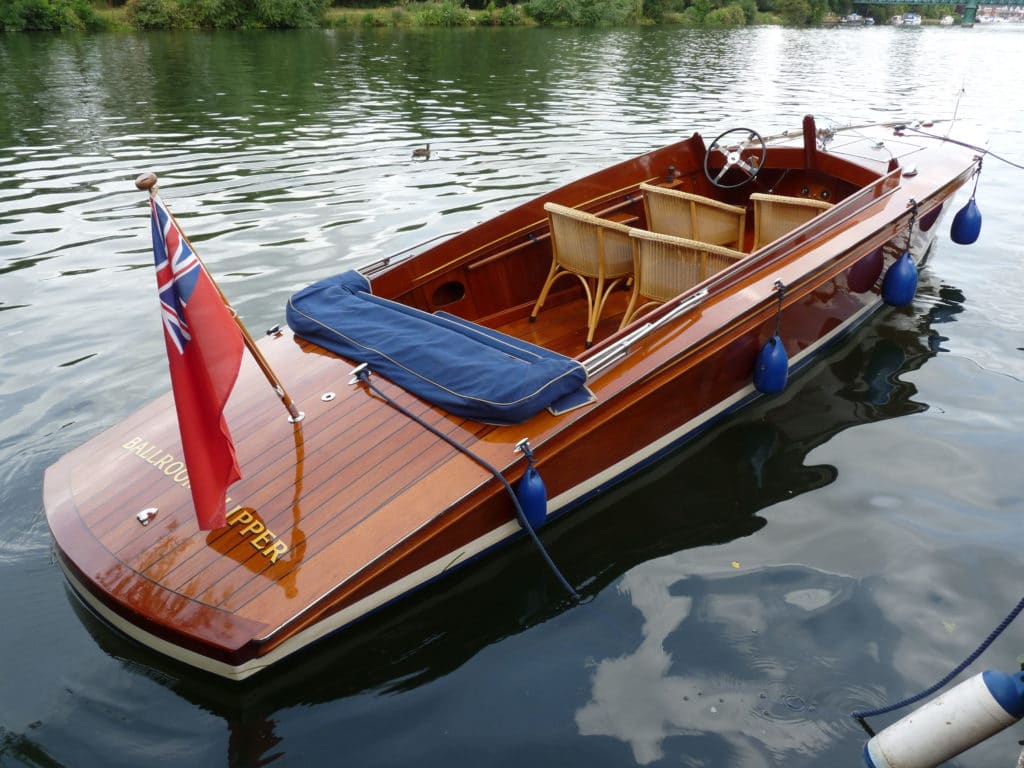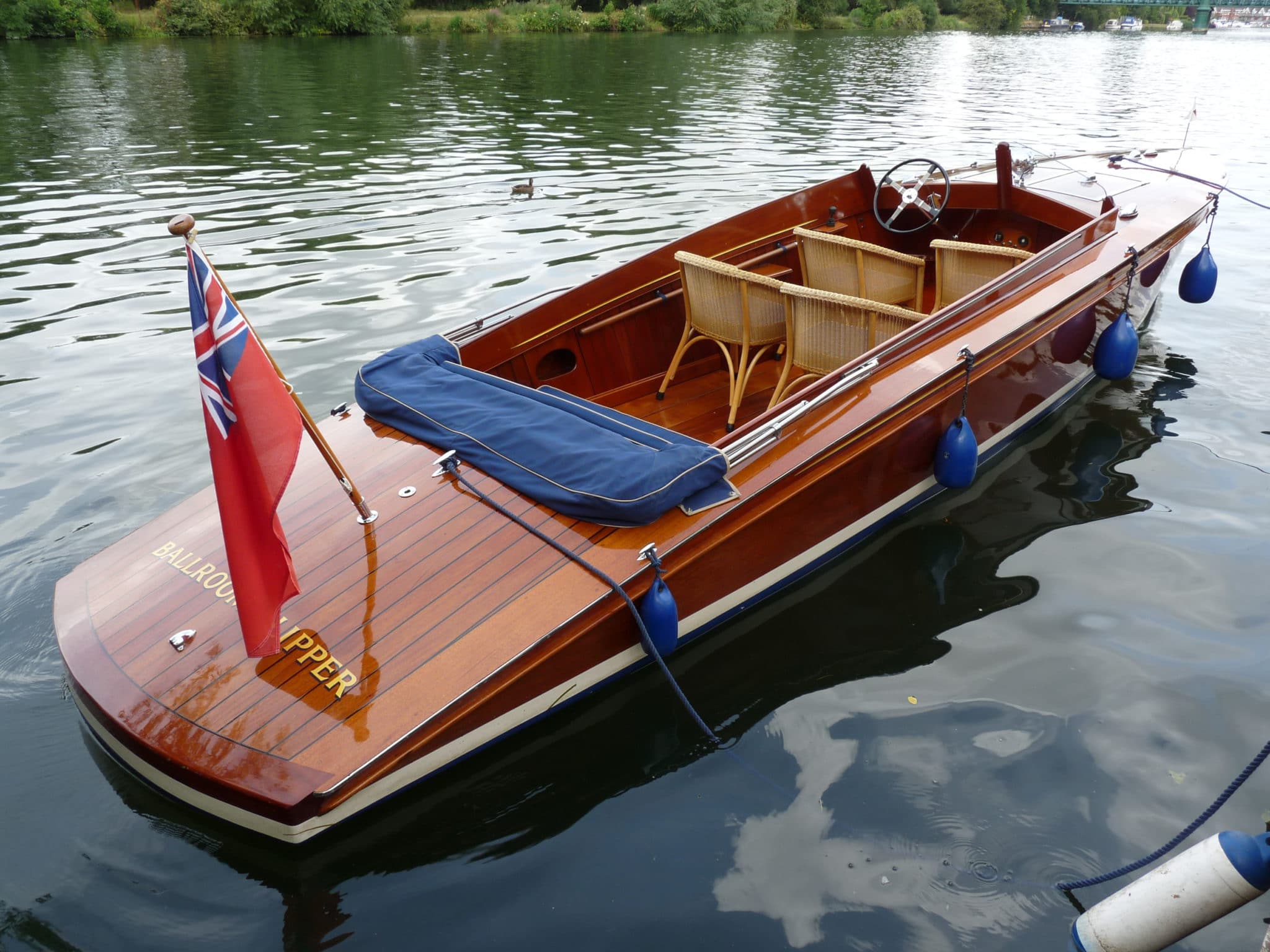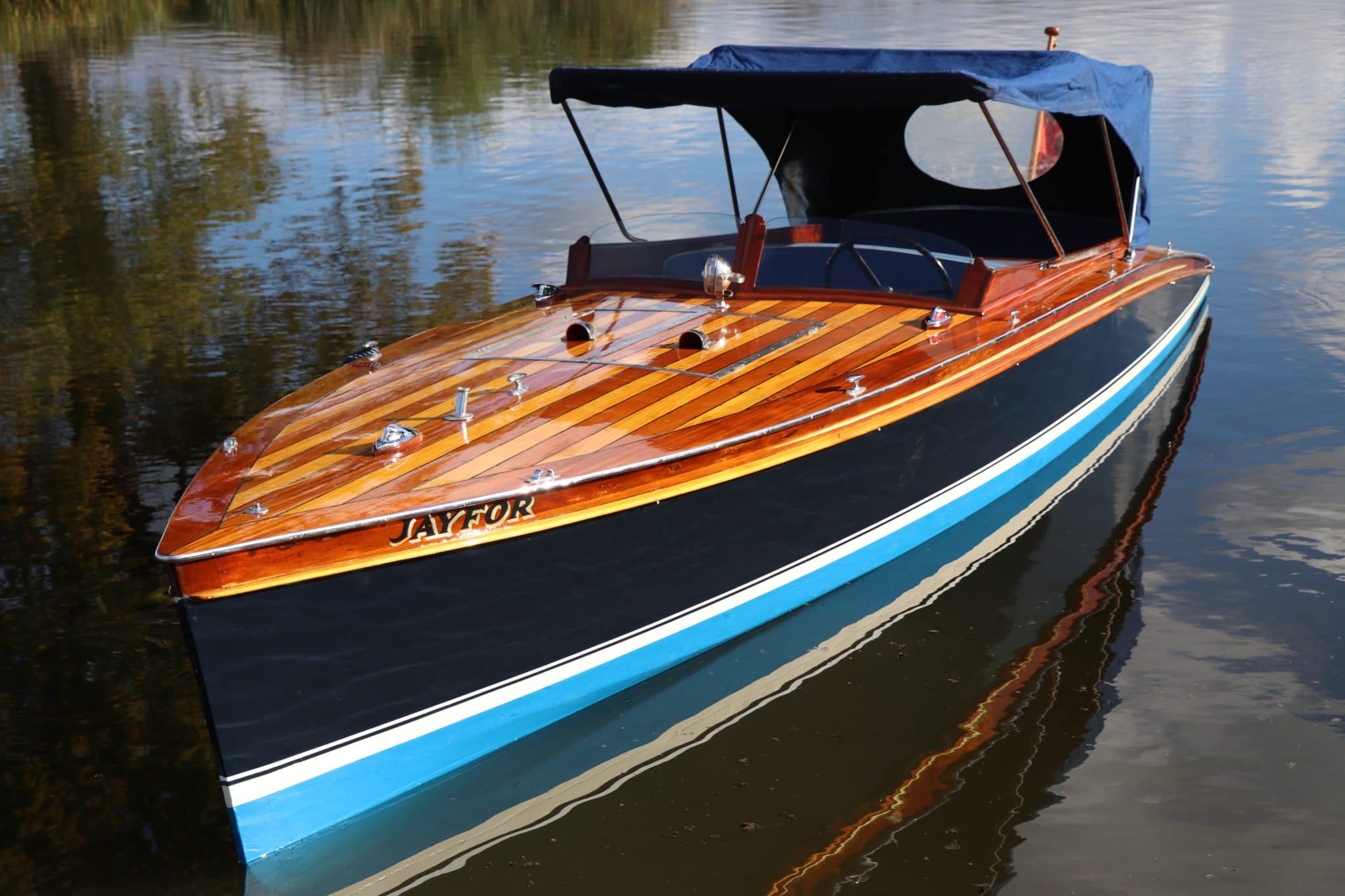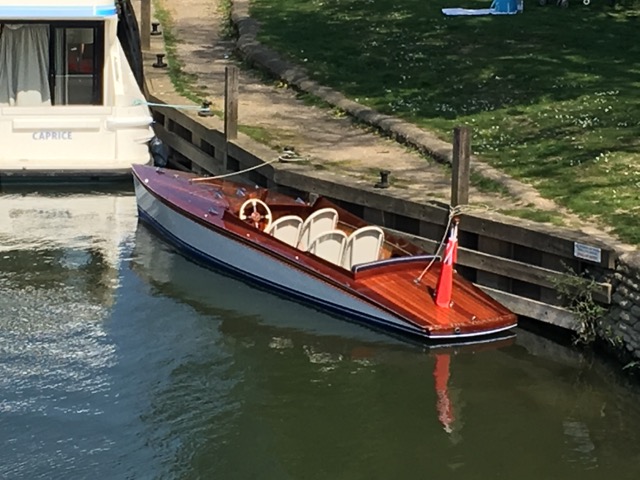 Currently we have an enticing selection of slipper launches for sale including "Hennerton Queen", "Blighty", "Jayfor", "The Viceroy", "Lady Jane VII" and "Ballroom Slipper".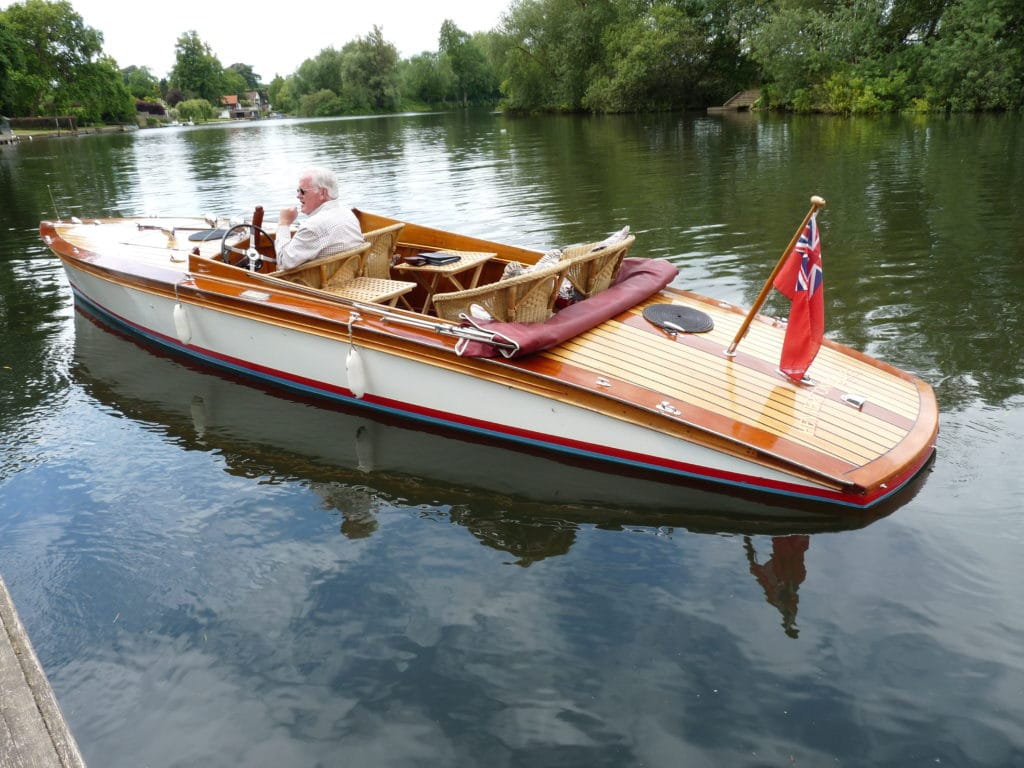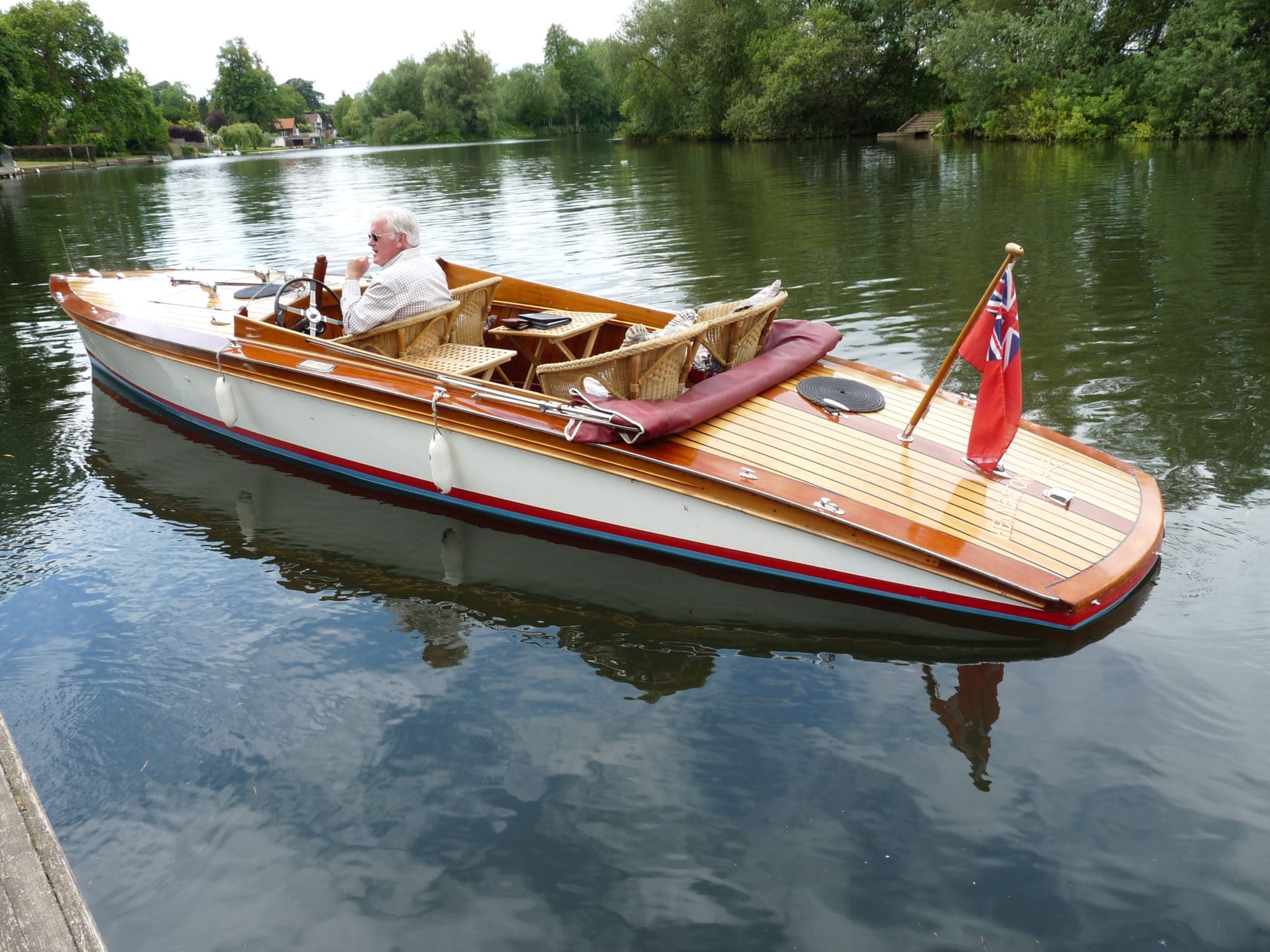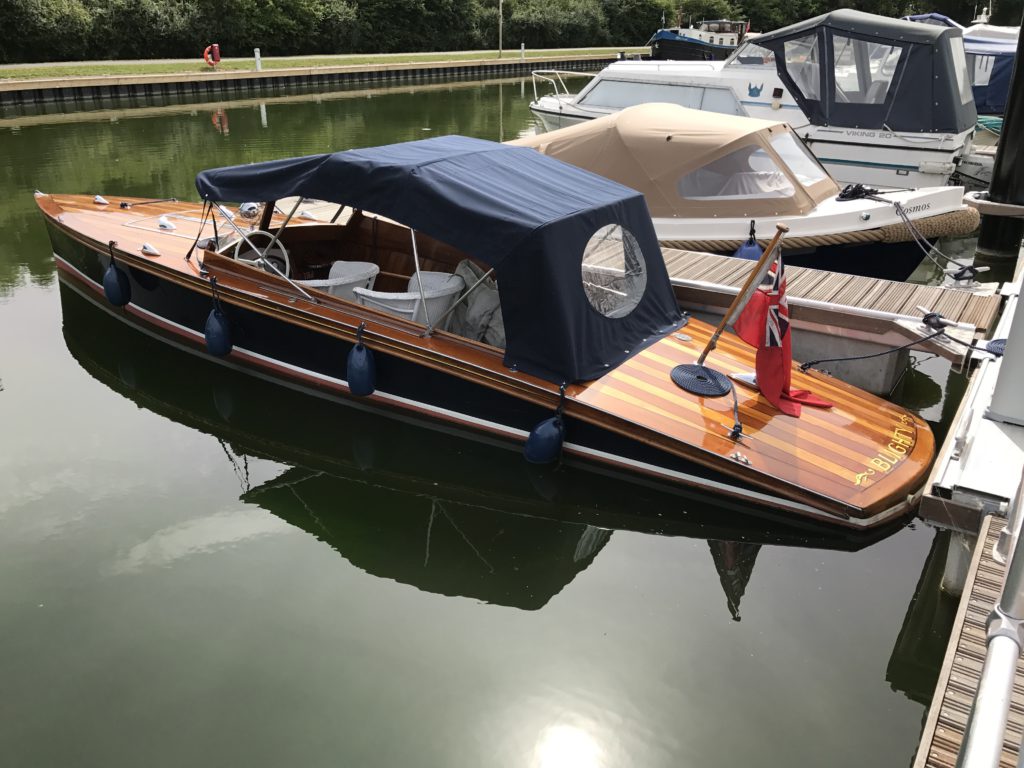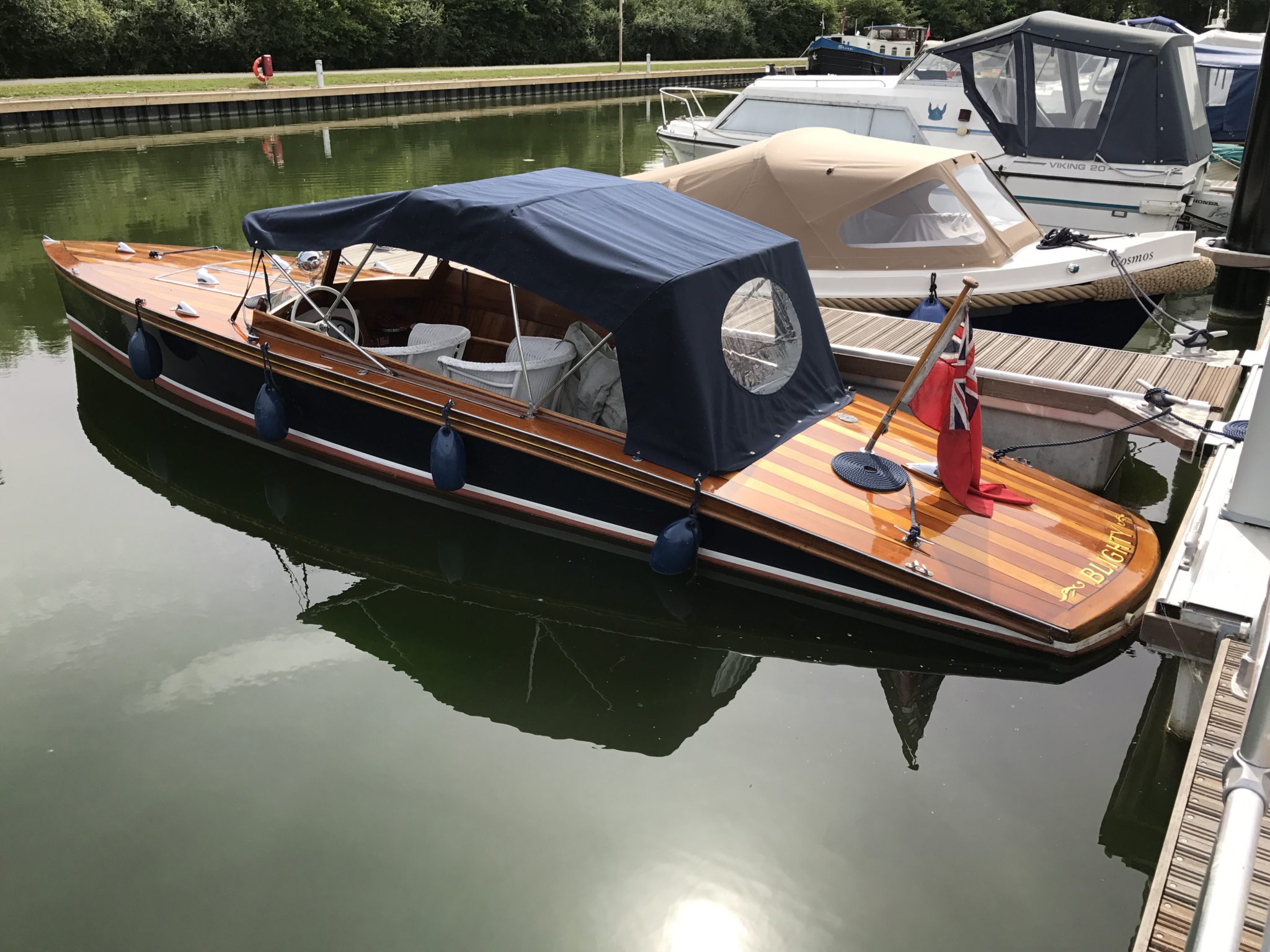 Meakes of Marlow built some absolutely beautiful slipper launches up to 33ft including Belmont (at Cliveden House) and a boat that I was lucky to see last week, which has been in the same ownership from new. It was a gift to its current owner on her 21st birthday circa. 1950.
Unfortunately Meakes' archives were destroyed in a fire, so we don't actually know if they described their sloping stern launch as "a Greyhound". 
We do know for sure though that this is the name Andrews used, as we have an excerpt of the 1952 Earls Courts Motor and Boat Show describing the 1952 Blue Moon:
"GREYHOUND, Sloping Stern, Open Launch of the following dimensions: L.O.A. 25ft, beam 5ft 6in, height overal 4ft 6in, draft 1ft 9in. It is of hard chine construction, planked throughout in seasoned mahogany, on either oak or mahogany frames. The decks are laid in 2¾ in planks, in either obechi or mahogany. A top speed of 14 m.p.h. is obtainable by use of the C4 Ford 10 h.p. Watermota. Fittings include hood; navigation lights; all deck fittings; mooring lines; Dunlopillo upholstery; paddle; boathooks; lino floor covering; and waterproof boat cover. Price as shown £771 5s 0d."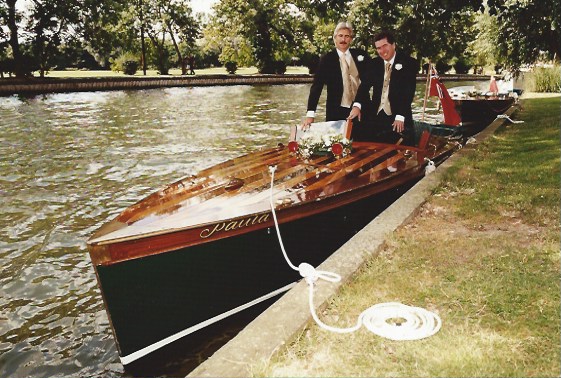 The slipper launch champion in the 21st century is still the Freebody yard. We sold a Freebody 25ft slipper to a wooden boat enthusiast in California recently. It appeared to be in need of some fairly drastic restoration, which its new owner is happy to undertake. 
If you would like to purchase a project, please give us a call about "Paula". An Andrews 25 that could be yours for £7500 (+ several litres of varnish and a few planks). 
It is gratifying to see that there are still some customers who are prepared to keep our boating heritage alive. I am increasingly getting calls from people who are telling me that they have had GRP or steel hulled boats but that now that they have a little money and time on their hands, they want to buy "the real thing". 
There is no doubt that some people still experience passion for beautiful tactile examples of authentic craftsmanship. 
We hope that with the three branches to our thriving little business we are able to satisfy the needs of all of you, whether you prefer low maintenance day boating or a more intense and classic experience with a historic wooden vessel. 
What's in store at Boatique?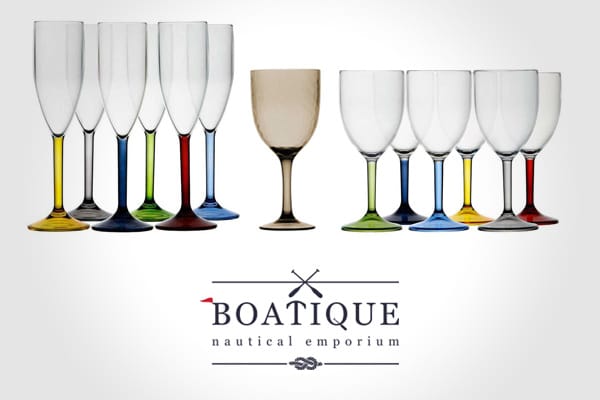 Jules at Boatique has brought in some fabulous new Marine Business items for the spring/summer season. We love the new smoked coloured "glass" ware. Give your galley an update with a fresh look. 
If you are adding to your exisiting stock, there are still the old favourites with the different coloured stems as well as the clear plastic glasses that look just like real glass. 
Jules also has a shop full of stripes and some Quba jackets in pastel colours for your favourite crew members.