Before the month is out I hope it is not too late to wish all our readers a happy and healthy New Year. We were away from the middle of December with family in deepest rural France. Luckily, we had plenty of sunshine and good food as you would expect.
The start of our houseboat journey
However, on our return to winter and the UK, I realised that I had been deprived of cosy evenings watching familiar old films. I came upon one which has a particular resonance for this coming year. It starred Cary Grant and Sophia Loren and was released in 1958. Without wanting to give away the storyline with its inevitable ending, for me the star of this rather dated but charming rom-com was a dilapidated houseboat.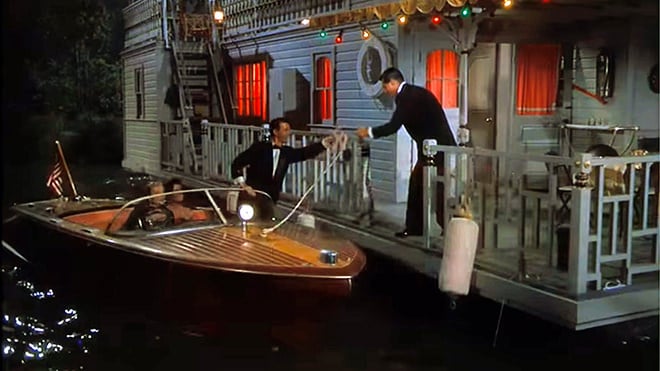 As we file our taxes for the previous year it is time to evaluate potential business opportunities for the coming year. 2022 will see us celebrate 30 years of HSC, which is quite a milestone. I also celebrate my 65th birthday but am far from retiring (or shy, for that matter). 
First up for consideration is The Henley Houseboat. This project has passed the scrutiny of the spreadsheet and is in build as we write. The first of these will be available for short term rental on the Henley reach this summer. It will come complete with an electric dinghy for trips into town. Henley-on-Thames has a remarkable history associated with houseboats, more of which in the coming months.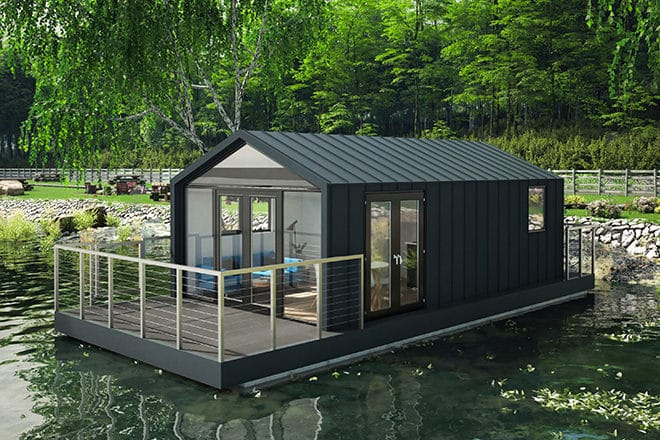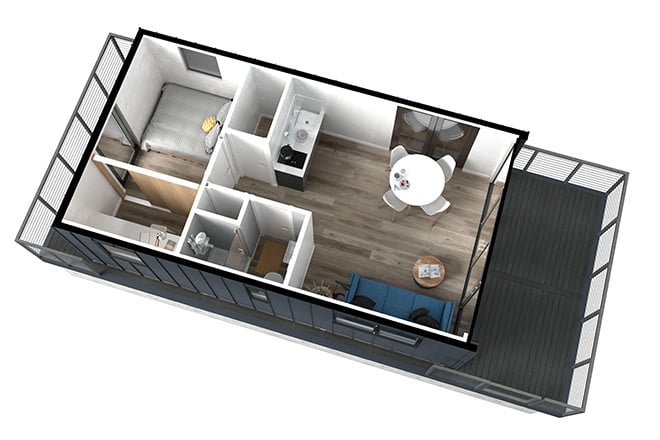 Obviously there must be parties, and the houseboat seems the perfect location. Let's hope that we can celebrate in larger groups later in the year without the mandatory face coverings, which have been misting up my glasses for long enough. 
I contemplated writing a book but, for now, have decided to save this lengthy project for my eventual retirement.
Britain's coast like you have never seen it before!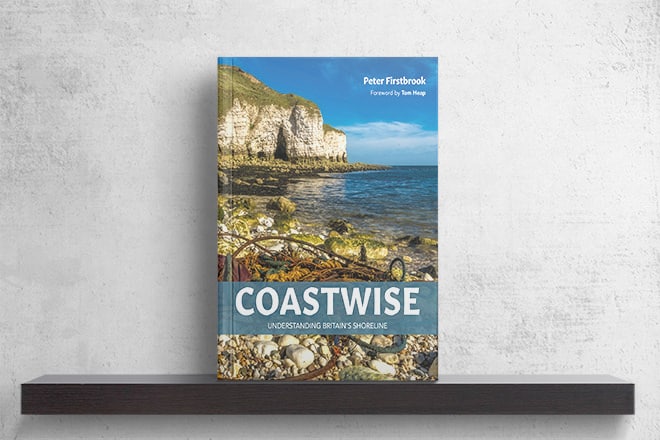 Reading is one of my very favourite pastimes, which brings me on to a fascinating book I received for Christmas. It happens to be written by Peter Firstbrook, a customer of ours who settled a couple of years ago in Dorchester-on-Thames. Peter studied oceanography and geography at university before becoming a filmmaker and a writer.
His book is entitled 'Coastwise – understanding Britain's shoreline' and covers an encyclopaedic exploration of so many aspects of coastal life, from architecture to weather patterns via birdlife, crustaceans, and so much more.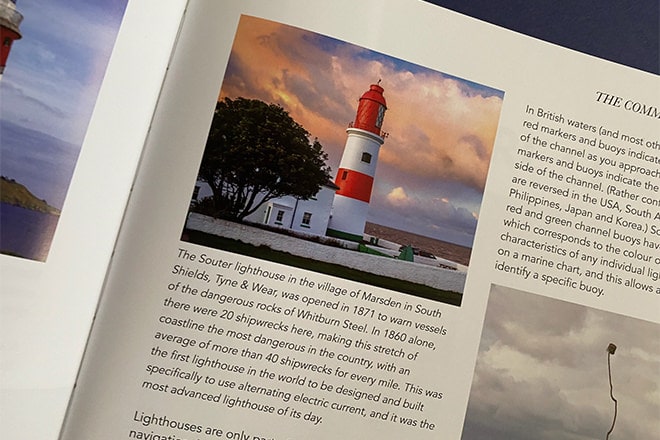 Interesting videos of Peter talking about the book, and a look at some of the pages inside it, can be found on the publisher Fernhurst Books' site.
If you would like to buy your own copy, which I strongly recommend, you can purchase it through the same website.
Our boats will once again star on the big screen
Another book which helped to while away the many hours spent on the train journey to and from France was 'The Boys in the Boat' by Daniel James Brown: A New York bestseller, which recounts the epic quest for gold at the 1936 Olympics by the Washington State University rowing team, and between the lines, so much more than that.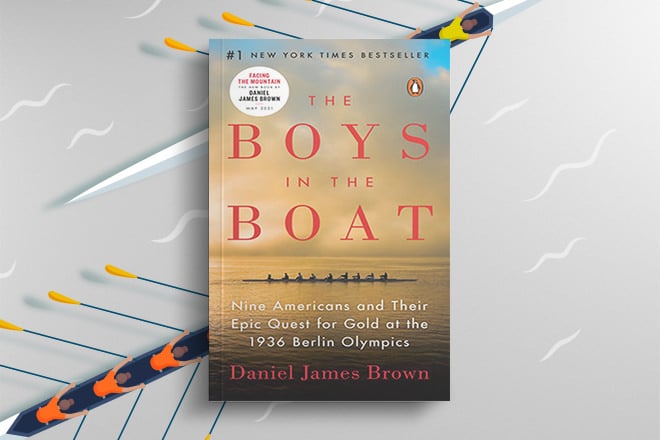 The author holds our attention page after page with a moving and motivational story of perseverance through the dreadful conditions endured during the depression by the protagonist and other characters featured in the book.
What makes it even more special is the scrutiny of the characters, including George Pocock, who had emigrated to Seattle from London where his father before him had been a renowned boat builder. So George took his skills across the pond and ended up building all the rowing sculls for the top teams in the USA, including the boat that went on to win Olympic gold.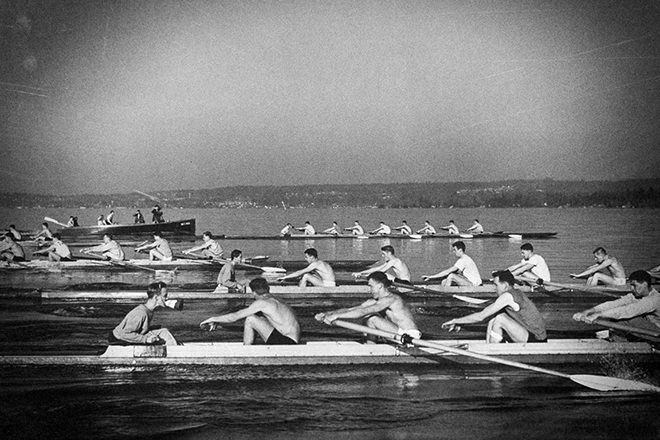 We are going to be talking about it a lot since this fantastic story of grit and determination is about to be made into a film right here in the UK under the direction of the lovely George Clooney.
In our capacity as purveyors of vintage craft for sale and or charter, the film company has already optioned a number of boats that are under our stewardship.
It may seem odd for a US citizen to film a very American tale here in the UK rather than on the west coast of America, but I imagine this has something to do with preferential UK tax rates for the film industry as well as Mr Clooney's desire not to stray too far from his Sonning homestead. 
Keep a close eye on the red carpet at the film premiere as I will be the one in the slinky black dress with the long grey hair!
A banquet at Mansion House
Aforementioned dress was purchased with a feast in mind at Mansion House just before Christmas when yours truly was invited along with husband, to an amazing evening courtesy of the Worshipful Company of Shipwrights.
As one of the City of London's 110 livery companies with origins dating from before 1199, it is 59th in the order of precedence. Originally formed to safeguard the quality of shipbuilding in London, today the Shipwrights' Company provides support to organisations, charities, educational institutions and individuals associated with the trade. Most importantly for us it transpires that our wonderful boatbuilder Ellie received financial support from the Shipwrights to complete her course at the Lyme Regis boatbuilding academy.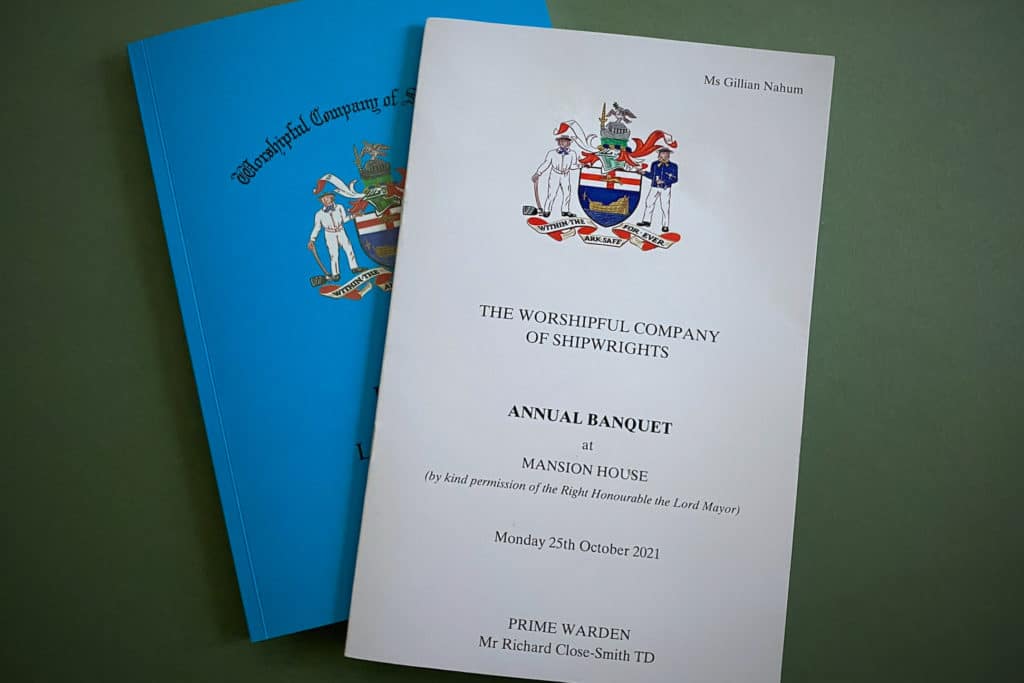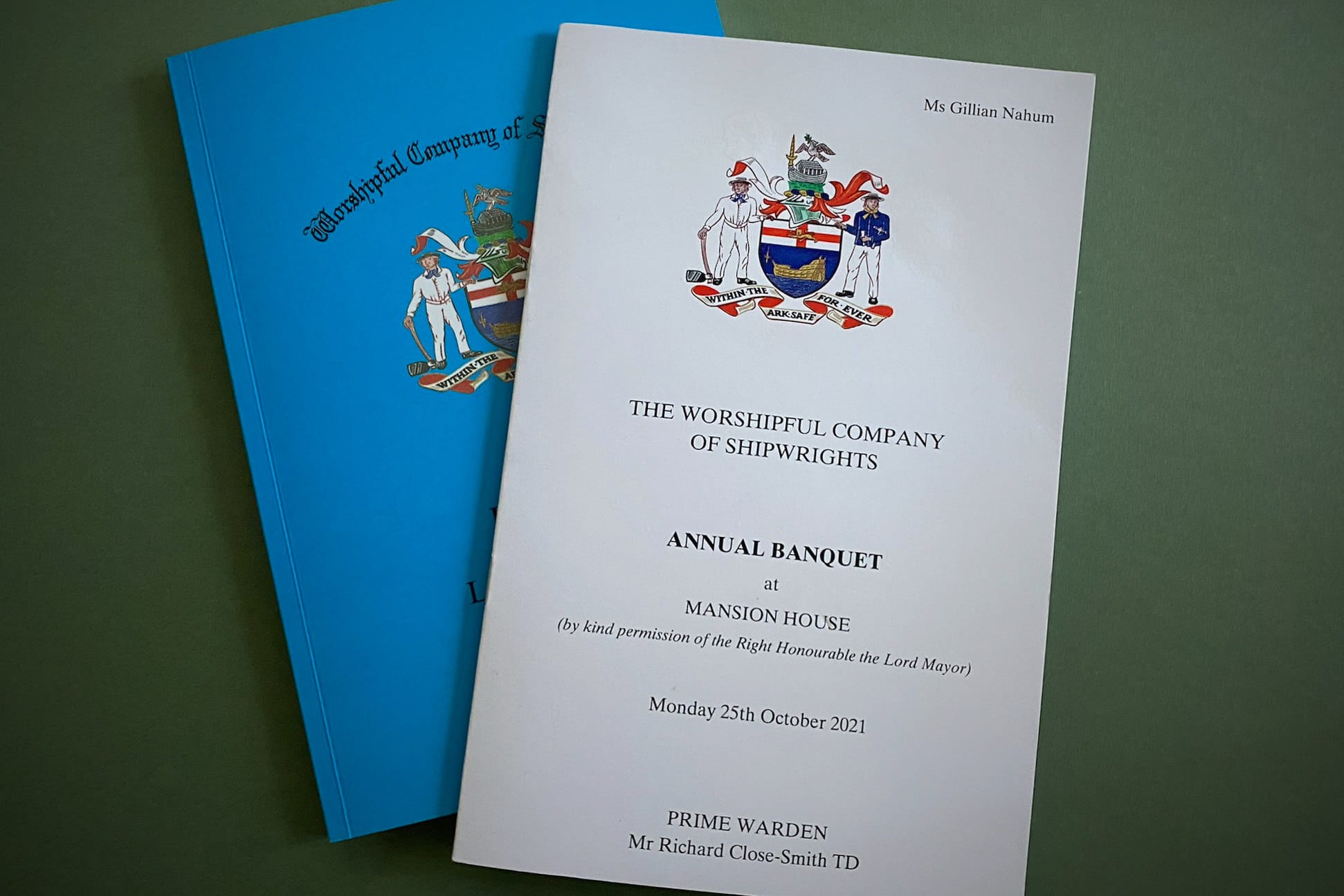 I am honoured and excited to have been invited to join this august and ancient Company. 
Clearly there need to be more women represented in industry bodies nationwide and I trust that I will not be just a token woman Of course, I guess it will be down to me to make a difference once I have my feet under the table so to speak. 
Certainly after 30 years in the business it is time to give back, and I look forward to having some involvement in the education and apprenticeship schemes offered by the Shipwrights.
An exciting new model by Statement Marine!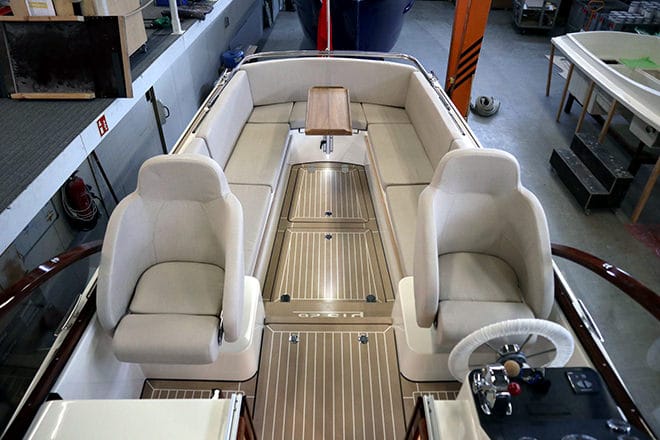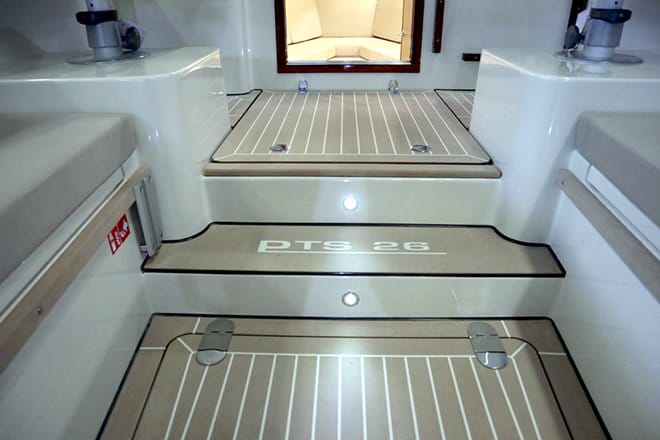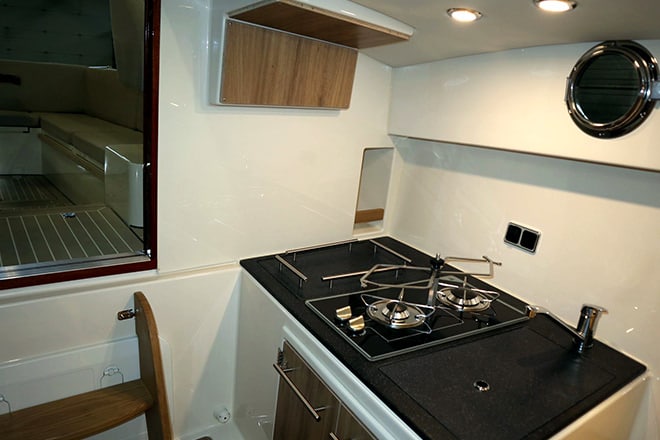 As the latest PTS 26 prepares to depart for the UK where it will be moored in central Henley, its smaller sister, a new model PTS 22, is taking shape. The first example will be an electric version heading to Marlow in late spring.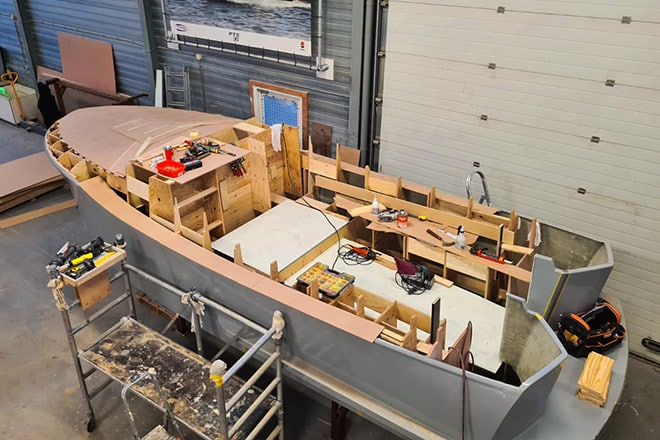 If you would like some more information on this new model from Statement Marine, do get in touch.
Scoop 2... Don't mind if I do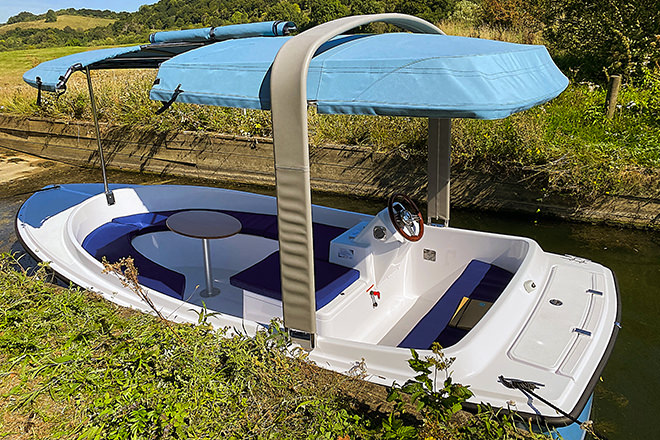 We also have an updated version of the popular Scoop from Ruban Bleu, to be known as Scoop 2 and the original is now no longer available.
However, the Scoop Plus with additional storage and simulated wood decks can still be ordered. We are expecting the delivery of a Scoop Plus with a light grey hull in late March.
If you are interested in this or any other model from Ruban Bleu, please give me a call.
Don't miss us at BoatLife at the NEC, Birmingham
You will be able to see a Scoop 2, complete with a full canopy and side screens at BoatLife 2022 in Birmingham (17th-20th of February). You will find us in Hall 19 on stand A28 under the name E-Boatique.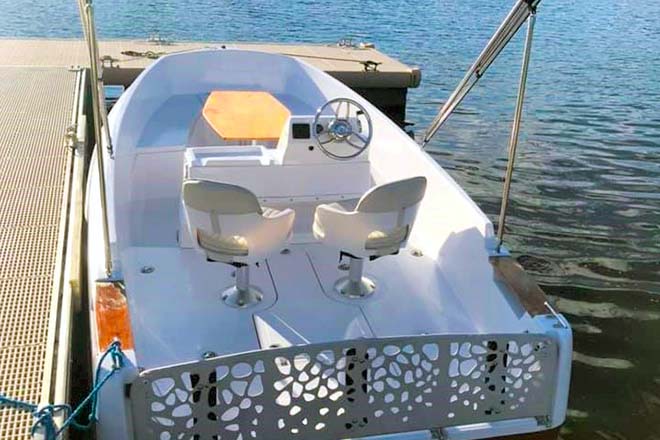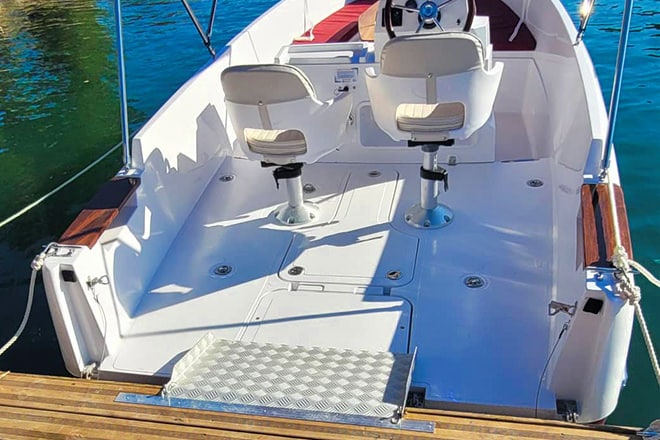 We will also have the new Legend, which is a very spacious 9 -seater with a rather attractive folding transom. If and when needed this feature makes for easy boarding, while also allowing a wheelchair user or a pram to access the boat with ease.
We have talked about the Legendbefore, but this is the first time that we actually get to see one here in the UK.
Pure Boating opening at The Swan at Streatley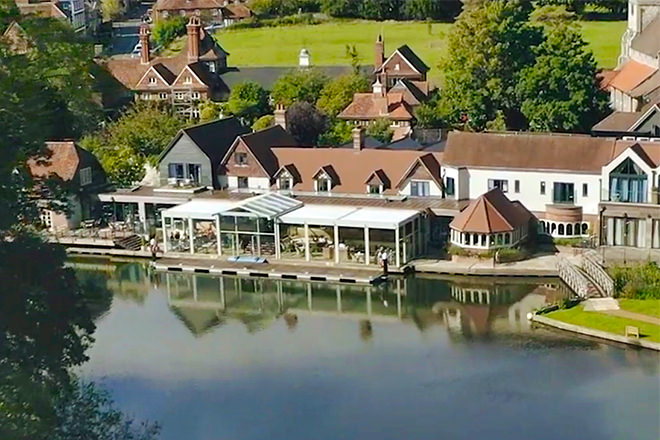 While we are on the subject of new boats, Pure Boating has a trio of new hire boats destined for The Swan at Streatley where they will be available for self-drive hire alongside 'Agatha', which is moving downstream from Wallingford for the 2022 season.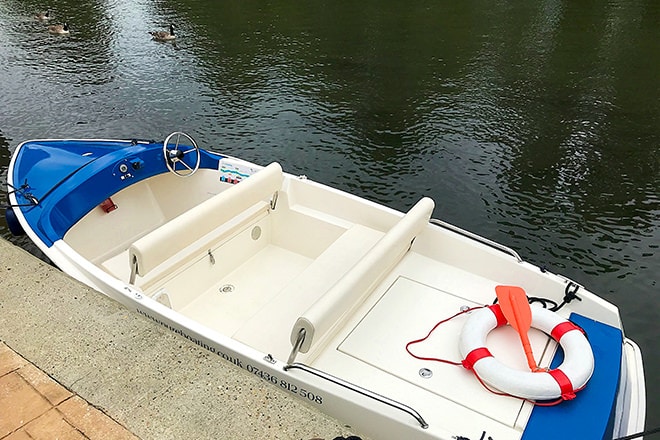 Booking opens online from February 1st.
'Sapphire Rose' is also going to be moored at The Swan at Streatley and will be available to book online (with a skipper for a minimum of 2 hours) from Easter onwards. 
Attend 2022's events in style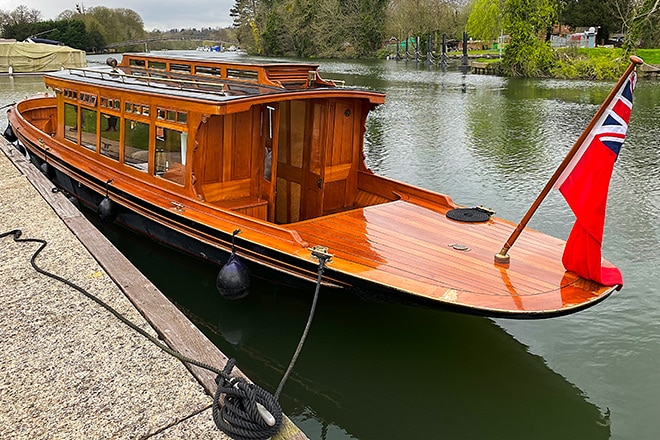 Next month we hope to have dates for you for the big events. In the meantime, if you are dreaming of attending some of these events in your own boat, you might want to talk to me about 'Gatsby' which will be coming up for sale shortly. Once upon a time this elegant lady was steam powered but now is even more smooth and silent thanks to her twin electric motors.
As ever do keep an eye on the website or email us if you are looking for something in particular, as matching owners with boats is a speciality of the house!